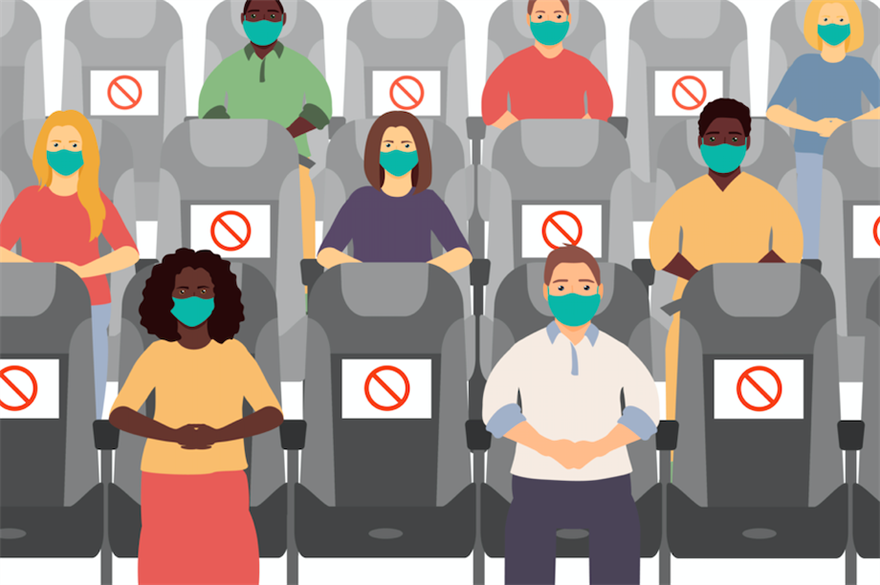 Kai Hattendorf is managing director and CEO at UFI, the global association of the exhibition industry. 
Earlier this month was Global Exhibitions Day. This year's celebration was vastly different given the current state of the world. Global travel effectively ground to halt in the past quarter, and at one point about 90% of the world's population lived in countries with travel restrictions.
Even as borders begin to reopen, these restrictions have already had a direct and severe impact on the events and exhibitions industry. By the end of Q2 2020, the global events industry will have suffered an estimated loss of US$145 billion and questions remain on whether (and how) large-scale events and public gatherings will take place from July onwards.
The situation is undoubtedly dire but while we are down, we are most definitely not out.
Businesses in our industry have shown time after time that they can adapt to the changing needs of the people they serve. The industry is dynamic, resilient, and has weathered storms in the past. This time is no different.
Tehnology will be even more important
COVID-19 will trigger the rapid evolution of business events.
Digital proxies for real events show both the potential and limitations of a fully virtual experience. So what works well online now will ultimately find its way to real, on-site events. 
New protocols such as temperature screening, social distancing measures and health declarations will become de rigueur. We are already seeing these in countries like Singapore, which has announced a phased approach to resuming economic activities with a focus on mitigating new clusters of infection. 
It has already launched initiatives like SafeEntry, a nationwide digital check-in system to support contact tracing, and SG Clean, a certification scheme to assess the sanitation and hygiene of event venues.
Undoubtedly, technology will have a more important role to play in the lifespan of an event. Whereas digital channels are already used to market events and conduct registration, we will see more technology in use during and after events – from virtual guides providing customised panel recommendations to microsites extending the longevity of content beyond the exhibition floor. 
User-experience features that are contactless and powered by emergent technologies are also expected to become mainstream.
The nimble will survive 
Some companies have already developed and adopted technologies that may become standard components of future events.
For example, last October, ITB Asia used facial recognition for entry into the tradeshow. The result was a contactless check-in process, taking mere seconds for each delegate to be registered. 
AI-powered event platforms scan guest badges for networking and lead generation – a useful addition to the physical business cards. And this year's Consumer Electronics Show in Las Vegas saw some promising technologies for hygiene maintenance, including a touchless dispenser for pens that uses UV light to sanitise pens for re-use.
Companies are also adopting new event formats. An event organiser recently launched a 'live' telecast service to host large-scale virtual meetings between delegates in Singapore, China, and the region. 
This involved setting up a fully equipped studio to run virtual meetings like a televised broadcast event. Betting on a future where physical events and digital platforms will go hand-in-hand, the company is now exploring partnerships with hotels and other venue partners.
To thrive in the post-COVID-19 world, players in the global events industry – from event organisers and venues to AV providers and branding agencies – must accept that events will have changed once again. 
Call it a 'new normal' or the 'post-COVID events landscape' – but as always, the players that adapt swiftly will be among the winners. They use this time to fast-track innovations, develop new solutions, and address event 'pain points' using technology as an enabler in many cases. 
A helping hand 
In this difficult time, I am also heartened that various governments have put together financial relief packages to help the industry get back on its feet. But help must come in other forms as well.
Germany has led the way by defining that trade shows and business events are not 'mass gatherings'. Every exhibition is an organised event. 
As an industry, we know how to create conditions where attendees can go about their business while taking the necessary precautions in the age of COVID-19. 
This ruling allows exhibitions to be held again, and to serve as a fast track to economic recovery, as they are the marketplaces and the meeting places of the world. 
As UFI, we call on other governments to follow this decision and to work with our industry to produce safe events. 
I also understand that the Singapore government is collaborating with its events industry to embrace change, review traditional models and forge new partnerships. This includes the development of a playbook to guide innovation and adaptation of event formats for a post-COVID world. 
In preparation for the digital transformation, the country also plans to work closely with event owners to explore hybrid versions, with physical and virtual elements, that will shape the post-COVID events landscape.
As an intermediary between industry and governments, UFI is also helping to facilitate the global recovery for the events industry.
We believe that collaboration in our industry fosters innovation and we will continue to share best practices and case studies that highlight the way forward for our industry, through online events and facilitating information exchange between our members – ultimately encouraging them to develop ideas for the future.  
Last month, we also launched a framework to guide the reopening of exhibitions and help event organisers minimise the health and safety risks posed to staff, contractors, exhibitors and visitors.
The million-dollar question
That brings us to the million-dollar question: Will remote and virtual meetings replace the need to meet physically?
To find the answer, all you need to do is to look at the faces of citizens around the world as they emerge from their respective lockdowns. The joy to be out, see family and friends, be with colleagues again – face-to-face, albeit still socially distanced – will be plain to see.  
Likewise, physical events will be even more essential to connect people for business, learning and sharing. Those of us who have encountered the limitations of screen-to-screen gatherings will agree that these unprecedented times have only reinforced the importance of meeting in-person.
Our industry is a people-oriented business. As we emerge from COVID-19, our fundamentals remain unchanged: we bring people together to do business, to learn, to inspire and to meet. Instead of throwing in the towel, we will bounce back and be the catalyst for global economic recovery.
This article was written by Kai Hattendorf at UFI. The views expressed in this article do not necessarily represent those of C&IT. 
Have you registered with us yet?
Register now to enjoy more articles
and free email bulletins.
Register now
Already registered?
Sign in