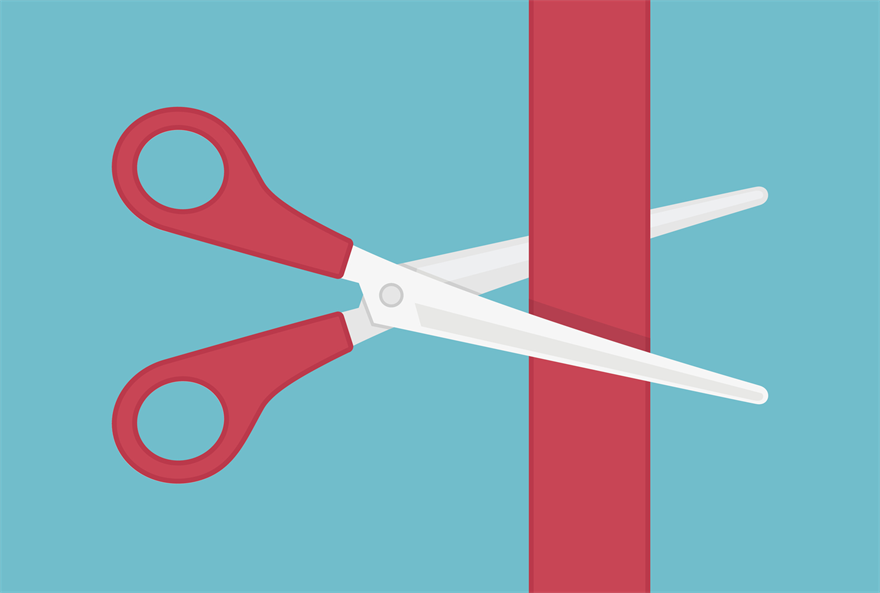 Jennifer Houlihan is the founder of Dotted Lines Events, which she set up in March 2019. 
My career in events started at a young age, working for a caterer as agency staff during the school holidays. I fell in love with the buzz of being onsite and, throughout my career, I have taken roles that shaped my knowledge of the wider industry. 
My specialism in live events developed at Cascade Productions, who put me forward for C&IT's A-list in 2013. It was a super exciting time to be recognised and in the years following I took on progressively bigger accounts and was rewarded with promotions. My last role with that company was as commercial director. 
My ultimate goal has always been to set up my own business. I had experienced and achieved a lot – from managing huge and emotive live events to setting up and running a boutique travel management arm to the business. I could have stayed in my comfort zone, but that would have been the easy option.
In addition to fulfilling a life ambition of being my own boss, I also wanted the freedom of running a business that I could fit around my young family, and so Dotted Lines Events was born. 
First year challenges
Last year threw many challenges my way. I expected some of them, including organisational steps such as finding the right accountant, deciding a company structure (sole trader, limited company, etc.), making it legal, and opening digital channels. And then 2020 brought COVID-19.  
One of my most significant tests was the instant lack of a 'team'. That wasn't so much because of the amount of work involved in setting up a business. It was more about having people around me – the buzz of busy events and project teams creating and planning. 
In the early days, I would head down to the butchers just for some human interaction. But now I love that I can dip in and out of ready-made teams when working on freelance projects and have a solid community in local co-working spaces.
Luckily after many years in the industry, my network of contacts is strong, and I've been able to instigate collaborative projects that I wouldn't have been able to explore previously. 
I've learned to be even more organised than I was before. And running your own business to fit around family life also makes you more appreciative of your down-time and family time. 
It's not all roses; there are times when I'm working 24/7 and away on live events, and of course, my husband takes the brunt of it for a few weeks. But I try to offset these periods with some downtime to focus on my family and my wellbeing, in the hope that my children grow up seeing a strong, hardworking mother and that I have a legacy to leave them. 
It was an incredible first year when I reflect on it. I managed a five-night immersive pop-up food event at a zoo, concluded a six-month freelance project with an overseas luxury three-day culinary and mindfulness event, grew strong partnerships with local agencies working on freelance projects for their clients and started to build my own client base up through strategic partnerships with fellow start-ups and entrepreneurs.  
Thrown a curveball
And while coronavirus has thrown all of us a humongous curveball, it's proved the worth of event professionals' resilience and expertise. Early on, we crisis managed daily changes from the H&S perspective, and a logistical approach. We re-routed live events as they happened while mitigating costs and protecting client investment – all the while being dictated to by daily shake-ups to corporate access and travel policies. 
You can't put a value on the relationships, creativity, and quick-thinking of our industry and its people in situations such as that – pulling together for our clients when it really counted.
And now we've come together as a family to support each other and do whatever we can to help businesses survive and ensure events can safely return. In fact, frustrated with government progress, I created operational guidelines that I presented to DCMS, to showcase how events can safely happen using current advice – certainly with no more risk than a non-essential retail shop. 
My guidelines have been recognised by Visit Britain and adopted by The HBAA, circulated to all members. I hope that a government announcement for our industry comes soon so we can start following the guidelines to organise safe events for our clients again.
This article was written by Jennifer Houlihan at Dotted Line Events. The views expressed in this article do not necessarily represent those of C&IT Magazine.
For more features and breaking news sign up to C&IT Magazine's daily Newstracker.
Have you registered with us yet?
Register now to enjoy more articles
and free email bulletins.
Register now
Already registered?
Sign in