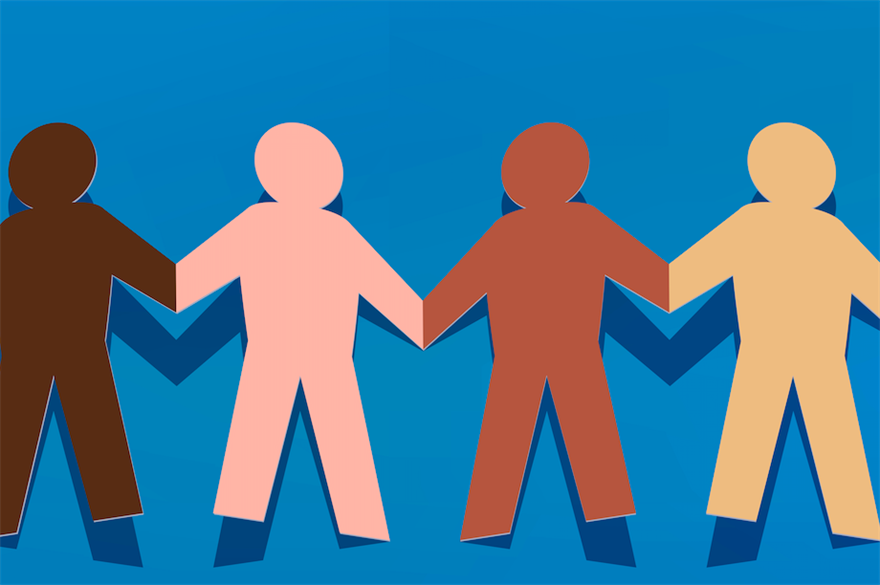 Gabrielle Austen-Browne is an events and sales manager, wellness champion and diversity committee member for the events industry.


I am writing in response to C&ITs call for the events industry to "wake up", in light of the deafening silence we saw on the issues raised by George Floyd's death and the Black Lives Matter (BLM) movement.  
Slowly, slowly the industry is waking up and we are starting to recognise there is an issue.  After having many conversations around this over the past week or so, it has been highlighted that some are confused by what BLM stands for, what the term, "white privilege" means and how this affects our industry.  
Unfortunately, systemic racism isn't a myth and we need to look at the reason there aren't many people of colour in the industry, speaking at events or in leadership roles, as this can't simply be down to there not being enough black talent.  
This goes much deeper than that and I feel it is important to recognise white privilege and systemic racism before we ask the question about how we can tackle racial inequality in our industry. 
Let me preface the information I am going to share by saying the idea isn't to attack individuals, businesses or to make you feel bad, but to bring awareness, start conversations, shift mindsets, challenge perceptions and to inspire action and support transformation. 
I get that this is a highly sensitive and nuanced issue. And I am coming from a place where I understand that it is hard to recognise a system of oppression that has existed over many years, especially if you are a beneficiary of that system.
The first step to change: educate yourself
Why do black people think their lives don't matter and what the hell is white privilege?  
White privilege doesn't dismiss the challenges of white people. Of course, there are other privileges such as socio-economic, male privilege, sexual orientation, gender, able-bodied etc. White privilege means that the tone of your skin isn't one of the challenges you need to contend with on a day-to-day basis.
White privilege means you actively benefit from the oppression of black people or people of colour. For example, you are the dominant representation in media or at events, in general products are designed with you in mind first, with the black person an afterthought on, for example, makeup, clothing, even plasters.
You are most likely surrounded by people who look similar to you in the workplace or at events.
No one questions your education or ability to do a job based on your skin colour and you are unlikely to receive harassment in the workplace due to the colour of your skin.
You are judged by your actions and achievements, not by the colour of your skin.
White supremacy isn't as sinister as it sounds. It exists as a result of historical and societal functions designed to oppress people of colour. Hence why some want to remove statues of slave traders, due to what they symbolise and perpetuate.
Some of the consequences of systemic racism listed on personal finance site GoFundYourself include:
A racial wealth gap. People of colour are often paid less and have fewer opportunities to own successful businesses 
For every £1 of white British wealth, black Caribbean households have 20p and black African households 10p
Black students are 3x more likely to get suspended from school
Black university graduates are around 8% more likely to be unemployed in comparison to their white counterparts
Ethnic minorities also face higher levels of unemployment, with black people having the highest unemployment rates
Less wealth means fewer opportunities to progress in life, even affecting the ability to own a house. 68% White British own their home compared to 37% of Black Caribbean
Black people are more likely to be stopped and searched
I must also say that I have been heartened to see many fellow professionals who have already started to "do the work". 
I know as events professionals we typically see a problem and try to solve it quickly – this is a key skill within our profession. However, we must be mindful at this initial stage to not put too much emphasis on the outcome, because in doing so we will miss a crucial step. 
As an industry, we must look at the disparities that exist, but in my opinion, more importantly, we need to question ourselves individually on how we contribute to these disparities.
American lawyer Bryan Stevenson said: "You don't change the world with ideas in your mind, but with the conviction of your heart." 
Any actions the industry takes should come from a genuine place of understanding.  
And hey, it's ok to make mistakes or get it wrong sometimes, that's what learning is all about! This should not be a barrier to showing up. The more we talk the easier this will get, I promise. Being imperfect is better than not engaging at all.
There is currently a lot of work going on behind the scenes around developing an Events Diversity Alliance, to provide resources, support and training for events businesses and organisations around racial equality and diversity, so you won't have to go it alone.  All we ask is that you show up with an open mind and an open heart. 
I have faith eventprofs, let's do this!
Gabrielle Austen-Browne is an events and sales manager, wellness champion and diversity committee member for the events industry. The views expressed in this article do not necessarily represent the views of C&IT. 
Have you registered with us yet?
Register now to enjoy more articles
and free email bulletins.
Register now
Already registered?
Sign in