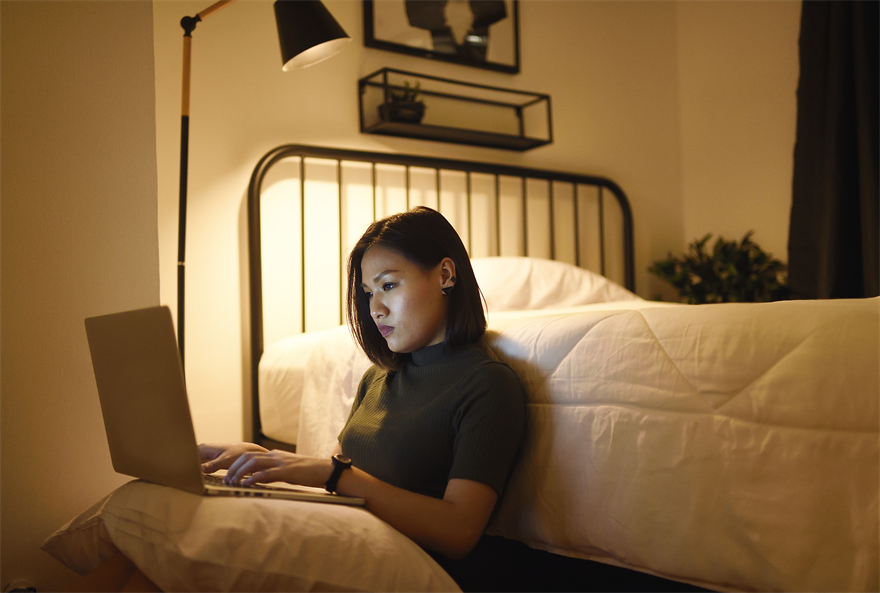 An industry survey conducted by Stress Matters has found that working hours have increased by 22% for those who are still working, as they continue with the work that would have been carried out by colleagues who have been furloughed or made redundant.
It also found that of the 60% of respondents who are still working, 31% of those are on reduced hours or reduced pay.
Nearly four out of every five (78%) event professionals said that the uncertainty of the future of their business/employer was causing stress, as well as 56% citing uncertainty around their personal employment situation. 
Some other key findings:
8% of respondents have taken time off work in the last three months due to poor mental health

77% said their knowledge of mental health has increased over the last 3 months

57% responded that their employer has not taken a more active role in trying to improve their wellbeing since the start of the pandemic
C&IT spoke to two agencies to get their view on the findings. One of those was Identity, whose MD, Michael Gietzen, said: "Due to the impact of COVID-19 on our industry, I am not surprised to see a spike in working hours. 
"We are trying to be as flexible as possible with our working hours to accommodate home life, homeschooling while also enjoying the sunshine where we can. I guess however we are all coming to terms with what this means to our old working patterns and all trying to find our 'new' routines. 
"We have found that Zoom, while fantastic for client comms, has become a real time zapper and is a much greater hog than the informal water cooler chats that often inspire problem-solving and creative solutions.
"The nature of the furlough scheme - up until recently the only government support our business is receiving - means that it is difficult to react to workflow demands on a daily basis. 
"We are closely monitoring when colleagues have had to put in longer hours and ensure that they take the time off in lieu as soon as possible."
Top Banana's operations director Jade Ball added that no-one should be working over their contracted hours, although it is easy to do when working from home.
"Our Line Managers have been checking and regularly monitoring workload and we've been bringing people back from furlough accordingly when teams reach maximum capacity," said Ball. 
"We collect employee feedback in an anonymous survey that goes to all our staff. We ask everyone to score their week and leave a comment on how they're feeling. The system has allowed us to monitor the staff scores and we've seen them increase over the weeks which helps us know the things we are doing are working, as well as see the areas we can improve on."
Monitoring mental health
Responding to the survey's findings that the uncertainty of their business/employer was causing stress for 77% of event professionals, Identity's Gietzen said regular 'wellbeing check-ins' with employees were important.
Gietzen said: "These are tough times, with many of the team either living alone or with partners who are key workers, so while everyone's scenario is unique, they are all taxing in their own ways. 
"We have ensured that all-team 'catch-ups' have continued, albeit now more 'fun and informal' as well as introducing virtual team quizzes and regular buddy check-ins. We even continue to hold our monthly all-staff drinks with often over 80 joining online on a Friday to raise a glass."
Top Banana's Ball added: "As well as our Together Project initiatives, we host a weekly yoga session, weekly staff meeting and Wine Down Friday to keep things social and our employees updated. 
"Although these activities have been incredibly important – being transparent, open and honest about the current situation is vital if we want to keep employees confident in the business and the leadership team. 
"None of us has ever gone through anything like this before – it's a new and nerve-wracking experience for us all, so our employee's mental health has been a key concern during this time. 
"We've got an established Mental Health Programme at Top Banana, so our employees know that if they need them, we have two qualified mental health first aiders they can speak to." 
The full report from Stress Matters is being published on Monday 8 June and can be accessed from their website.
Stress Matters has been supporting the event industry through its volunteer-run Support Line, the Buddies Matter programme and workplace wellbeing workshops that have continued throughout lockdown.  
For more features and breaking news sign up to C&IT Magazine's daily Newstracker.
Have you registered with us yet?
Register now to enjoy more articles
and free email bulletins.
Register now
Already registered?
Sign in