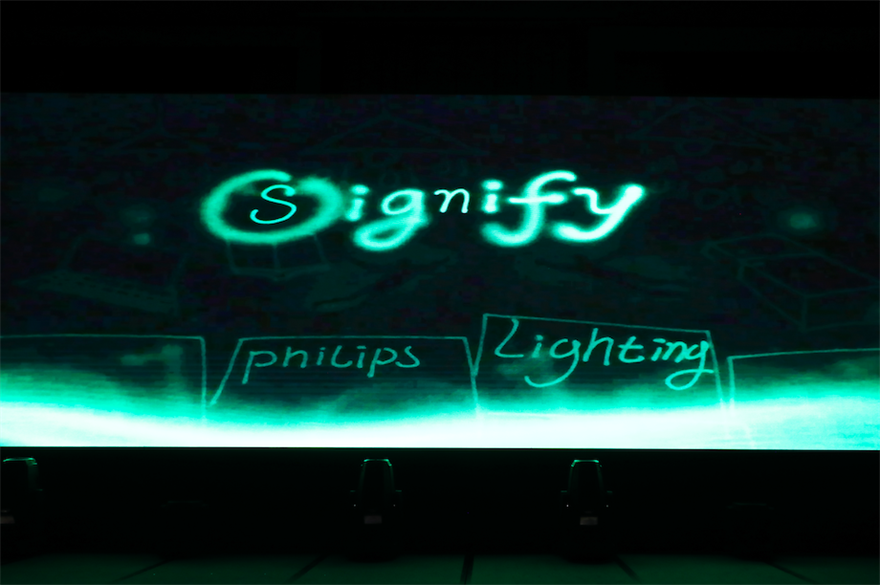 Objectives
BCD Meetings & Events (BCD M&E) was appointed to manage a three-day conference in 2019 for Signify, a global manufacturing company specialising in lighting. With 180 delegates attending, the agency had to achieve several specific objectives:
Connect and celebrate Signify's APAC leadership team

Create customer engagement, geared towards distributors and dealers from across 10 countries in Asia Pacific 

Build relationships between the leadership team and customers

Showcase new products using immersive experiences
BCD M&E had to design the entire experience, working out the logistical flow of attendees, designing the production programme, and acting as a consultative advisor to the client throughout the planning process.
Solution
Day one was a full day of internal conferences for Signify's APAC leadership team. It ended with an awards ceremony to celebrate the achievements of its top performers. 
Day two comprised of a half-day of plenary sessions with product updates for customers and dealers, and the second half of the day was an exhibition to display and demonstrate products. 
In the evening an awards ceremony took place to celebrate the achievements of top performers among dealers and distributors. 
Day three was a half-day of round table discussions. BCD M&E recommended that customers be grouped by geography so that each round table could cater to a specific language. The team set up one channel per language and attendees tuned in using headsets, in an application of the silent conference concept. 
The exhibition floor itself was close to 900 square meters, thanks to a collaboration with the hotel, Pullman Shanghai South. 
In the exhibition hall, BCD M&E designed six immersive environments to showcase Signify's lighting products at their best. These included office environments, to showcase the lighting products in a real-life setting.  
BCD M&E partnered with the client to ensure the LED wall display a true representation of the lighting solutions produced by the company.
The BCD M&E team also showcased street lighting by building a shopping street environment using real-life photos and mockups to represent a road and pavement, and purchasing a street light from the government and modifying its height to fit the booth specs.
They also designed a two-tier space to represent a shopping mall, complete with models and clothes, with a section representing high-end shopping with its corresponding lights and another section focused on shopping for the general public.  
Challenges
The BCD M&E team had to manage last-minute requests. There were six groups of exhibitors and each had a "champion" who had specific requests on the spot, which had to be managed while staying within budget. 
There was also a last-minute client request for an overnight set up, including a two-hour timeframe to print and prepare collaterals and folders for all delegates.
Dietary requirements were a challenge as the attendees had various needs including halal, and Indian vegetarian. BCD M&E spent a full month working out the details of each menu and buffet line with the local Chinese chef, taking into account products available in China as well as client's requirements that each buffet line needed to have several items suitable to each diet.
Verdict 
"The BCD Meetings & Events team took on an 'impossible task' in my view as we were very well served by another event agency for the past seven years," said a Signify spokesperson.
"Our perception started to change as I saw BCD Meetings & Events working very professionally in all aspects, including meeting up weekly for updates, proposing different ideas to better differentiate from previous events and give customers a fresh look, having an impressive response speed in all enquiries without reminders, making on-site execution improvements based on immediate learnings and having strict budget control for the whole event.
"Most importantly the conference was very well received by our customers and our teams. My conclusion is it was money well spent."
FACT FILE
When: March 2019 
Where: Pullman Shanghai South, Shanghai, China
What: Growth Markets OEM Conference 2019
Who: BCD Meetings & Events for SIGNIFY
How in : 180 delegates
Have you registered with us yet?
Register now to enjoy more articles
and free email bulletins.
Register now
Already registered?
Sign in