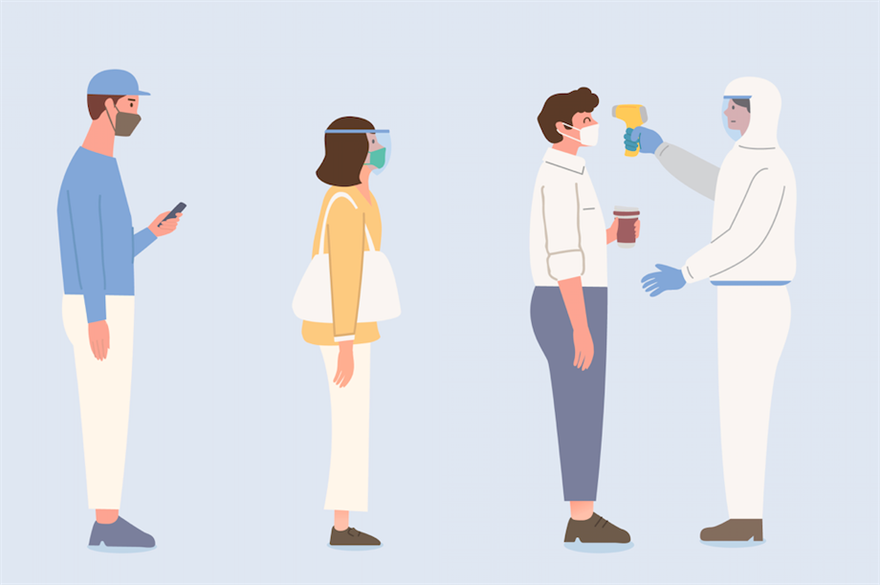 Matt Holliday is head of production at Smyle
If the coronavirus pandemic has taught us one thing, it's that speculation makes up a lot of our daily news headlines. Nobody knows for certain what the future will look like, but personal, human interactions are part of what makes events great. So we need to look at enabling personal connections while keeping people safe. 
When it comes to events, we can say with confidence that biosecurity measures will have to be put in place to manage any kind of return to physical events. 
What might these look like and how can they be put into practice? 
Like many agencies, we have formed a biosecurity team working across all aspects of our business, from logistics to live event production. The team is the go-to for all industry guidelines, it engages with industry groups and works with health and safety consultants to ensure our approach to events is robust and as free from risk as possible. 
We believe new biosecurity measures will depend on cooperation, consistency and communication. These three 'C's will feature heavily if events are to return to human interaction in physical settings. 
Some of the much-talked-about future on-site procedures include entry temperature checks, regular on-site cleaning and sanitising stations, social distancing of seating, clear signage, floor markings and larger venues reducing their capacities to allow more space.
While they may not all stand up to intense scrutiny, these efforts will still be welcomed by those who attend.  
Develop existing measures
During lockdown, we have seen supermarkets implement a variety of biosecurity measures for their in-store employees. For events, guidance needs to be developed in order to make working with venues, partners and professionals possible. What can we do to keep production staff safe?
Venue instructions and inductions will be key to ensure that processes and procedures are clear and what is required is understood by all those on-site.
Staggered working patterns will mean different teams work at different times – noting that contingencies will need to be in place as events don't always stick to an intended schedule.
Fewer crew interactions on-site will be important to tackle the inherent challenges when more than one person is needed to move equipment. 
Longer event loading times and more time between events may be necessary for venues.
Protective clothing will be inevitable, and face coverings are a key component of this. But when manually lifting loads, face coverings can obstruct airflow and become very warm and uncomfortable.

They may also reduce the feeling of personal connection, one of the key reasons people attend events in the first place. We will need to look at how we can adjust our ways of working to make PPE as effective as possible. 
Collaboration will mean consistency
It's virtually impossible to stop people who have a virus from attending an event, as they may be asymptomatic. We need to think about how attendees can be pre-screened to ensure that potential carriers don't turn up and whether medical professionals are required to be on hand to make sure people are healthy. 
The keys to success around biosecurity will be consistency and collaboration – meaning that reasonable but effective policies are developed and adhered to by venues, event professionals and delegates themselves.  
Everyone has a stake in making events successful and rewarding, without putting the health of event participants at risk.
This article was written by Matt Holliday at Smyle. The views expressed in this article do not necessarily represent those of C&IT Magazine.
For more features and breaking news sign up to C&IT Magazine's daily Newstracker.
Have you registered with us yet?
Register now to enjoy more articles
and free email bulletins.
Register now
Already registered?
Sign in