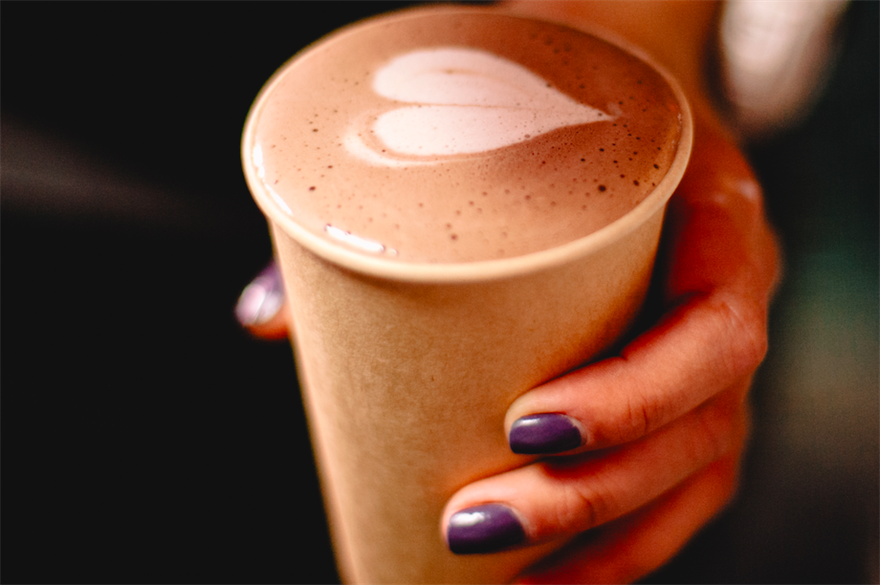 After a few months away from the workplace and running live events, we asked global event professionals what they miss most about the events industry. From love letters to poems, here are the responses.
Dear Events,
Life in lockdown just hasn't been the same without you. We miss the anticipation as your arrival approaches. We love how you bring us all together, sharing the buzz and the brilliance of the moments when you truly shine. Don't stay away too long!
– Chris Jones, executive creative director EMEA, Pico
---
From delegate lists,
To last-minute trips.
Creating moments that connect the head and the heart,
Working in a team onsite and fulfilling your part.
Watching the smiles of faces,
And experiencing new places.
From concept through to delivery,
Life without you in the physical is a bit of a misery.
Our world is different for now - but soon I know,
That we'll back in action and raring to go.
Until then we keep pushing on and remember that this isn't forever,
We'll come out of this stronger, and more importantly, together.
– Megan Dawson, account director, Top Banana
---
I miss the demanding hours and stressful deadlines. The crew lines for bad black coffee before the sun rises. Leading, teaching and mentoring a younger generation of aspiring entrepreneurs who like me, have a dream they want to fulfil. But most of all I miss working, in person, with the most talented and trustworthy group of people I could ever imagine myself with.
– Kristina McCoobery, co-founder and COO, INVNT
---
I miss that moment when you've spent a whole day on-site with very little sleep when you finally sit down with your team and you all break down into a fit of giggles. Or those passing exchanges where an exhausted grin and a knowing look of "why do we do this to ourselves?" says it all.
– Tori Higgins, project coordinator, Clive
---
Dear events industry,
It feels like an eternity since we last enjoyed some time together, and despite us all currently still working to make sure we can be together again soon, we wanted to share just some of the things the Principal family has missed the most about working with you….
We miss the buzz of seeing our event vision come to life.
We miss overhearing our delegates discussing the event and saying it's the best one yet.
We miss our accountant's secret stash of chocolates which kept us going when we had a long day of planning.
We miss being in the office with the team every day and brainstorming ideas for our clients' next event.
We miss the director's dog, Ella, coming into the office on a Friday and making everyone's day.
We miss office massages each month.
We miss pints after work or an event with the team, and sometimes the client.
We miss travelling to places near and far to discover new venues, destinations and industry friends.
We miss the delectable food tastings with creative and thoughtful catering partners.
We miss getting our copy of C&IT magazines delivered and reading them from cover to cover.
The list could go on and so will we all.
So, until we meet again, we shall continue to miss you but also plan for our big reunion with truly wonderful friends, clients and industry partners. Stay strong and safe!
– Principal Team (Principal. Global Events)
---
I'm missing…
Time on my own to think and plan,
Food that's not from my own saucepan.
Meeting our clients and business deals,
Actually having a choice of meals!
Driving to venues and different habitats,
My fantastic team and our face to face chats.
– Joanne Barratt, managing director, The Venues Collection
---
To the intense rush right before doors, come back soon.
To the feeling of seeing months of work come together in a blink, come back soon.
To the non-desk job career that I chose, come back soon.
Come back soon, but please, come back safely. The world needs you.
– Dave Leong, chief creative officer, ATX Event Systems
---
What I have learnt is to appreciate the things I am missing more
We spend most of
Our lives
Missing things
And people
And places
And events
Because you never know
What you have
Until it leaves you,
And then you miss it,
As if you had really even
Appreciated it in the
First place
– Mark Field, operations director, Victory Services Club
---
What we miss the most is the interaction between people. Since this pandemic makes us stay at home, digital communication has been keeping the industry going. However, we are now reminded of how important MICE events are. Face-to-face communication allows us to interact and, most importantly, socialise with people. MICE events provide face-to-face communication among participants and that boosts creativity and inspiration. Such quality of interaction cannot be achieved by digital communication. We cannot wait to welcome you back. Stay safe!
– Okinawa Convention & Visitors Bureau
---
What I miss is knowing, 
Knowing when it will be safe to leave our houses, 
Knowing when travel will be permitted again, 
Knowing if the world will be the same, 
But most of all I miss knowing when I can get together with my friends, family, colleagues, and industry professionals,
Knowing when we can celebrate making it through this, 
What I will come out of this with, however, is knowing that we are strong together,
Knowing that this industry is resilient, versatile and adaptable,
Knowing that I am not alone and that I am thankful for my friends, family and colleagues,
Knowing that there is light at the end of every tunnel,
Knowing that one day soon, we will be together again.
– Endellion King, account director, Top Banana
---
Physical events have the unspoken magic of meeting face-to-face and exchanging ideas in person where virtual events cannot replace. It allows important discussions to be done more in-depth, and to be able to reach a common understanding with a handshake is just as satisfying.
– Ashwin Gunasekeran, chief executive officer, Penang Convention & Exhibition Bureau
---
Hello, industry. I never thought I would say this, but I miss the red-eye flights to London, Tokyo, Singapore, Hong Kong and Sydney. I miss the different cultures, languages, and time zones. I miss the buzz I get from visiting our eight offices around the world, all unique in their own way. However, over the last two months, I have watched each and every one of us do what we always do so well – deal with something on the spot, that we didn't expect we would need to deal with. That is something that will stay with me forever.
– Scott Cullather, co-founder and CEO, INVNT
---
To my number one love (the events industry),
Since meeting you as a brand ambassador in 1997 through to running a boutique agency today (for my sins), you have captured my heart. I love that you allow me to give people amazing experiences that they will never forget, that you allow me to connect people to form longstanding business and personal relationships. That you keep things exciting every day by throwing curveballs like airline strikes or customs delays which certainly keep things interesting. Although we can still meet virtually (for me it's not the same), I can't wait to see you face to face again – hopefully in the not too distant future.
Love Luci
– Luci Beaufort-Dysart, head of live events & experiential, Hyphen
---
There are many things I think we all miss from our industry in the last few months. Some that stand out for me are those moments with staff or clients where you are brainstorming ideas. I miss the "oooohhh" moments, the "oh yes this is exciting" conversations. Of course, I miss things like travel! Us event planners are extremely interactive creatures and exploring new places both physically and mentally are really important.
– Michael Charles, director, Julia Charles Event Management
---
I'm missing the chance to pretend someone is talking to me in my earpiece so I can duck out of awkward conversations. There aren't many excuses when networking virtually! Just kidding. I'm missing seeing everyone physically come together at the after-conference drinks. The laughs, the cheers of drinks, the conversations.
– Amy Hewick, event consultant, Hewick Events
---
Got something to add? Send an email to eleanor.kahn@haymarket.com to tell us what you miss most about events.
Have you registered with us yet?
Register now to enjoy more articles
and free email bulletins.
Register now
Already registered?
Sign in