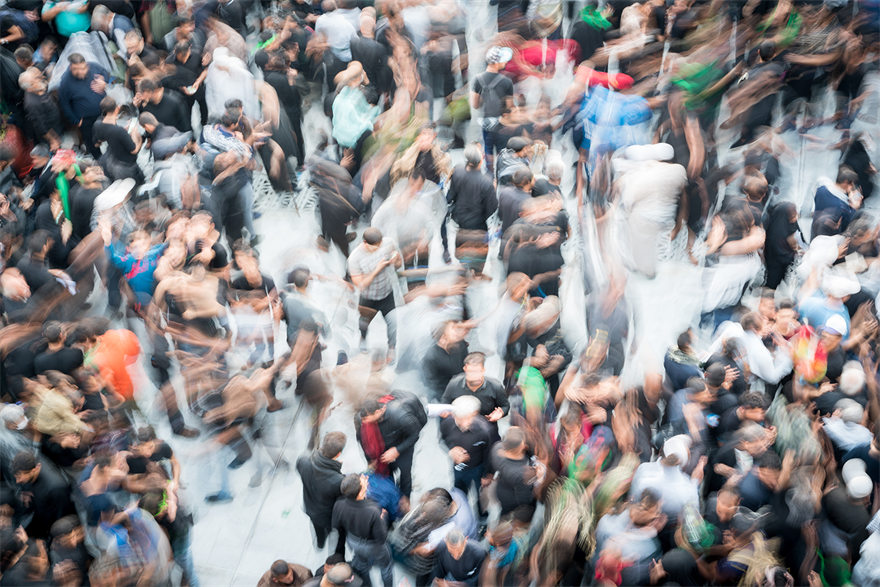 Could a small number of 'superspreader' events have been responsible for up to 80% of coronavirus cases?
The Telegraph has reported that this may be the case, raising the question of whether the virus might be controlled, and society reopened if we can "pinpoint and characterise" these events. 
The paper cites research by the London School of Hygiene and Tropical Medicine and the Alan Turing Institute which states: "As most infected individuals do not contribute to the expansion of an epidemic, the effective reproduction number could be drastically reduced by preventing relatively rare superspreading events". 
The science shows that it is specific environments and behaviours – rather than individuals – that trigger superspreading events, for example where there is intense physical exercise or very close contact with other people. 
Russ Lidstone, group CEO at The Creative Engagement Group, says the article highlights what we already know to be true – that large gatherings of people are likely to increase the risk of spread of any contagious illness. 
"Clearly COVID-19 is highly transmissible and a very challenging disease with sometimes tragic consequences, but people want and need to be together and the global economy needs to get moving," he says.  
"With the right hygiene approach and education, events of all kinds will learn to cope and provide a safe environment until science finds a solution. I think theatres in South Korea provide interesting context and inspiration in the way that they approach safe environments for gatherings where people cannot remain two metres apart – with a range of measures including temperature checks, hand sanitising, disinfecting fog and use of masks."
Sam Robson, group events director at The Appointment Group (TAG) says: "I believe the events that led to 'superspreading' will be public events, rather than corporate ones, where there are large numbers of people in very close contact. 
"Corporate hospitality, however, may be part of the issue at the 'not yet named' events and a contributor to the high infection rates we have in the UK. The news will not be a surprise but will lead to a more cautious return to something approaching normality."
Robson adds: "The events industry needs to educate on and lobby for a difference between pre-planned events – where there is a known guest list and more control in terms of numbers, social distancing and protocols – and mass gatherings, such as sporting events, where there will be more unknown elements and fewer controls."
Ryan Curtis-Johnson, head of PR and marketing at DRPG, adds: "The events industry is looking at how organised gatherings can mitigate the risk of spreading the virus, tapping into medical advice and making sure data is shared."
Mike Davies, CEO and managing director EMEA at BI WORLDWIDE says: "Every individual, group and business across the globe has a duty to act responsibly as we enter this new era of living with an invisible threat. Nevertheless, that threat will not suppress the basic human desire to communicate, to be with people, and experience in a togetherness – it's our duty to ensure we are enabling this in a way that keeps safety front of mind.
"We must all remain very realistic that events of the future will not look the same as those we'd imagined six months ago, certainly not in the near future and maybe never. This is an exciting opportunity to think differently, act responsibly and live creatively " 
Have you registered with us yet?
Register now to enjoy more articles
and free email bulletins.
Register now
Already registered?
Sign in