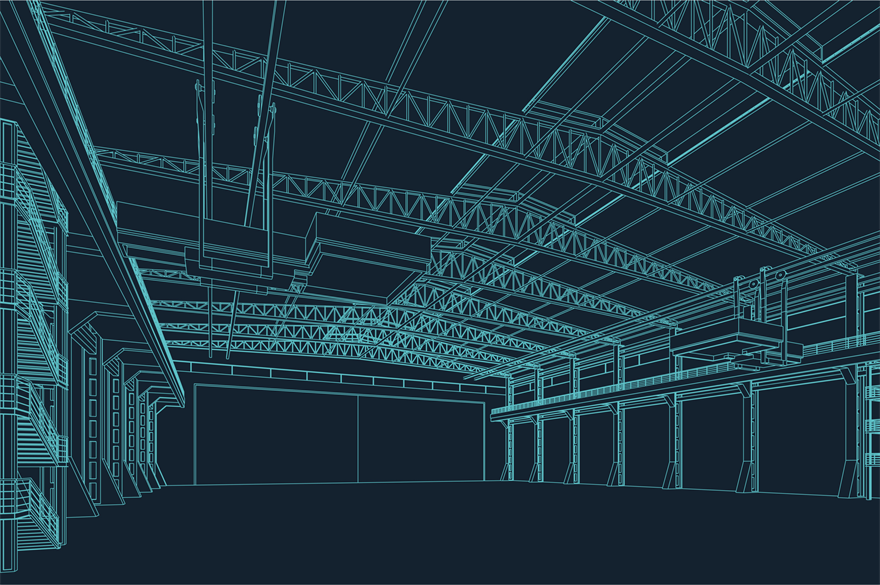 Rebecca Brennan-Brown is director of The New Black Studio.
For a group of people who have chosen a career around planning, not being able to plan leaves us feeling unsettled. There is a lot we're unsure of, but the industry will inevitably bounce back. 
Just as we would adjust our processes in a logistically tricky venue, we will modify and adapt to this situation too. Safety of guests is always paramount, pre- and post-COVID-19, and with some tweaks, we will be able to host engaging events which connect people once again.
Social distancing measures are likely to be in place for some time, which means it will be more important than ever to assess the purpose of your events. 
We have spent time speaking with clients, suppliers, and colleagues to gather their thoughts, to produce a report called 'The Future of the Event Industry'. Here are the ways we think event design is going to change.
1. High demand for bigger venues
The easiest way to physically distance is to add more space. We expect to see a significantly higher demand on larger venues as planners attempt to adhere to measures by keeping attendees apart where possible.
2. No theatre-style seating
At The New Black Studio, we aren't huge fans of theatre-style seating as it allows attendees to hide in a mass of people. Instead of theatre style, consider cabaret or U-shape. It's a much more conversational and interactive style of seating, plus you will be able to sit people further apart. 
3. No contact registration
The registration desk is a staple part of a typical event set up, but they come with significant contact and shared surfaces. Plenty of people have touched name badges by the time they make it to a desk, so we must consider ways of reducing contact. 
Printing badges at home could provide an effective way forward, with self-scan registration points upon entrance. It works in the same way as an oyster card, tap in tap out, or using barcode scanners.
4. Distance between exhibition booths
We're used to seeing big venues filled to the brim with exhibitors, all tightly squeezed into one space. Right now, of course, some of them are being used for food banks and temporary hospitals. 
As venues resume their regular practices, we should be wary of the virus and allow for more space between each stand.
5. Unmanned exhibition booths
Organisers should consider the number of people who are operating exhibition stands, if any at all. With increasing pressure on exhibitors to create booths which encourage engagement and follow up after the event, it would be intriguing to see the impact on engagement if all exhibition stands are unmanned. 
Would we see an increase due to not feeling harassed, awkward or like we're being sold to? Or will the need for human engagement prevail?
We will need to think cleverly about how to ensure attendees still engage without human interaction. Producing visually compelling and creative booths will be paramount, with clever design being vital.
6. Goodbye round tables
Round tables are tight at the best of times. Seating ten people on a 5ft table used to pass as acceptable. In reality, it's too close for comfort, and that's before any distancing measures are in place. 
Long tables are a much more flexible alternative. The standard width per person is 2ft, but industry-wide we should be considering increasing this by at least double. On a standard 6ft by 3ft table, you will still be able to have ample conversation with five people surrounding you, while maintaining a safe distance. 
7. Microphones and mobile apps
The well-known ritual of a microphone handed from person to person down a line of delegates during a Q&A session will be a big no-no, so what can we do instead?
Event apps are likely to come into their own more than ever. There are plenty of apps which allow attendees to submit questions straight from their phone to a screen displayed adjacent to the speaker.
8. Sanitiser stations
An undeniable addition to events going forward will be sanitiser stations. Thankful they are significantly more straightforward to order now than they were in March. 
Sanitiser stations are likely to become a staple at hotels and other venues. 
9. Changes to catering stations
Buffet stations are often an essential of conference catering, but with so many shared serving utensils, will this be a safe option going forward? 
Boxed catering is a much more practical option. Prepared and served by kitchens, which hopefully already have high hygiene ratings, contact can be significantly minimised.
10. Tea and coffee
Tea and coffee stations are a fundamental part of any conference, workshop or seminar. Self-serve urns and vast stacks of cups with saucers will likely be a thing of the past. 
Disposable cups will be used more often, with one well-protected person serving beverages.
11. Seated networking
Undoubtedly networking is one of the main reasons for any business event, and we must find a way to guarantee this can take place effectively. 
Drinks receptions, even at a distance, will be challenging to deliver with appropriate social distancing. However, introducing seated formats similar to speed networking will be significantly easier to control. 
12. Quick cleans
Just as you wouldn't consider running an event without an audiovisual technician, will a cleaner become part of your essential on-site team? A person or team of people who can quickly sweep rooms with disinfectant once a large group of guests leave perhaps.
Regularly disinfecting of door handles, surfaces and equipment will become more critical than ever.
13. Signage
Signage is nothing new to a successful event. Often a key element to keeping order at exhibitions, and now used in most supermarkets, attendees will be used to this new normal of following a guided route around an event.
14. Decreased numbers
Decreasing numbers is an obvious point, but we will have to see a drastic reduction in delegates at events for the foreseeable future. Fewer people mean a reduced risk of infection.
15. Environmental factors
Although the prevention and control of COVID-19 is the current top priority, we as an industry have made tremendous efforts in the past few years to become more environmentally friendly. 
Coronavirus should rightly be the most immediate concern of businesses and individuals alike, but we should not undo the hard work that has already been achieved. Where possible it's essential we remain aware of how much material we are sending to landfill.
Innovation and invention of environmentally friendly alternatives are at an all-time high, and consequently, we have more options available than ever. From biodegradable cutlery to memory sticks made from recycled plastic, we must remember to keep a focus on other areas.
You can read The New Black Studio's full 'Future of the Event Industry' report here.


This article was written by Rebecca Brennan-Brown at The New Black Studio. The views expressed in this article do not necessarily represent those of C&IT Magazine. 
For more features and breaking news sign up to C&IT Magazine's daily Newstracker.
Have you registered with us yet?
Register now to enjoy more articles
and free email bulletins.
Register now
Already registered?
Sign in