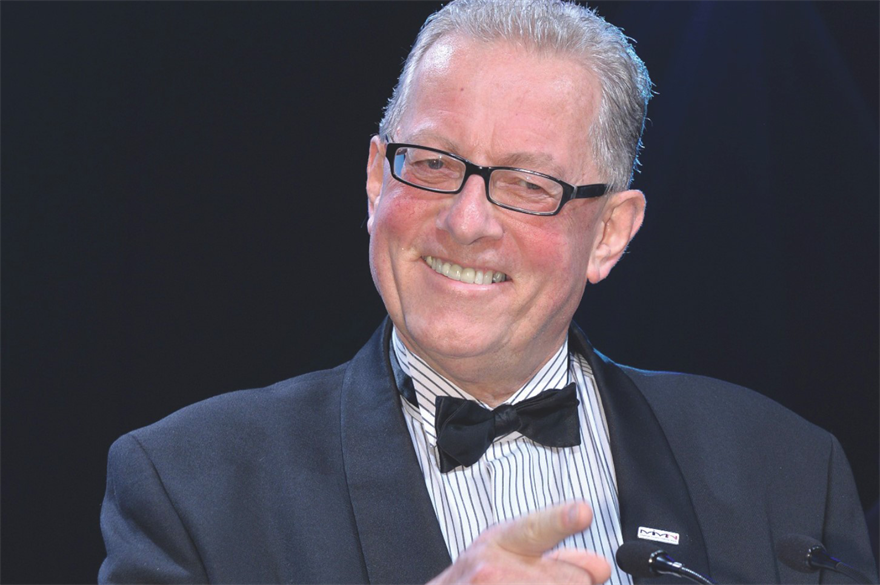 Event agency trailblazer David Hackett has died aged 70, after a long battle with cancer. He was one of the real pioneers of the event agency business and created a leading role for his agency and himself in the industry. 
Hackett had a reputation for a no-nonsense approach. When he co-founded The Travel Organisation, he and his fellow shareholders put their houses on the line to finance the business. Such a move concentrates the mind so there was never any doubt that the company would succeed. Hackett's contribution was an aggressive sales approach that delivered big corporate accounts.
"Fortitude, resilience, grit and determination were some of David's most notable qualities," said ex-business partner Chris Pouncey. "He just refused to be beaten by anyone or anything. 
"This was illustrated by his love of Chumbawamba's famous hit Tubthumping to which he danced memorably at his party in Majorca, despite his illness - hurling himself to the floor at every chorus: 'I get knocked down, but I get up again, you're never gonna keep me down'. Amen Hackett. Keep thumping that tub."
The Travel Organisation (later acquired by BI Worldwide) began trading in January, 1980. The business was rebranded The Marketing Organisation in 1989 and by this time employed 140 people in the Newport Pagnell office. The business was sold to BI Worldwide in July, 2001, and after a couple of years, Hackett stepped down.
Hackett fought his illness with characteristic honesty and throughout it, continued to live life to the full. When he was told there was no more treatment for him, he faced the end of his life with typical stoicism and strength. 
His wife Sharon managed his spreadsheet of visitor appointments as friends travelled from far and wide to pay their respects and say their farewells and she kept him at home until the end, despite the problems caused by the pandemic, not least so that she and the family could remain close to him.
Former client Patti Heaven said: "For me, David's love of his family, warmth, humour, compassion and professionalism sum him up.  He had an inclusive way of letting you into his world. It was clear that all his suppliers respected and loved him in equal measure.  He made a huge impact on anyone who crossed paths with him. To say he will be missed will be a massive understatement."
Another ex-client, Peter Walker of BMW, said: "Having been lucky enough to have known David as a true friend and work colleague for over forty years, I can honestly say that to work with he was second to none in totally understanding the brief and objectives and always exceeding the expectations by going the extra mile in delivering the product.
"He was the most 'hands-on' CEO, carrying suitcases for guests, table laying, cleaning - you name it if there was an issue David would solve it instantly himself with no fuss or bother. He will be dearly missed by many of the BMW dealers who saw him as a friend and equal. To me, he was the kindest, most thoughtful and fun-loving buddy."
Ex-business partner Simon Lawday said: "David was serious when necessary but always fun, focused and driven when required but always approachable - the man you wanted around when things got tough. But what I admired most about David was his generosity of spirit, his ability to care. Altogether a lovely man - a privilege to call him a friend."
Ex-colleague Stuart McLauchlan worked with Hackett on many events in Spain. He said: "One of David's many great assets was his ability to get to the nub of any seemingly complicated issue, cut through the crap and come up with a sensible workable solution - even if it meant ruffling a few feathers. 
"He identified and encouraged talent, inspiring those around him with his can-do, go-for-it attitude. He was relentlessly positive to the very end, refusing point-blank to be defined by his illness. 
"A pioneer, promotor and legend of the industry, he was also generous, considerate and a genuinely good friend to all those privileged enough to know him well. He will be sorely missed."
Lisa Lernoux Dock remembered her first meetings with him: "I arrived from the USA to work for a newly launched London outpost of a USA-based DMC. Aiming high we approached David to be part of our advisory committee and when he agreed, myself and two colleagues felt like three freshman film students getting a private audience with Scorsese. David could not have been more kind, gracious and professional. He gave us excellent advice and remained a great source of support for which we were always grateful."
Hackett served the industry in a number of voluntary roles, latterly on the executive committee of Meeting Needs, the event industry charity. 
He leaves a wife, Sharon, and three children. A memorial service will be held when restrictions permit. For more information contact Sharon Hackett at sharon.mcdonough@icloud.com.


Have you registered with us yet?
Register now to enjoy more articles
and free email bulletins.
Register now
Already registered?
Sign in