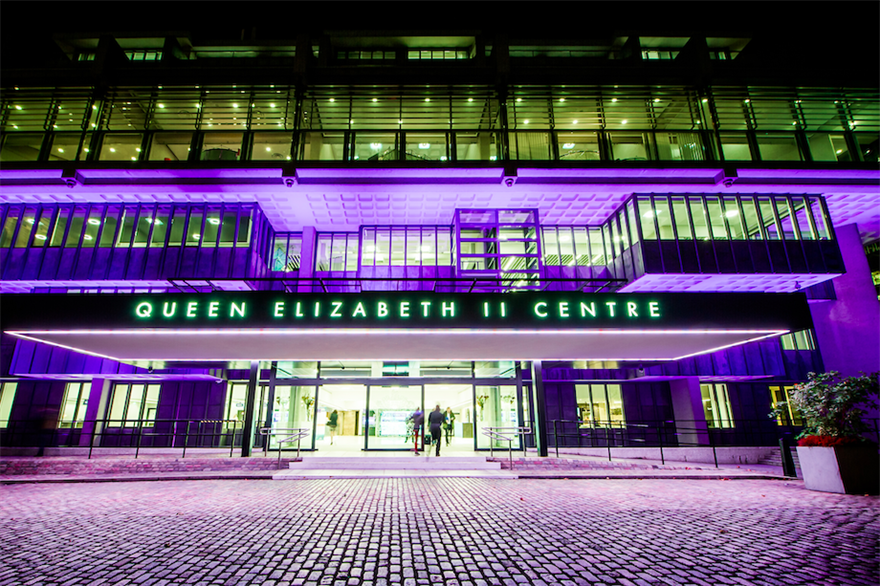 Mark Taylor, chief executive of The QEII Centre in London, spoke to C&IT about the future of the events industry, and how relationships between planners and venues will need to evolve. 
He says the past two months have been tough, to say the least, and there will no doubt be further challenges as the QEII Centre moves forward and attempts to plan ahead for a return to a 'new normal'.
How can event planners and venues start to plan for the return of events?
A collaborative approach to business is common practice across the meetings and events industry. Event planners and venues clearly need each other in order to flourish, but now, in our current climate and as we move towards the future, this relationship will need to be stronger and more collaborative, so it becomes more of a partnership. 
In the past there was a separation of duties – the venue provided the space and various services, while the event planner provided the event and delegates. 
The global pandemic has altered this dynamic and the situation now calls for a new approach. What is clear is that we are all in this together, and we will need to be flexible and supportive of one another – whichever part of the industry we work in – to survive. 
Do you predict a speedy recovery for the events industry?
Venues are working closely with their clients, dealing with event cancellations and postponements. At the QEII Centre, an encouraging 70% of events affected to date have been postponed and re-scheduled, but it has been a significant juggling act with the majority of clients looking to re-book for the period from autumn, up until around Q2 in 2021. 
However, it is not certain when we will be able to return, and the commencement date and rate of business recovery will likely hinge on the social distancing rules applied and market confidence, with a full return to normality potentially waiting upon the timing of a vaccine roll-out. 
In the interim, there have been discussions about the business events sector implementing an 'organised event/gathering' concept, as differentiated from the World Health Organisation's term of 'mass gathering'. The concept is that with business events, attendees are tracked, traced and vetted before they attend the event.
How will this change the way events are run?
As we move forward, we will all have to embrace change for our industry to recover. I believe that this concept of organised events, where attendees are tracked, traced and vetted, could be a positive way for our sector to commence the process of recovery of the business events sector.
The introduction of coronavirus contact tracing apps, like those which have already launched in Australia and recently in the UK, could be a real benefit to the business events sector and support organised events. 
While there will no doubt be privacy concerns with such tracing apps, one would hope that the preservation of health, life and economic prosperity will outweigh these. Such technology could be of massive benefit for the business events sector and re-establish the beginnings of normality before the roll out of a vaccine globally.
The QEII was publicly involved early on in this crisis. Tell us more about that, and how it impacted your events.
The QEII has been on an interesting journey already with COVID-19. I believe we were the first venue in the UK to have a delegate attend an event in early February, who was subsequently diagnosed with COVID-19 a few days later. They were case number eight. 
Working with Public Health England, all delegates attending the event were contacted as a precaution. One delegate was a member of the national press, who subsequently broke the story five hours after we had heard the news. 
By the end of the same day, QEII had already established additional cleaning and hygiene measures, including multiple hand sanitiser stations, and a comprehensive COVID-19 policy. 
After the news broke, we had various clients contact us. One from the USA spotted the news story overnight and contacted us to determine what additional measures we could put in place to reduce risks for their global event occurring in two weeks' time.
In addition to the centre-wide additional cleaning and hygiene measures we'd implemented, our catering partners Levy worked with our USA client to develop amazing food, but with the additional reassurances needed. Initiatives included individually boxed meals and pre-packaged cutlery, napkins, cups and even fruit. 
Meanwhile, our client was also proactive. Delegates from countries which already had high volumes of COVID-19 were encouraged to book on to a later event. 
From that moment, our journey has been shaped to tackle this crisis and we will continue to refine our approach and develop ideas ahead of our return to the centre. But most importantly, what we have realised is that a new, proactive, and far more collaborative approach to event delivery with our clients is going to become the new normal.
Whatever route is taken throughout this crisis, it is becoming clear that we all need to think outside the box, to adapt and embrace change and work more collaboratively if we want to continue to deliver successful events in the future. 
And to do this requires flexibility, understanding, and support across all areas of the industry – from the event planners and venues though to all businesses in the event delivery and supply chain. 
As Charles Darwin said: "It is not the strongest of the species that survives nor the most intelligent. It is the one that is most adaptable to change." 
Have you registered with us yet?
Register now to enjoy more articles
and free email bulletins.
Register now
Already registered?
Sign in