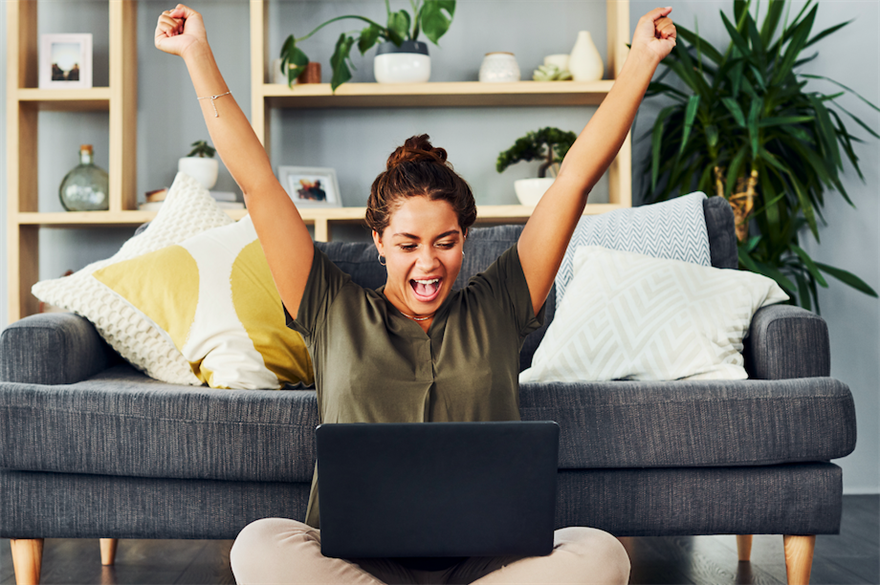 Dax Callner is strategy director at Smyle.
The cancellation or postponement of physical events has brought about an enormous interest in virtual events. As a result, event professionals need inventive, creative ways to help brands connect on a human level in the digital sphere. 
Despite the (mostly deserved) bad reputation that virtual events have gained, it is actually possible to create human and digital experiences that are effective and even fun. It all comes down to creativity. 
Just look at how creative everyday people have been at connecting during the lockdown – singing, dancing and sharing life's moments. Virtual event teams can learn from these examples to create compelling, memorable experiences. 
The focus on virtual isn't new. Even before this year's upheaval, there was a big push for virtual and hybrid events – mostly driven by a desire to be more environmentally sustainable. 
Event agencies like Smyle were focused on developing high-quality digital experiences, merged with, or replacing, physical events.
Here are our five strategies for creating compelling virtual experiences:
1. Put people first (not technology)
As a digital experience is delivered through technology, it's easy to get swept up in questions such as: "What's the best platform for virtual events?" 
But just as with a physical event, planning should start with, "Who is our audience and what experiences will change their beliefs and behaviours?"
When beginning virtual event planning, really consider the audience and what's in it for them. Then seek out the technologies to deliver on that desired experience. 
Starting with technology is like designing an entire physical event based on the venue – you'll end up with an event perfect for that venue but not necessarily right for the audience.
An audience-centric mindset is critical in planning virtual events.
2. Learn from the world of digital
Event marketers should look at the world of digital experiences to inspire creative thinking about virtual events.
What have Amazon and Netflix done to massively grow their customer base over the past few years? 
In the case of Amazon, it has a lot to do with personalised recommendations. The lesson: understand the individual coming to your virtual event and curate an individualised experience. 
Netflix gets the importance of content and the power of preview. The lesson: focus on the quality of your content above all else. And, from a preview perspective, pique attendee interest by offering previews of content.
Consider what makes digital experiences really work to inspire your virtual event planning. 
3. Get physical
A live event often encourages a lot of walking, which may be tough on the feet but has obvious health benefits. With a physical event, we are away from office desks and moving around – it's a benefit of attending.
Bring that thinking into the virtual: allow plenty of time for breaks so participants can stretch their legs and step away if needed. 
Offer shared physical activities like virtual yoga classes or meditation sessions – these are real benefits that connect body and mind, emphasising the importance of wellness, even within a virtual event setting.
Don't chain virtual event attendees to their devices – make movement part of the event.
4. Encourage networking 
One of the main reasons people go to events is the opportunity to connect with others – to share knowledge or even just to have interesting, human conversations. Virtual events can and should do the same – and as with everything else we've discussed here, a little creativity can go a long way. 
Consider how to enable lots of conversations, either in small virtual groups or one-on-one. Bring video networking into it if you can, as that feels more human and authentic. Or look to gamify networking experiences as a way of creating fun opportunities for people to connect.
Let people interact outside of presentations to build relationships and a sense of community.  
5. Bring the fun
Let's be honest, virtual events traditionally haven't been very fun. People expect them to be a slog. That sad reality needs to be upended with creative, out-of-the-box thinking. It is actually possible to make virtual events really fun!
Idea starters: digital games that get people interacting and competing with one another (taking cues from the massive world of online gaming). Shared coffee breaks. A scavenger hunt. Entertainment. This is an area where creativity can flourish. 
Bring elements of fun to demonstrate that your event isn't a bore-fest.
With the right creative thinking, a virtual event can be really compelling and have lasting impact. The time to plan better virtual events is now – because while nobody wants to see an end to physical events, we believe virtual events will continue to sit alongside their physical counterparts long after lockdown is over. 

This article was written by Dax Callner, strategy director at Smyle. The views expressed in this article do not necessarily represent those of C&IT Magazine.
Have you registered with us yet?
Register now to enjoy more articles
and free email bulletins.
Register now
Already registered?
Sign in