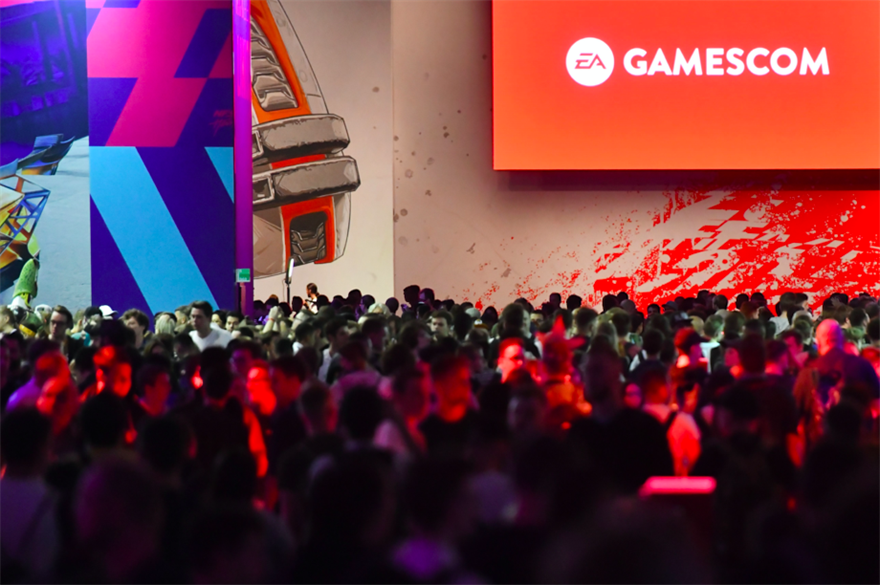 Andrew Reid is the strategy director at Shelton Fleming Associates.
At big, busy events, the opening days in the halls can be like trying to walk a block at the New Orleans Mardi Gras. Walking 100 meters through the throng of revellers can take an hour. It's jam-packed.
Until there's mass-testing and an effective vaccine for COVID-19, the format of big events has to evolve. 
So what are the practical plays that can ensure the big shows rebound from Q1, next year? It would be brilliant if global events revive sooner but a more realistic time frame would be 2021, if all the predictions about vaccines and continued social distancing remain in place. 
Here are some ideas that event organisers, venue operators and exhibitors might want to explore. I hasten to add that some of the solutions here involve cost and might put a strain on delegate logistics and the business models adopted by most event organisers.
Bear in mind, the goal is to host a safe show, with the possibility of social distancing. 
1. Extend the show time-frame and stagger delegate attendance
Could the show be hosted over a longer time frame with delegates given specific windows when they can walk the halls?  
Sure, there are challenges with this protocol. Exhibitors have to be present for longer. You may need several major keynote speakers in order for delegates to have a similar quality of experience and content. A big-name speaker, like an Elon Musk, Bill Gates, Mark Zuckerberg or Eric Schmidt might not be able to hang around for several days to give all attendees exposure to their wisdom and celebrity.  
2. Restrict attendance to specific days, and scale ticket price
Event organisers might have to take the view that, in order to enable better social distancing, fewer delegates can attend. 
100,000 delegate events may instead have 60,000 places and some element of control over hall access in certain windows. Much like going to the supermarket in the present pandemic climate, access to halls could be managed by an app to avoid overcrowding. 
To compensate for the loss of delegate and ancillary income, prices can be partially hiked; the opening day would cost more than day two onwards, using a pricing scale. 
3. Manage the visitor flow 
Corridors may need to be split in order to flow in a specific direction and help prevent people from navigating each other head-on. 
Some corridors might have to be one direction only. So, like a one-way street in a city, if you miss the booth, you go around the block again. 
Friendly wardens, dividers and directional signage can help manage this regime in a hall. 
4. Reduce the number of exhibitors 
Reducing the number of exhibitors or the plot size would allow halls to have more circulation space, and more double or treble-deck booths would create more corridor space in halls. 
Staging some events at bigger venues could, of course, impact profitability if other commercial dynamics remain unchanged, like plot rental costs. 
For some shows, like InnoTrans or CES, finding anything larger than a Vegas shed or Berlin Messe, wouldn't be easy. Many of these seminal events are already outgrowing the largest venues on the planet, so it's about being clever with existing venues and relationships. 
5. Tighter booth management and meeting schedules
The days of the open booth, with free-for-all access, may no longer be possible. Access will need to be more controlled to avoid bottlenecks.
Often meeting rooms on booths are smaller to enable the exhibitor to maximise the number of meetings and people that can be hosted simultaneously. But in a COVID-afflicted world that ratio will need to be recalibrated. Meeting rooms will either need to be bigger or the number of people in them reduced. 
An app for scheduling meetings may be required, and rooms might need a countdown clock. 
Allowing a five-minute window to clean a room after each use may also require additional hospitality staff. 
A lot of shows are congested in part because of exhibitor and technical staff, so those participants may need to be more tightly managed. 
6. Rake and remove seats in forums
I believe we will see cinemas reopen with a social distancing configuration. Seats will be removed or blocked to avoid people sitting side by side. 
In congress set-up, it may simply have to be that every other seat is unoccupied, and rows are removed or positioned with significant legroom. 
The organiser could also provide mandatory masks in auditoria and halls, as well as a lot of hand sanitiser dispensers. Exhibitors might want to offer small tubes of hand-cream to counter all these gels, which can dry out your skin.
7. New business etiquette
The handshake, hug or kiss on the cheek may be a thing of the past. Even the renowned, reserved-nature of the British had eased up in recent years, to embrace the Italian, French, Spanish, Greek and Russian etiquette. It's a shame, but for the time being it's likely to be a friendly greeting, nod and smile. 
8. Japanese bidet-toilets 
Ok, this is an awkward topic but also, it's the baby-elephant in the room: clean toilets. 
I don't think I've been to a trade show in my 20-year career where the toilets could be deemed clean. I can't speak for the ladies WC, but men often have to navigate wet floors, doors hanging off hinges, nowhere to hang your jacket and a multitude of other less than sanitary conditions. You get the picture. 
There are several solutions. It may be costly but install the Japanese-style, bidet toilets which self-clean and don't require paper. They're expensive and I am sure they require regular, costly maintenance. A less costly alternative is to have enough hospitality staff that every time a cubicle is used, it's cleaned. 
There will need to be a toilet queuing system at most shows. Often the circulation space in hall toilets is narrow. Ideally, like a restaurant kitchen, you need to be able to enter at one end and leave by another door which may require expensive structural changes to facilities. 
9. Delegate health monitoring
I am not a healthcare professional. Here, I'm talking about ideas that have surfaced in the media about public health monitoring.
When I flew through Singapore recently, they had staff monitoring the temperature of all passengers entering the terminal. With COVID-19 that's not a fail-safe measure. By the time someone has a temperature, they're possibly already contagious. However, it's a means to reduce the risks and it provides some reassurance to delegates. 
Hong Kong has been trialling a system that uses artificial intelligence to monitor a person's temperature. The AI is better at detection than humans and can allow more entry points to be monitored. AI can substitute for any lack and cost of trained personnel. 
It's possible that by 2021 there will be solutions like a breathalyser-style test-kit for COVID-19. If this is feasible, it might be possible for an organiser to require all delegates to be tested at the venue or the day before. 
There are also tests being done with UV light. I'm aware that some high-profile personalities have touted some rather risky ideas in recent weeks when it comes to technology and cleaning products. I won't digress. However, there are tests being done with the UV-light spectrum which might enable a venue (when there are no staff or delegates around) to be sanitised overnight by machines which can kill a virus with a form of UV light. 
Combined with certification, these techniques may provide additional reassurance that environments have been sterilised prior to delegates entering.
A new normal, a new playbook
There's little doubt that people will want to attend events again, big and small. It's frequently said that we are social animals. 
True, contact is important to us, whether for entertainment, embracing our friendship circles or for business reasons. However, there's also a recognition that a new normal may emerge from this global pandemic. COVID-19 may be with us (even once we are immunised or build-up a herd-immunity) for a long time to come. 
If the big events with people flocking in from far-flung geographies are to happen, the approach to safety and reassuring audiences will need to evolve. It will require innovation and good communication, to provide reassurance.
This article was written by Andrew Reid, strategy director at Shelton Fleming Associates. The views expressed in this article do not necessarily represent those of C&IT Magazine.

Have you registered with us yet?
Register now to enjoy more articles
and free email bulletins.
Register now
Already registered?
Sign in