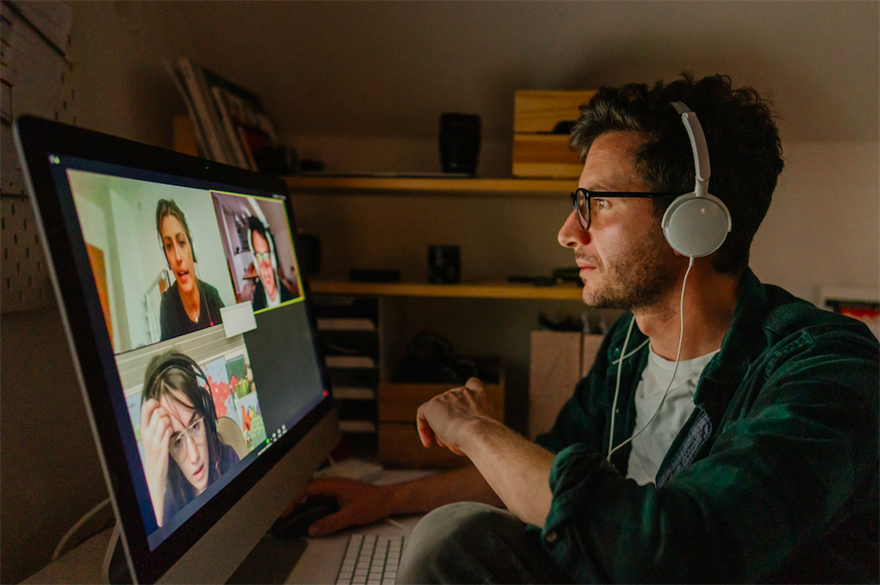 At the start of the year, corporate team-building company Zing Events – which works with clients including Sky, Google and The NHS – had big growth plans for 2020. 
But with the outbreak of coronavirus, these plans are on the back burner and the company is instead finding ways to meet changing client needs.
C&IT spoke to Andy Wells, co-director of Zing Events, to find out more. 
How are things with you?
Well, apart from coronavirus scuppering our 2020 growth plans, we're well thanks.
In 2020 we planned to employ a brand new account management team, going from a team of four to a team of 15. We had a plan in place, we had worked everything out, prepared the office and even started the interview process. We've had to re-evaluate everything. But now we're heading off in another direction. 
What steps have you taken since the pandemic hit?
First, we had to work out what our clients wanted from us in this situation.
From chatting with them, their main concerns are around the mental wellbeing and motivation of their workforces. A lot of people haven't worked from home before; many are in one-bed flats without gardens and are only allowed outside once a day. 
As people are settling into using online platforms to stay in touch, our clients say that mental wellbeing is a major bugbear; if you're not motivated, you're not producing the level of work you need for your business to function. 
As a live team-building company, we had to think quickly and adapt – digital team-building requires a different approach. 
We have used digital technology in the past, running GPS treasure hunts through our app – but we had to ask ourselves how we could make it work in peoples' houses, with teams physically in different spaces.
Using both Zoom and our mobile app, we are giving teams work that isn't work-related. They can solve puzzles and riddles, work in competing groups, complete tasks around their houses such as taking photos of items, or even doing ten-minute challenges every day for thirty days. Everything can be tailored to different teams for more relevant learning and development. It's all about communication, constant conversation and talking to different people. 
A team-building activity also needs to achieve something. Our feedback function allows team leaders to get a sense of how people are feeling and whether they are motivated. They can spot any issues and catch up with individuals afterwards to find out how they can be better supported.
What are your top tips for people in the events industry over the coming months?
My first tip is to know your numbers. Know financially where you stand and what you have coming in and what you need to make each month. 
My next tip is be adaptable. We started adapting at the beginning of the crisis, changing our targets and making tough business decisions. Out initial plan was to go into companies and deliver activities at their offices but within a week that had changed. But you can only adapt if you understand what your client wants.
My third tip is to look to the future. We are working now to make sure we are better than before once we come out the other side. None of us normally have this amount of time, and in one way it's a blessing because it allows you to think about where you want to go as a business and complete tasks you hadn't done before – get little wins out of the way, finding out more about your clients and what they're going to want to be doing. Start thinking about who you are and where you want to be. 
What are your new goals for the future?
When companies haven't got everyone working in one place, they need activities to bring teams together. Over the summer, and for the foreseeable future, we'll see more virtual and remote work and learning and development.
Many companies are still seeing huge growth and realising that people actually can work like this. Our industry is going to have to adapt. 
Have you registered with us yet?
Register now to enjoy more articles
and free email bulletins.
Register now
Already registered?
Sign in