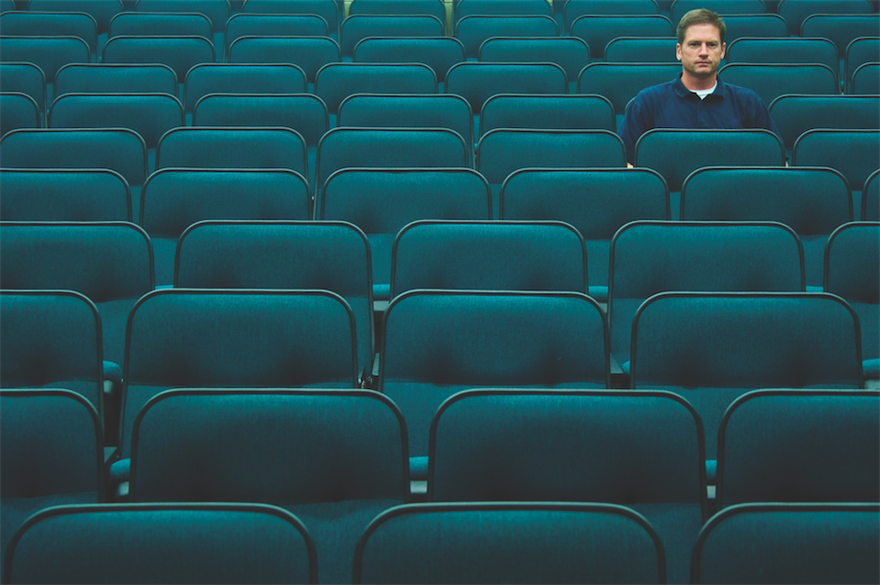 Some doctors get five invitations to meetings and events every day – and that's not counting the fake ones. The latter are, at least, easy to spot. They are invariably written in broken English, tend to relate to an event being held in one of China's more obscure industrial cities and invite the recipient to attend a conference that has no connection to their area of expertise.
Although these are transparently bogus, they help reinforce healthcare professionals' cynicism about pharmaceutical conferences, which in the past may have had the aim of incentivising them to promote their drugs.
As Dr Dale Archer noted in Forbes magazine back in the 1990s: "High volume prescribers, called 'champions', (conjuring up images of Vegas high rollers), were treated to free 'conferences' in exotic locales and routinely wined and dined at the most expensive restaurants."
That stereotype may be outdated but event planners in this hypersensitive, highly regulated sector still need to bear such cynicism in mind just to get doctors to turn up.
That job done, there are a number of ways organisers can help to ensure that their delegates don't return to the office wishing they hadn't bothered. Expectations have rocketed Tony Blair's New Labour mantra – education, education, education – should be front and centre for event planners in pharmaceuticals.
The modus operandi described by Archer would, today, infuriate busy doctors, make healthcare providers sceptical about future events and alert vigilant regulators who smell corruption if healthcare professionals are not being educated.
Government agencies like to investigate big pharma because the industry is so rich and unpopular it helps them to polish their image. "Professional development and Bill Dabney/Getty Images continual learning is part of a healthcare professional's job," says Liz Zutshi, managing director of events company TTA.
"And they expect to come away from these events with greater knowledge and have had time to network with key opinion leaders in their field of expertise or therapy area. Their time has become so valuable there is a greater expectation for personalised agendas, tailored content, more engagement and interaction. Gone are the days of large sales teams hosting customers."
But are these expectations being met?
Andrew Moore, head of compliance at Ashfield Meetings and Events, says too often they're not: "Our research of scientific healthcare meetings in 2018, for which we surveyed more than 200 healthcare professionals, found that 26% had not had a positive experience at many of the meetings they attended."
He has a simple explanation for this: "Expectations of the events that healthcare professionals do attend have skyrocketed, partly because, as our studies show, time away from treating patients and managing workload is the single biggest barrier to attending events."
In other words, if executives prioritise their personal development over patient care, they need to absolutely be convinced it was worthwhile. If they're not, they'll let you – and their peers – know, damaging an event's reputation for years to come.
Legal loopholes In the UK, clause 18.1 of the Association of the British Pharmaceutical Industry's code of practice states: "The use of competitions, quizzes and such like are unacceptable forms of promotion."
That ban applies to promotions in general and to events in particular. There are a few loopholes – organisers can run quizzes that test participants' knowledge of the meeting's subject matter, as long as they are part of the formal proceedings, do not take place on an exhibition stand and offer no prizes.
The clause's mind-numbing detail illustrates how heavily regulated pharma is – and the care that needs to be taken by organisers over every aspect of the event. As regulatory codes differ significantly between jurisdictions, Moore advises: "The guiding principle to adopt should be 'would you or your company be willing to have the arrangements you make generally known?'"
Risk assessment experts should assess event plans at critical stages in the process. Zutshi says organisers must remember that "any customer interaction, whether engaging, inviting or contracting healthcare professionals on behalf of pharmaceutical companies is highly controlled and must often go through a stringent internal process before being presented externally."
Failure to comply can, she warns, lead to heavy fines and reputational damage. Proximity over luxury Become a healthcare professional and see the world! That used to be the assumption in the 1990s when young doctors had to swallow their incredulity when offered yet another all-expenses-paid trip to Las Vegas, Lanzarote or London.
That approach is less popular today. Healthcare professionals are under much greater scrutiny and, within their own organisations, need to justify their attendance and explain the return on the investment of their time.
Time out of the office is so precious for many doctors that the closer an event is the better. Moore says that Ashfield's research shows that the main motivation for attendance – identified by 74% of the delegates in their 2018 research – is the ability to network with peers.
These days, networking is a lot less likely to involve exotic cocktails and a lot more likely, he says, to embrace "small, intimate groups and settings where executives can share clinical experiences and patient encounters". Delegates' need for knowledge, as Zutshi says, is often "so specific" that these gatherings are more productive.
Experience at the heart "The biggest mistake you can make is failing to establish an event's purpose and objective," says Moore. "The attendee experience should be at the very heart of any meeting's objectives."
This may sound like a case of teaching your grandmother to suck eggs but meetings can suffer from 'mission creep', as clear objectives are compromised by internal politics, unstructured feedback and well-intentioned attempts to cover as many bases as possible.
In an age when two of the most successful slogans are "Make America great again" and "Take back control", the clearer and more succinct the event proposition the better. Conferences and events, Ashfield's research shows, are the channel through which most healthcare professionals prefer to discover the kind of scientific content that make them better at their jobs.
In that frame of mind, delegates are likely to have zero tolerance for presentations that feel like sales pitches, for speakers who mistake their opinions for evidence or for infographics that are so confusing they could have been designed by Jackson Pollock.
Even using the term 'incentive' in promotional material can deter prospective participants. The sense of belonging How do you avoid staging one of those run-of-the-mill events that leaves the delegates with an overpowering feeling of 'meh'?
Ashfield's research shows that, at worthwhile events, healthcare professionals learned something that changed their thinking and practice, made new contacts (especially among their peers) and discovered insights that directly benefited their patients.
As these events form a continuing part of executives' career development, Zutshi says they also value the sense of belonging to an ongoing community. Smaller initiatives, such as asking delegates to come up with their own elevator pitch to make the most of their networking opportunities, can deepen that sense of belonging.
To truly succeed, planners, speakers and delegates should heed the wise words of George Bernard Shaw: "The main problem in communication is the illusion that it has happened."
Have you registered with us yet?
Register now to enjoy more articles
and free email bulletins.
Register now
Already registered?
Sign in