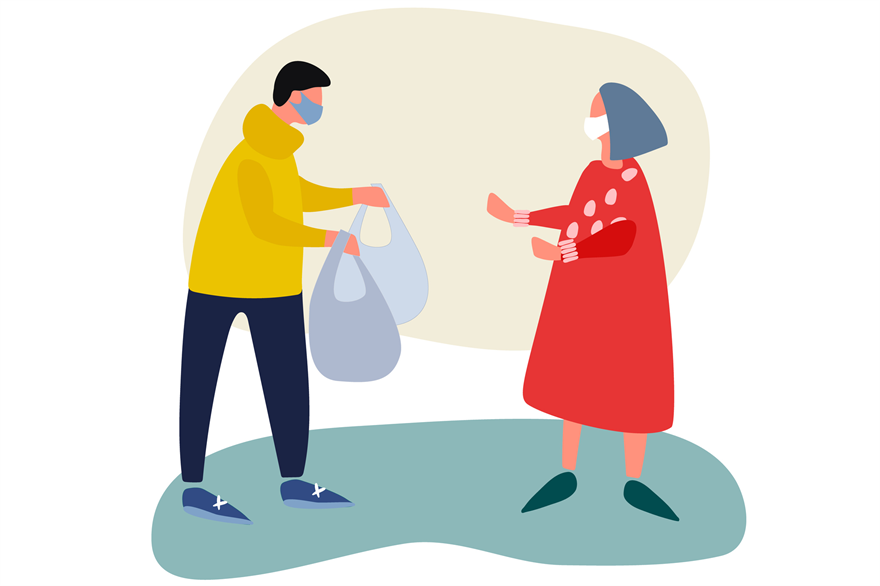 Event professional Tracy Armstrong decided to volunteer for the NHS after she was made redundant from her job as a marketing manager.
Armstrong collects shopping and medication for the elderly or vulnerable population, which she does with an app called Responded. Her first shift was on 7 April and she's now helping people in her local area regularly. 
How do you go about doing your particular voluntary work?
Each morning I open up the Responded app on my phone and switch myself to 'on duty'. Then it's just a case of waiting for it to ping. Some days it doesn't, some days it does. 
It'll come up with a notification that someone is looking for help and ask if I am free to assist. If I say yes it gives me the name and contact number of the person in need and I make contact with them. 
Once I know what the person needs I go off and get what they want, drop it at their door, knock on the door and step back for them to answer. They leave money on the doorstep and I collect it once they have gone back inside. 
How are you finding it?
It's really rewarding being able to give something back. When you're working full time it can be hard to do something worthwhile like this so I really wanted to make the most of this free time. 
The hardest part is knowing just how lonely some of the people you meet must be. The fact they are home alone and have had to call on this service would suggest they have no support network around them to help out and that is sad. I might be the only person they see for a week. 
Would you recommend it to other event professionals in a similar position to you? 
Definitely. This is our opportunity to step back from our chaotic schedules and do something really worthwhile, yet so simple, that will make a massive difference to people's lives and mental wellbeing.
Beyond volunteering, what do you hope the future holds?
That I find a job quickly, haha! Joking aside, I hope that people listen to the advice and stay at home, so we have the best chance as a nation of fighting this disease as quickly as possible and getting back to some sense of normality.
I think it will be a while before recruitment picks up again, particularly in the events industry, as businesses assess what position they are in and the effect the virus has had on them.
What do you think the future of events looks like?
In the short term there may be a rush on trying to reschedule events that were postponed. This could lead to issues as there will be limited venues to choose from, kit to hire and technicians to support them if everyone wants to reschedule them at the same time.
In the longer term, I think people will question certain events and whether it is essential for them to take place in a physical sense or whether they can be run remotely. In an industry that prides itself on working towards being sustainable, I can see more events, particularly the smaller ones being streamed.
For more features and breaking news sign up to C&IT Magazine's daily Newstracker.
Have you registered with us yet?
Register now to enjoy more articles
and free email bulletins.
Register now
Already registered?
Sign in