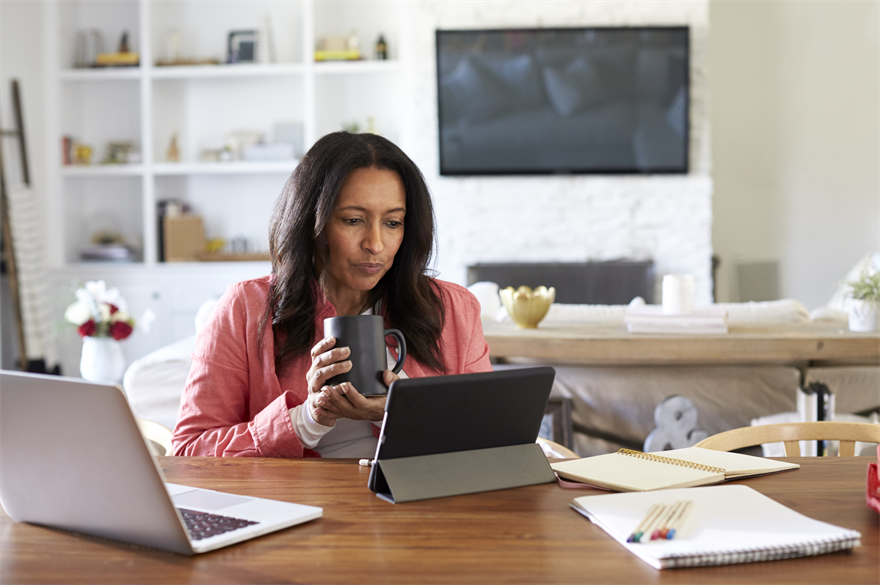 Businesses should see furloughing staff as a last resort to avoid redundancies, experts have said, warning of the reputational damage that could result otherwise. 
The government's job retention scheme, aimed at protecting UK jobs in the wake of the coronavirus outbreak, has been widely welcomed by employers and the HR community as a way to help businesses stay afloat and keep staff on. 
Figures from the Resolution Foundation found there had been a surge in demand for the scheme from firms hit by the coronavirus lockdown. The body analysed the latest figures on take-up from the British Chambers of Commerce (BCC) to predict that millions of workers would eventually be furloughed.
Nearly half (44%) of the 600 employers BCC surveyed said they expected to furlough at least half of their workforce in the coming weeks. Nearly a third (32%) said they were planning to furlough between 75 and 100% of their workforce. The Resolution Foundation calculated that if that pattern was repeated across the economy, somewhere between seven million and 10 million people would be furloughed, at an estimated cost to the taxpayer of £30-40bn over three months.
Research conducted by People Management and the CIPD found 52% of the 300 employers surveyed planned to temporarily lay off staff. Of those who predicted they would furlough staff, nearly one in five (17%) said they anticipated having to furlough up to 10% of their workforce, while 10% forecasted having to lay off up to 24% of the workforce. 
Torsten Bell, chief executive of the Resolution Foundation, said: "By subsidising up to 80% of workers' wages, the scheme will help millions of workers who would otherwise face catastrophic hits to their living standards… The economic and social cost of mass unemployment in the absence of such a scheme would be far, far greater."
However, some said the figures suggested a minority of employers were perhaps using the scheme too readily.
Neil Morrison, director of HR at Severn Trent, told People Management the furlough scheme was an undoubtedly crucial intervention to help organisations retain employees, and that many employers in some of the hardest-hit sectors such as retail and hospitality undeniably had no choice but to utilise the scheme extensively. But he called for other businesses to see furloughing staff as a "last resort".
"We should all be doing everything in our control in organisations to refrain from using the scheme and maintaining it for those that really need it," Morrison said. "Our key focus as business leaders has to be on protecting our colleagues, both physically and financially, and looking to rebuild the economy as soon as possible. That means thinking more broadly about the economic impact of the furlough scheme on the country as a whole."
Public sector organisations in particular had been putting in valiant efforts to avoid using the scheme where possible, added Karen Grave, president of the Public Services People Managers Association. She explained these organisations had recognised the "greater good" was better served by redeploying people across the sector more broadly, urging employers in all sectors to follow suit where possible.
Unfortunately a small minority of organisations were potentially abusing the scheme, she said. "We are sadly witnessing a scheme that is genuinely attempting to protect workers and the economy overall being exploited," Grave said. "It is perhaps the case that people will always try to see how they can benefit financially, and you can understand at least business owners asking the question as to whether they should apply."
Concerns have been raised recently particularly in relation to some employers accessing the scheme despite still intending to make staff redundant after the furlough period has ended. The Financial Times reported that one of the world's largest language training providers, Education First (EF), has applied for funding under the scheme despite having told staff they will automatically be made redundant once the government programme ended.
According to the FT, the company, which runs language schools and educational travel across the globe, told more than 40 UK-based staff on 17 March they would be made redundant. Two weeks later (31 March), EF gave staff the choice between redundancy on the original terms or being furloughed. Those opting for furlough would still face redundancy, with their notice period starting once the furlough period ended. 
EF told the FT it believed the job retention scheme – which some staff had urged it to use – was meant to give employers and employees a pause before redundancies became effective. "It is our hope that we, along with everyone else, will recover from this challenging period even stronger than before," the company said in a statement.
Jude Read, head of Jude Read-HR Consultancy, confirmed guidance around the scheme was sufficiently wide to mean EF had not broken the rules. But she said its actions were not within the spirit of preserving jobs where possible. "Our understanding [is the scheme] was introduced for employees to be furloughed where their job would have otherwise been made redundant," she said.
Read added, however, that guidance around the scheme had understandably been piecemeal given the speed with which it had been launched by the government and its unprecedented nature. 
"The government advice has changed almost daily and especially at the time of introducing the coronavirus job retention scheme, and it simply did not provide employers and professionals who deal with HR and employment law with sufficient answers and information. So employers had to react to the situation as best as they could at the time," she said.
Angela Brumpton, partner at gunnercooke, said there was currently no specific 'test' to prove the business was facing financial hardship. But she explained employers would need to prove the outbreak had negatively affected their business to qualify. 
Employers that viewed the ability to furlough employees as a way to reduce costs while asking remaining staff to take on more work would likely face reputational damage and deteriorating employee engagement among workers, added Read.
"Employee engagement is essential now and especially when a degree of normality returns," she said. "Employers will need to rely on their employees more than ever to drive the business forward, especially if redundancies do happen."
This article was originally published by People Management.
For more features and breaking news sign up to C&IT Magazine's daily Newstracker.
Have you registered with us yet?
Register now to enjoy more articles
and free email bulletins.
Register now
Already registered?
Sign in