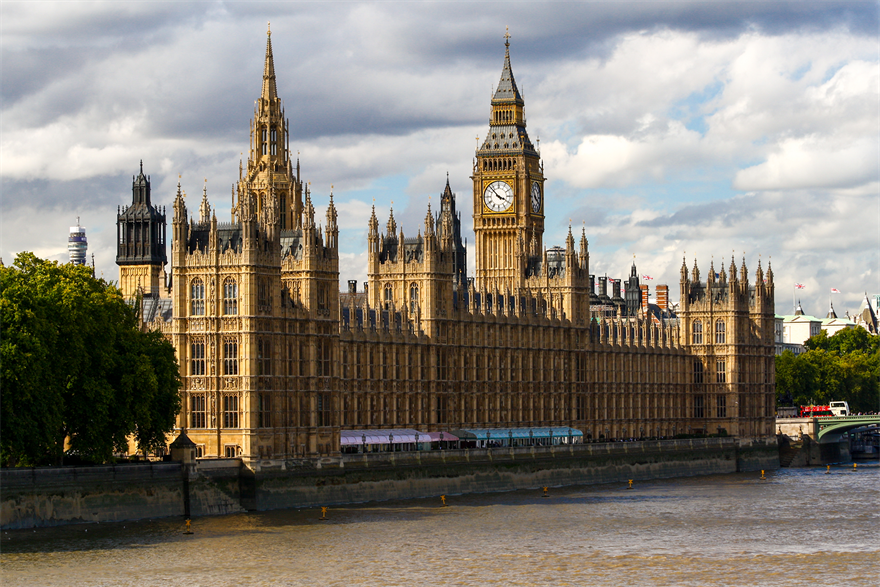 Brendan Moffett is director of the University of Derby's Centre for Contemporary Hospitality and Tourism.
Government announcements suggesting an extended 'lockdown' period are adding pressure to the beleaguered events sector, currently reeling from postponement or cancellation of major events and conferences across the globe, including the 2020 Tokyo Olympics, the Cannes Film Festival, and the 74th Annual Tony Awards through to MIPIM, SXSW and MWC. 
So what are the latest guidelines issued by the government affecting businesses in the sector and what support is being made available to support them through the crisis?
Event industry reacts 
Speaking with industry contacts we know that all events are cancelled until the end June (at present). Around 80% of events have moved to next year or have been postponed to Q3-Q4 of this year. 
Of those that have fully cancelled, the approach depends on the venue as no official guidance has been given at present. 
There are ongoing issues with venues over cancellation charges, although most venues have postponed/moved events free-of-charge to new dates. There is a knock-on effect however, as availability in venues across the autumn is getting seriously squeezed, especially for multi-day events.
These are extraordinarily challenging times for all operators in the hospitality and events industry, and it will be increasingly important that everyone takes actions to preserve their businesses for a swift recovery when that time arrives.
The Hotel Booking Agents Association (HBAA) has raised the issue that many agencies (under severe cash flow pressure) are finding some hotels and venues declining to pay commission due on executed contracts as per contractual terms. They are urging hotels and venues to ensure these commission payments are not withheld at this critical time.
There will certainly need to be a lot of goodwill and flexibility on some terms and conditions in the coming months to ensure that industry partners support each other fairly and respectfully, to make the process easier so that the industry can emerge intact from the current maelstrom.  
Are more virtual events the answer? 
The industry will certainly have to change and adapt to these unprecedented circumstances. Many organisers are choosing to move events online rather than cancel or postpone. Apple's Worldwide Developers Conference, WWDC 2020, will now be online in June, providing a full programme with an online keynote and sessions. 
There are additional sustainability benefits of virtual events of course, so some may well stay virtual. Digital engagement will certainly increase in the new world of online platforms such as Zoom. This could lead to a more seamless transition between physical and virtual. Hybrid events (live/virtual options) could well be the new norm.
Brendan Moffet, University of Derby
Financial support and guidance for businesses
Despite initial annoyance from the sector after the government told the public to stay away from hospitality and event venues before any support was in place, the situation has now improved. The government responded swiftly to criticism with emergency business support measures. Among these measures introduced were with a number specifically aimed at the hospitality sector. 
Headlines included a 12-month business rates holiday and small business grant funding of £10,000 for all business in receipt of small business rate relief. 
Additional grant funding of £10,000 has been made available for hospitality businesses with a property rateable value under £15,000. For businesses with a rateable value between £15,000 and £51,000 this grant rises to £25,000. 
Perhaps more immediately significant for the sector however is the job retention scheme where workers can be 'furloughed'. Furloughed workers are those whose employers cannot cover staff costs due to coronavirus, and as such they have been asked to stop working, but have not been made redundant. Most venue sales staff have now been furloughed except for a skeleton resource, eg a sales director plus admin function. 
Chancellor Rishi Sunak announced that the government will cover 80% of salaries - up to £2,500 per month - with all employers able to apply to HMRC to pay the wages of people who are furloughed. This scheme is expected to be operational by mid April via PAYE. 
This was further enhanced by the announcement of the Self-employment Income Support Scheme. This scheme will allow you to claim a taxable grant worth 80% of your trading profits up to a maximum of £2,500 per month for the next three months. This may be extended if needed. Your self-employed trading profits must also be less than £50,000 and more than half of your income come from self-employment. 
This scheme is of significant value to the business, meetings and events industry in particular, which is supported by a wide range of small businesses and self-employed freelancers. From AV professionals and event organisers to entertainers and sales and marketing professionals, these partners are the cornerstone to driving creativity and growth. 
Organisations such as the Meetings Industry Association (mia-uk.org) have been pushing the government to deliver on the self-employed taxable grant swiftly after a month of initial uncertainty, followed by cancelled contracts, delayed payments and bleak forecasting. 
Many of these self-employed and small businesses don't have the resources to call upon to assist in the application for these various government schemes alongside legal and financial advice to deal with cancelled events.
Some smaller and newer agencies fall into a bit of a loophole (no premises, team are directors, no trading history); they will be hoping they can ride the waves until things recover. 
We are certainly in unprecedented times. Hopefully, a range of these government measures, combined with the undoubted entrepreneurial spirit and resilience of the sector in creating new ways of working will allow it to survive and prosper.


This article was written by Brendan Moffet of the University of Derby. The views expressed in this article do not necessarily represent those of C&IT Magazine.
For more features and breaking news sign up to C&IT Magazine's daily Newstracker.
Have you registered with us yet?
Register now to enjoy more articles
and free email bulletins.
Register now
Already registered?
Sign in