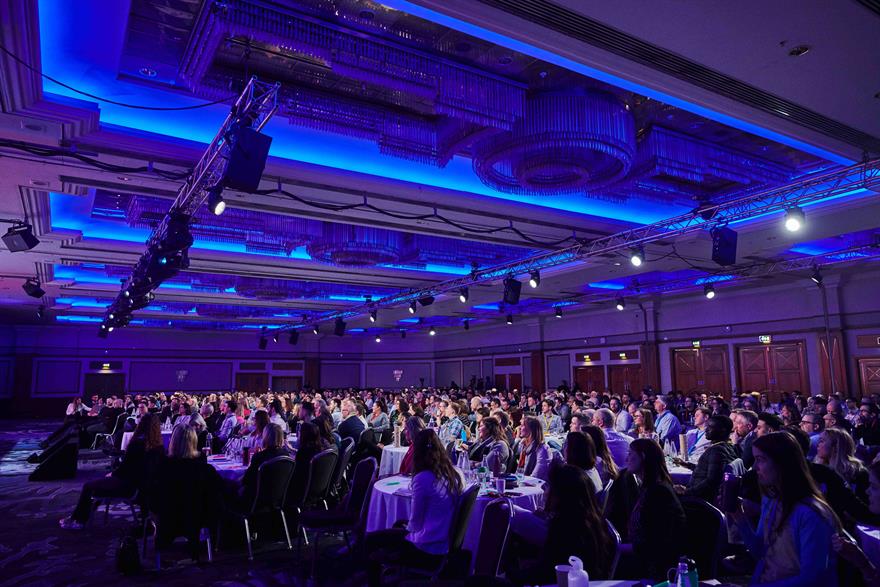 The global crisis caused by COVID-19 has created an "awful scenario" for event agencies that means more acquisitions or rescue deals are likely for some companies, according to Cheerful Twentyfirst's CEO.
Steve Quah spoke to C&IT after the owner of creative agency Cheerful Twentyfirst, Aeorema Communications plc, acquired London-based boutique events agency Eventful Ltd.
The acquisition of the events agency came despite the challenging global situation unfolding due to COVID-19, with Aeorema saying the deal marked its "conviction in the future and recovery" of the events and MICE industry.
Steve Quah
What's it like to go through an acquisition in the middle of a crisis?
Unusual! As we know these are unprecedented times, but this did result in even more rigour and due diligence to the acquisition process. Obviously, we had agreed a deal in principle before the COVID-19 crisis started. The easy option would have been to stop all acquisition activity and wait for the crisis to finish. However, a great partnership will always be a great partnership.
We believed so strongly in the business synergies and the commercial benefits to both businesses that it still made good commercial sense to complete the deal. Don't forget these are two very profitable, successful agencies joining. We know that the COVID-19 crisis will eventually finish and when it does, we want to be fully ready to capitalise on new business opportunities.
What were the challenges?
There were challenges of course; both parties questioning the deal, getting cold feet, corporate anxiety, re-evaluation of a deal that had already been agreed (in principle) before the crisis started.
We asked ourselves a number of times 'is this the right time?' Ultimately our position in the market, the value in the deal itself, and our faith in the recovery of MICE and events industries supported our decision to continue with the acquisition. It was about signalling to the industry that we will come through this.
By staying focused on the fundamentals of the deal and being completely honest and transparent with each other, we were able to complete the acquisition.
Do you think there will be more acquisitions in the current climate?
It's an awful scenario for many agencies. From what we've been seeing in the industry and updates from C&IT and other trade publications, more acquisitions could be likely, or unfortunately more rescue deals for distressed companies. Obviously companies with smaller cash flow reserves and higher cancellations of projects have been put in a very, very tough position, with some difficult decisions to make.
How have you responded as a business, and what have been the specific challenges?
We are still facing challenges. While many in our office are working at full capacity on client communications and brand projects, the remainder are using this time to upskill through targeted training and innovation sessions. We're staying in close connection with our staff and motivating them with live project updates, daily comms, team-building exercises and colleague-led knowledge sharing sessions.
Are you worried about the future, what do you think will change on the other side of all this?
This has been a wakeup call for the industry, particularly around insurance, contracts and cancellation clauses. I think you will see agencies being much stricter on having SOW [Statement of Work] and contracts in place before ANY work commences on a project. This will also pass down the supply chain, for example, AV hire companies and even freelancers.
We are confident and invested in the full recovery of the MICE and event industries – this sector is a resilient group. We will get through this together.
What are the specific pressures on agencies at the moment?
Cash and cash flow, supporting staff, minimising staff redundancy and layoffs. Morale and keeping enough of a business intact and ready for when the industry starts to recover.
Are the smaller agencies in a more difficult position?
Small, medium or large, I think all agencies will be feeling the same shocks. Agency size is usually dictated by revenue and headcount. Small agencies may be better suited to ride out the storm as they have more flex in controlling staff costs. It's all about available cash and how much you have in reserve. It's relative and every agency will have unique problems to solve irrespective of size.
For some, the 80% furlough contribution to staff wages may be a huge relief and to other agencies, it will make no difference at all.
What are the benefits longer term?
The industry will go through a rinse cycle. Agile agencies will come out of this stronger and more resilient. The shock to the industry will refresh, realign and reshape working practices for the better.
What was the overall vision for the acquisition - was it about positioning, clients, logistics, reach?
The acquisition was about expanding on the group's service offering to existing clients and to instigate new opportunities for cross-pollination between the agencies. Eventful are specialists in venue sourcing and boutique incentive travel events, which compliments Cheerful Twentyfirst's creative live event and communications offering. We believe it is a match made in heaven.
Your final thought?
Cheerful Twentyfirst is so proud to be part of the MICE and communications industries. We hope everyone is staying safe during these challenging times, have every faith the industry will come out stronger than ever.
For more features and breaking news sign up to C&IT Magazine's daily Newstracker.
Have you registered with us yet?
Register now to enjoy more articles
and free email bulletins.
Register now
Already registered?
Sign in