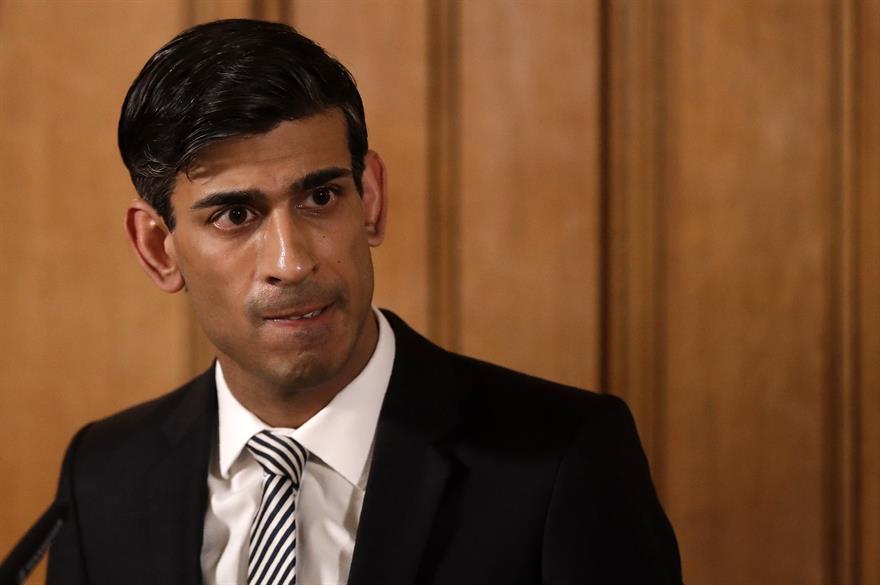 The events and hospitality association HBAA has welcomed the package aimed at freelancers, announced by chancellor of the exchequer Rishi Sunak, amid concerns over the timing of the government payout.
"At last the chancellor has come to the rescue of the thousands of self-employed freelances who play vital roles in our industry, and with a scheme that gives them parity with employees," said Lex Butler, chair of the Hotel Booking Agents Association.
"It will be a great relief to them."
Following the chancellor's announcement, self-employed people can now apply for a grant worth 80% of their average monthly profits. 
The move is aimed at helping freelance workers – a mainstay of the MICE industry - to cope with the financial impact of coronavirus.
"But there is a great concern because they won't access this support until June," Butler added.
"Some won't survive the two months without looking to secure the interest-free loans, growing their personal debt.
"Also I see a potential hole in this, which worries me. Those who are sole employees within a limited company are not classified as self-employed or sole traders. As directors of a limited company, they can't claim the 80% as an employee or as self-employed. So they will suffer having to apply for Universal Credit where many are already struggling to register and business loans.'   
An agency CEO recently told C&IT that the industry faces 'fundamental changes' over Covid-19 outbreak, with freelancers particularly affected.
Self-employed workers can apply for a grant worth 80% of their average monthly profits to help them cope with the financial impact of coronavirus, the chancellor said
The payout of up to a total of £2,500 a month will be paid in a lump sum, but the money will not arrive until the beginning of June at best.
Cash relief of 80% for salaried employees has already been announced.
The details
The help is for workers who earn below £50,000 a year, that equates to 3.8 million of the 5 million people who have registered as self-employed.
For freelancers to be eligible, at least half their income must have come from self-employment. That is as registered on the 2018-19 tax return submitted in January.
Under the scheme, self-employed people can continue working while they are receiving support.
The payout to workers' bank accounts can be backdated to March, but will not come before June.
The taxable grants need to be declared on tax returns by January 2022, and those company owners who pay out to themselves as a dividend are not covered by the scheme. 
The Federation of Small Business (FSB), which represents many self-employed workers, said that while the scheme is "not perfect", the government has moved a "very long way" to help.
National Chairman of the FSB Mike Cherry said the package followed help in the budget for small businesses like a cut in the jobs tax, cover for small employers that cannot pay their employees.
It also included business rates holidays, cash grants, mortgage holidays, rent protections, and interest-free, fee-free loans. 
"The self-employed, however, remained a glaring gap. They needed more help, and especially those with least resources to prepare for this storm," Cherry said.
"We have heard despairing stories from hard-working hairdressers, bakers, childcare providers, freelancers, drivers and many others, seeing the businesses they've spent years building dry up in a matter of days. It is many of those strivers who today's package will support.
"The self-employed community underpins the UK economy. They are the individual risk-takers who don't expect the same benefits as employees. In this moment of a collective national effort to overcome a global pandemic, today's package is a significant, multi-billion-pound improvement on what was proposed last Friday."
The measures were also welcomed by British Chambers of Commerce director-general doctor Adam Marshall.
"The chancellor's announcement offers a lifeline to the vast majority of the UK's 5 million self-employed people, many of whom have seen their livelihoods vanish overnight," Marshall said.
"Chambers, along with other business groups, has worked constructively with the government to ensure the self-employed receive similar support to those who are employed through PAYE.
"We welcome the scale of this scheme and recognise the complexities involved in its design. It is now critical that the government delivers this practical support to people on the ground as soon as possible."
For more features and breaking news sign up to C&IT Magazine's daily Newstracker.
Have you registered with us yet?
Register now to enjoy more articles
and free email bulletins.
Register now
Already registered?
Sign in