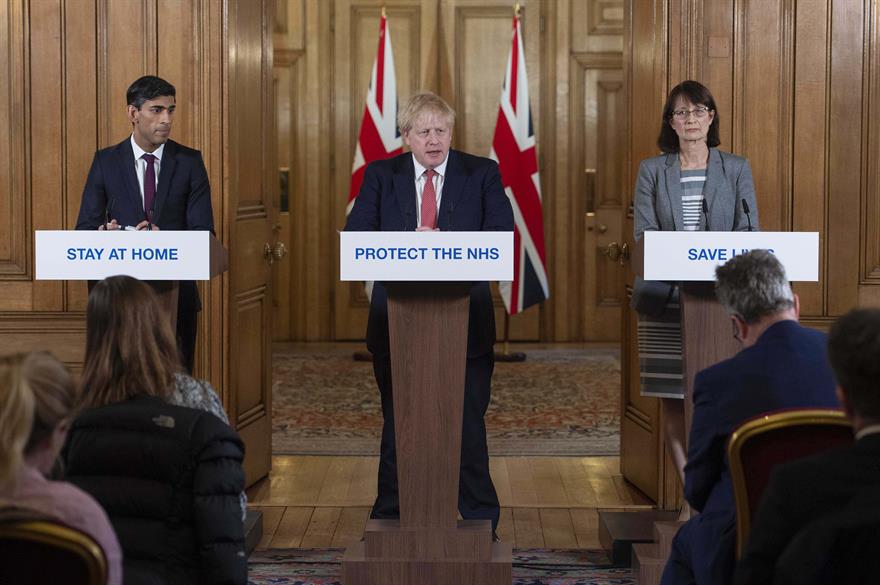 The chair of the Hotel Booking Agents Association (HBAA) says that vital financial support initiatives announced by the chancellor will mean businesses in events and hospitality will be able to "stay afloat".
Many have complained that they are becoming "increasingly frustrated" at the pace of the support for businesses that have been hit hard by the impact of coronavirus related sanctions.
Help for some businesses may already have come too late, but now, at least, agencies may be better placed to save jobs.
"Having spoken to agency owners over the last two weeks, the key concern was how to maintain staffing vs income and cashflow," said Lex Butler, chair at HBAA, speaking to C&IT this morning.
"The options were varied but all included reduced hours, redundancy, unpaid leave. This life jacket to agencies enables them to retain the staff, remove redundancy off the table and becomes more stable for the time being.
"I now want to see freelancers and the self-employed given a similar buoyancy aid."
Butler said that with the financial support initiatives announced on Friday, the chancellor has "thrown welcome life jackets" to businesses in the hospitality and events industry to keep them afloat.
"But with so many on the verge of sinking, especially now that bars and restaurants are all ordered to close, it is vital that these funds reach the businesses urgently. It may be too late for some."
Many others have also expressed concern over the speed with which support has been offered to businesses.
"I have been increasingly frustrated listening to the support packages being offered to the leisure, hospitality and retail sector, while the events sector has been left out, which given we were one of the first to be impacted is very disappointing," said Rapiergroup group managing director Helen de Bois.
 
"While I know some industry associations have written open letters to the chancellor, I do not feel we are being heard. There is power in numbers and I want everyone in the UK events sector to lobby their own MP and get us heard.
 
"I have put a posting out on LinkedIn with a template letter asking people to write to their MP. We have to try everything we can, to help all the freelancers, employees and businesses in our sector.
"It looks like there may be some support coming for freelancers/self-employed announced later today, which is a positive step forward, however still no specific mention of the events industry and support on business rates etc. We should be treated the same as the sectors that are being offered support." 
Antony Wilson, financial director at The Fresh Group, said: "I think the Chancellor's announcements are fantastic with real support being shown to the business community, especially the small to medium-sized ones.
"The devil will definitely be in the detail and I'm looking forward to seeing how the mechanics of these measures will come to fruition.
"It does provide me with a great deal of confidence how seriously the government is taking this to ensure that businesses can continue to trade whilst continuing to employ their teams.
"This help, together with support from our banks and our private equity partners will ensure that fresh will come out of the other side of COVID-19 thriving and raring to go again with amazing live events."
Meanwhile, event production supplier, SFL, has called on the entertainment technology and events industries to stand by their teams.
"Events of every kind have been seriously affected in a very short space of time," said Tom Jeffery, SFL's managing director.
"As with many organisations, this is a significant part of our business, but we know we have to look to the future. At SFL, we consider our team to be our family - one that we will stand by.
"We have always run a financially prudent business and we are grateful to be in a position to be able to weather this storm and put our team's needs first in such a difficult time.
SFL is looking at ways to help its customers adapt their events and has put together video streaming solutions.
"The most important thing at this time is that we all follow government guidelines," Jeffery adds.
"We are implementing all recommended precautions to ensure the health, safety and wellbeing of our staff and customers.
"I'm sure the world will look different on the other side of Covid-19, but I know we can all help to make it better."
Government help
Last week, in two announcements, the chancellor revealed details on the package of financial measures to help businesses.
It includes £330bn in loans, £20bn in other aid, a business rates holiday, and grants for retailers and pubs.
But leaders from events, the hospitality industry to the airline sector, companies have warned that their long term survival is under threat.
Speaking last week, Rishi Sunak said: "Some sectors are facing particularly acute challenges. In the coming days, my colleague the Secretary of State for Transport and I will discuss a potential support package specifically for airlines and airports."
The business rates holiday was extended to all firms in the hospitality sector and funding grants of between £10,000 and £25,000 for small businesses.
Companies with a turnover of up to £45m a year will - in theory - be able to get a and interest (for a year) free loan of as much as £5m, and the government will guarantee 80% of the debt.
Loans above £250,000 will have to be secured by company assets.
On Friday Sunak said: "Employers will be able to contact HMRC for a grant to cover most of the wages of people who are not working but are furloughed and kept on payroll, rather than being laid off.
"Government grants will cover 80% of the salary of retained workers up to a total of £2,500 a month – that's above the median income. And, of course, employers can top up salaries further if they choose to.
"That means workers in any part of the UK can retain their job, even if their employer cannot afford to pay them and be paid at least 80% of their salary."
The chancellor also acknowledged work alongside the Trades Union Congress, the CBI and other business groups.
Dame Carolyn Fairbairn, CBI Director-General, said: "This is a landmark package of measures for business, people and jobs. The chancellor's offer of substantial payroll support, fast access to cash and tax deferral will support the livelihoods of millions. Firms and employees will respond with relief and determination.
"It marks the start of the UK's economic fightback - an unparalleled joint effort by enterprise and government to help our country emerge from this crisis with the minimum possible damage.  An important day for our country."
Meanwhile, in the US, Senate Republicans unveiled "phase 3" coronavirus economic stimulus package Thursday afternoon.
It included a $1 trillion proposal includes direct payments, loans for the airlines and other industry sectors with bridge loans for small businesses.
For more features and breaking news sign up to C&IT Magazine's daily Newstracker.
Have you registered with us yet?
Register now to enjoy more articles
and free email bulletins.
Register now
Already registered?
Sign in