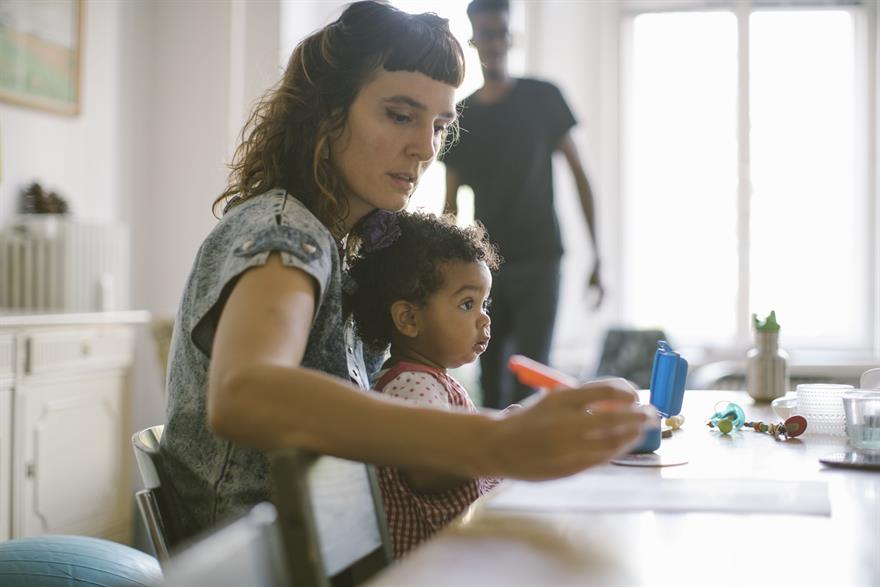 It's day two of working from home. Many of the working people I know are still relatively cheerful about the lack of commute and the extra time with loved ones (though that is, of course, a very different picture for elders who face loneliness and the stress from having to employ social distancing or self-isolation).
One colleague mentioned the pub with regret. As we all now know, pubs, clubs, restaurants and the like are no longer recommended after the UK prime minister's belated intervention.
But the one thing most of my younger colleagues are not talking about is childcare.
Until recently, at my home in south London, we had a close relative who would look after our three-year-old for a day and a half, while my wife and I were at work.
That's no longer possible based on government advice. Somehow, we, like many others, have been suddenly left without cover.
Despite all the hours of planning that go into finding a semblance of work-life balance, it's all changed within a few days.
Now elders, grandparents and those over 70 are rightly adopting a safety-first approach of social distancing.
It stands as obvious and an absolute priority, that people deemed vulnerable to the worst impacts of COVID-19 should not be exposed to the germ magnets that children are.
Even though these unendingly generous, vital and selfless souls would clearly prefer to be on hand to help their struggling loved ones.
Now we will have to work with a toddler around our ankles.
As most parents know, trial and error show that for the most part, young children and focussed work are generally mutually exclusive.
It will be interesting (funny) to see how my son reacts to me joining a daily video conference call with the rest of my team.
Many will recall the unexpected distraction for professor Robert Kelly who was gatecrashed by his two very young children as he was being interviewed on live TV at home on BBC News.
It must stand as obvious the impact that schools and nurseries closing will have on parents, but also, as the government is no doubt aware, the economy.
Businesses leaders know it too.
If we are to put our children, teachers and care providers more generally first, there will be huge pressure placed on parents, who make up a large part of the workforce.
And inevitably there will be a massive burden on the agencies, corporate and association planners, venues, hotels and other supporting businesses in our sector.


How has the coronavirus affected you? Please fill in this 15-question survey (all answers are anonymous) so that we can provide a measure of the impact of this pandemic worldwide.
Have you registered with us yet?
Register now to enjoy more articles
and free email bulletins.
Register now
Already registered?
Sign in