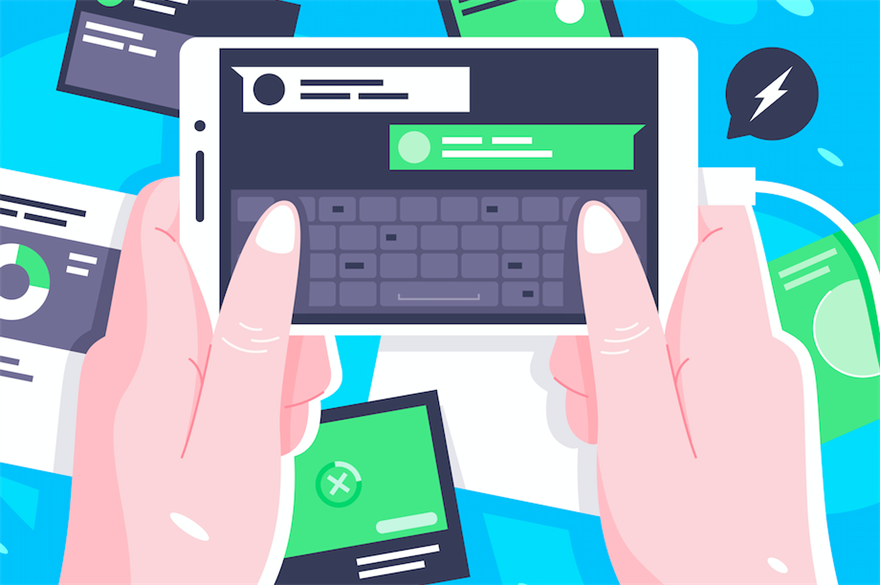 As coronavirus continues to spread globally, software companies and event agencies are starting to face up to the possibility that they may have to transform physical conferences and meetings into virtual events to ensure that they can still go ahead. 
Some are starting to release guides and advice for doing this quickly and effectively.  
Virtual conferences ensure that attendees can still benefit from digital learnings and online networking opportunities while relaxing in the knowledge that they are not being exposed to the virus. Digital meetings also mean that planners can keep clients and sponsors happy by allowing them to have dedicated virtual sessions or incorporating them into sessions.
Virtual events have the added benefit of helping agencies cut costs and alleviate issues around accessibility and sustainability. 
OpenWater, the application and review software platform, has released a 'COVID-19 Emergency Guide' that shows how to convert a physical conference to a virtual conference with very short notice. 
The downloadable guide and instructional video show step-by-step how to transition events in just one day and without prior tech experience, using Zoom or similar meeting tools like GoToMeeting. 
Kunal Johar, CTO of OpenWater says: "We know a face to face meeting is irreplaceable, however, there are parts of a conference that can be salvaged, and we hope this guide gives a quick start to event managers who might be in a panic."
The full guide and instructional video can be downloaded and found here.
Sledge events agency has also set about developing live event broadcasts, which is a continuation of its broader strategy to provide more sustainable events. 
The agency suggests that these are far from being "boring webcasts" and they are not dependent on high-speed internet so they can be instantly delivered to and from multiple locations around the world. 
Sledge says the broadcasts ensure attendees have opportunities to meet, network, share and learn, just like they would at an event. 
Virtual events need a different approach
"In such a time of crisis keeping channels of communication open and sharing best practice and ideas is vital," says event agency UKSV, which is encouraging its clients to consider virtual conferences amid the Covid-19 crisis.
Neil Coombes, senior account manager at UKSV, says: "Virtual events offer a very real alternative."
But he stressed that planners can not simply hold exactly the same event without a physical audience as they would have with one.
"When your audience can leave your event at the click of a button, you need to ensure they stay connected, hear what they need to hear, get the messages you want them to take away and have channels of engagement open to them as you would offer in the physical world.
"Chat forums and polling platforms such as Slido can help them feels as much a part of the action as possible. Just as at a live event, you need to think about breakout events for smaller groups, perhaps educational webinars, or informal chat rooms to provide opportunities virtual networking."
Because planners do not have control of the attendees' physical environment, they must ensure their content is even more engaging and objective-focussed, says Coombes
"It's often more concise, less slide-heavy and more story-based. Offering a mix of shorter live and pre-recorded content, TED-style talks, must-watch presentations and live Q&As can make it more palatable and easier to absorb."
Speakers also need to be fully briefed on the different discipline of virtual events, says the agency, as well as keeping up their energy levels despite a lack of physical audience. 
UKSV's managing director Jeremy Shakerley, adds: "Down the line when the risk posed by Covid-19 subsides, I believe those virtual innovations will enhance rather than replace the live event because, while technology can do incredible things to bring people together, it will never supersede the value of face-to-face interactions."
"We know nothing beats the value of face-to-face meetings," agrees Jim Sharpe, CEO at Aventri, the event management software company which has just announced three digital event offerings in partnership with digital event providers, Digitell, Evia and Intrado Digital Media.
"In this challenging window of time, our customers are looking for solutions. They want to know they have a back-up plan. Our partnerships with Intrado Digital Media, Digitell and Evia provide a proven way to deliver engaging, data-rich and interactive digital experiences that drive real value for our customers, exhibitors and attendees."  
Sharpe continues: "Our thoughts go out to the families and all affected by this health emergency, but this shall pass. In the meantime, organisers don't need to cancel meetings and conferences. Our new partnerships help them transition easily to engaging, revenue-producing virtual events."
Have you registered with us yet?
Register now to enjoy more articles
and free email bulletins.
Register now
Already registered?
Sign in