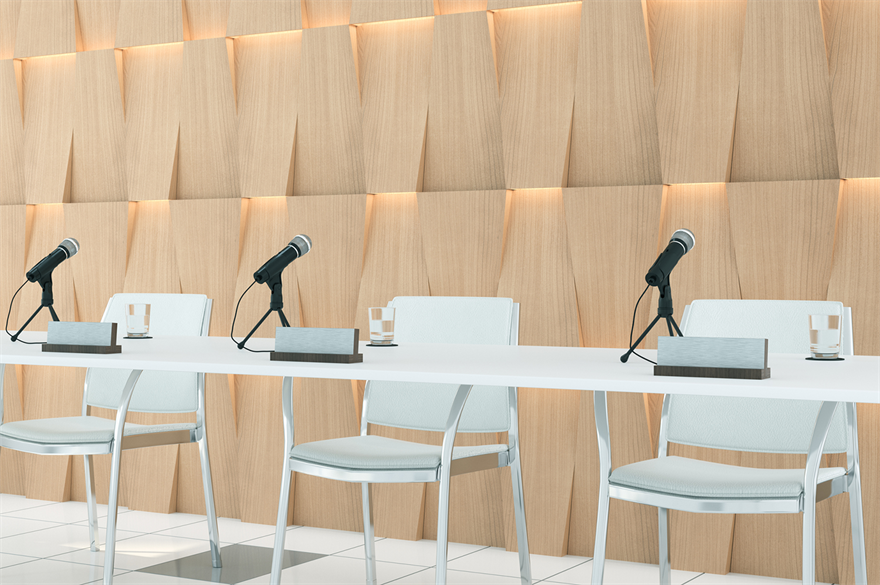 Amy Kean is the co-founder of a new charter for diversity and inclusion in conferences and events (DICE). She currently works in advertising but used to be an event professional and organises events in her current role. 
The DICE charter was created partly in response to having to repeatedly call out big events and companies for having all-male panels or 'manels' as Amy calls them.
C&IT wanted to find out a bit more about the charter and what else inspired it...      
What's your own experience of diversity at events?
In the last three months I have called out so many events for having all-male speaker lineups. It's getting boring now, it must look to other people like it's all I talk about and I'm always angry. But the situation won't change unless you do something about it.
There's been a few instances in the past 12 months where either I get asked to speak at the last minute, like a week before the conference, when the organisers realise they've got some all male panels and it's going to look bad. Which means I often get asked to speak on subjects I have no expertise in. 
Or I'll get asked to do a conference in a decent amount of time but I'll see the lineup and notice there's not a great deal of balance. I'll tell the event organiser and they'll say oh it's done now. We asked loads of women and they all said no. That's quite a regular excuse.
Do you think it's more difficult to get female speakers at events?
I used to work in events and I still organise some events now in my current job and I totally get it. 
With women, it's not that they always say no, there are just more barriers to them saying yes. They take more convincing. First of all, they want to know why you asked them - that's fair enough, any good event organiser will have done their research. 
Secondly, they need to know that they are the perfect person for it and no one else is more qualified than them. Then they want to know all the logistics and timings. And they want to know if they're getting paid, which is fair enough, I would never organise an event and not pay the speakers.
I hate to generalise, but this has happened enough for it to be a decent generalisation: You ask a man and they say "yes, I'll do it". I don't think there's ever been an instance where a man has said no when I asked them.
Is this partly what led to the creation of the charter for Diversity and Inclusion in Conferences and Events (DICE)? 
I was getting bored with this entire situation - being asked to do panels at the last minute, having to call out all-male panels and people getting annoyed with me when I did. Me and a few industry peers, a couple of journalists, a guy who works at an agency and one who works in healthcare innovation decided we'd all rather talk about something else for a change. So we came up with the DICE charter.
What we decided to do was something based on the 2010 Equality Act and all the relevant UK statistics on diversity. 
So we created a ten-point charter which events organisers can look at to help make their events fully inclusive, or at least try. It's not the official authority on the matter and we're not the diversity police. 
What does it cover?
There are a few points related to the lineup and a few related to the content, eg are you being inclusive of the LGBTQ+ communities, are your case studies inclusive? Also the marketing - is your website accessible for people with disabilities?
If you're using slides, can they be read by everyone? Are you making some of your tickets available to people who might not otherwise be able to attend for financial reasons? 
The plan is that event organisers submit their agenda and they get a percentage score based on how much of the charter they have covered. It's impossible for everybody to be perfect, so anything over 60% will be classed as 'recommended'. 
Have there been any challenges, such as the inevitable questions of tokenism? 
We created the charter and had a consultancy period of three weeks where we sent it to loads of diversity groups. The biggest piece of feedback we got from all of them was make sure you avoid tokenism. So what are doing to counteract that is your score is based on the event as a whole - all of the lineup, all of the content and all of the marketing.
Our thinking is, if you do it holistically it's really hard to be tokenistic. 
In six months, we'll look at the charter again and the events that have been submitted and we'll see what's happened. Hopefully that's going to counteract that risk. 
But if you're part of a minority community and you don't see yourself on stage, how the hell are you supposed to think you belong in that industry or will be listened to? 

For more features and breaking news sign up to C&IT Magazine's daily Newstracker.
Have you registered with us yet?
Register now to enjoy more articles
and free email bulletins.
Register now
Already registered?
Sign in