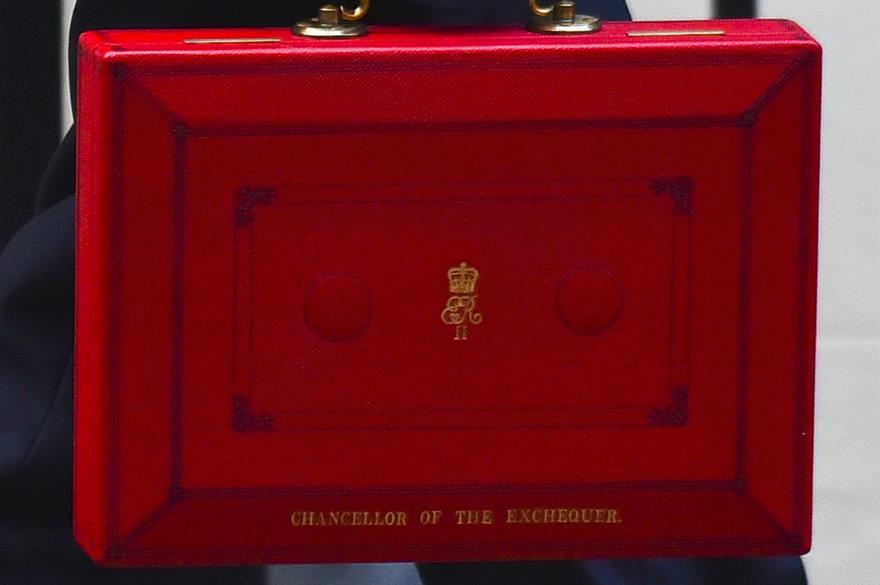 A travel trade association that represents more than 400 tourism businesses called on the government for financial help for the hospitality industry, to mitigate the impact of Covid-19.
It is expected that the Chancellor will outline measures to help businesses deal with the impact, such as bridged financing and delayed payments.
UKinbound was among those who have written to the Department for Digital, Culture, Media and Sport (DCMS) secretary of state Oliver Dowden MP and tourism minister Nigel Huddleston MP.
The association called for the government to:
Pause business rates for a minimum of three months and any quarantined area to have business rates abolished for the period of non-trading
Offer payment delay on taxes such as VAT and PAYE to ease cash flow
Make available low or interest-free loans to cover trade disruption

Joss Croft, CEO of UKinbound said: "This is a very stressful and worrying time for the UK tourism industry and travel and tourism worldwide.

"A lot of our members have been massively impacted by Covid-19 and the real worry is that businesses could go under if this situation continues, as there are minimal bookings for the normally busy spring and summer months.
"We are hoping that the government will do the right thing in the Budget and provide financial support for businesses that are currently struggling with cash flow and business payments, to tide them over until this crisis has abated.  
 
"We also continue to urge our members to be as lenient as possible with each other with regards to their cancellation policies, as we know that in the coming months there will be a huge pent up demand for travel to the UK."
One event agency CEO told C&IT that the industry faces 'fundamental changes' over Covid-19 outbreak, with freelancers particularly affected.
Lex Butler, chair of the events and hospitality association HBAA, has also asked the Chancellor to provide financial support to encourage people to build careers in the hospitality and events industry so that the UK can maintain its reputation.
 
"The industry needs new talent more than ever. Following the Government's post-Brexit immigration plans, the shortfall of skilled staff is likely to increase still further in 2021. 
 
"This comes at a time when the industry is under financial pressure as a consequence of cancellations linked to coronavirus, while major venues may need to recruit more staff as a result of the introduction of Martyn's law.
 
"This is a major industry that contributes substantially to the British economy. We're working hard to recruit more UK-based talent to build careers in this sector but we'll not be able to replace all the migrant workers by the time the regulations come into place.
 
"Financial incentives and support are vital to attract people of all ages into this sector and to train them. It's now urgent."
Owners of venues, hotels, restaurants, bars and night clubs have also called for emergency assistance as customers cancel bookings as a precaution against contracting coronavirus.
Restaurants and bars in London recently reported sales were down 7%, according to trade body UK Hospitality.
"There has been a significant drop in casual trade and footfall in city centres," said Kate Nicholls, chief executive of UK Hospitality.
Bookings for hotels and big events were down by 50% which was likely to affect the normally busy Easter holiday period, she said.
Tom Sutton-Roberts, general manager of the Troxy events space in east London, told the Guardian that the venue had been contacted by a number of events organisers about potential cancellations.
There was also a drop-off of more than 30% in attendance at two club nights most recently.
"This is a pivotal moment for the music and events industry," he told the newspaper.
"The current approach of the government and the media coverage of the virus in the UK is having a disproportionate influence on the behaviour of consumers," he said.
The calls come as a survey by C&IT's sister publication, People Management, revealed the impact of coronavirus in a poll of HR leaders.
Covid-19 in the Middle East
Meanwhile, GulfTalent has published a study on the impact of the Coronavirus outbreak on business and employment in the Gulf region.
It found that: 
35% of Gulf companies are planning to have employees work from home to combat the Coronavirus threat
Admin and HR professionals are most likely to be asked to work remotely
Firms in hospitality, aviation and logistics are planning redundancies and unpaid leave, due to the fall in demand
The study was based on responses from 1,600 company executives, managers and human resource professionals based in UAE, Saudi Arabia, Qatar, Kuwait, Bahrain and Oman.
Worried about how coronavirus might affect you and the events you're involved in? Join the C&IT Breakfast Briefing on 22 April.
For more features and breaking news sign up to C&IT Magazine's daily Newstracker. 
Have you registered with us yet?
Register now to enjoy more articles
and free email bulletins.
Register now
Already registered?
Sign in