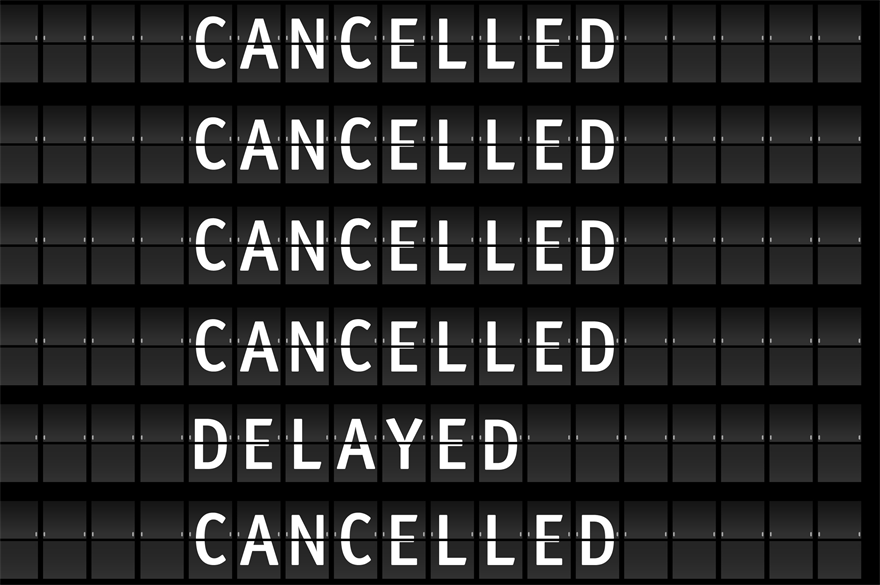 The events industry is facing "fundamental changes" to the way it operates as agencies reel from the unprecedented impact of the coronavirus outbreak.
With continued uncertainty dominating the business agenda for travel, event agencies and the wider MICE industry, many leaders are looking to what the future holds.
Speaking to C&IT, Strata Creative Communications CEO Simon Hambley said it was obvious that the industry was being hit hard by the crisis, especially in cases where corporate travel bans are in place and delegates can not travel.
"We are experiencing three different scenarios," Hambley said.
"Cancellations, deferment and implementing alternatives. Cancellations are pretty self-explanatory and our role has been to work with clients to manage the orderly wind-down of projects. It's at times like this having formal contracts in place become business-critical to protect all concerned.
"We have had a number of projects, large and small, deferred to the last four months of the year. This is better than projects cancelling but likely to mean a very concentrated amount of work to deliver in a very short period of time.
"In terms of alternatives, we've already implemented a number of 'virtual' conferences at very short notice as alternatives to cancelled projects. A challenge and an opportunity."
Hambley added to concerns about how freelancers, who make up a large portion of the agile network of workers in the industry, would fare.
"We are all hoping that the effects of coronavirus are short-lived," he said.
"However, this is going to have huge repercussions on our industry. The freelance community will be particularly affected. I can also see this leading to fundamental changes in some agencies and further consolidation.
"There is some positive news coming from China that things are starting to return to normal. Let's hope it is short-lived."
Global impact
Over the weekend, the FTSE 100 index fell 8.5% because of fears of a global recession caused by the coronavirus outbreak.
And an updated report from risk intelligence company Riskline confirmed that the "travel and hospitality industry has been particularly hit." 
"The COVID-19 coronavirus outbreak has impacted global travel tremendously since early February," said its latest report.
"Inbound and outbound travel to China – one of the largest travel and tourism markets in the world – remains at a stand-still.
"In addition, airline companies and hotels have incurred heavy financial losses as tens of thousands of flights and hotel bookings have been cancelled across the world as the outbreak worsened, with Europe, the Middle East and Asia-Pacific being the most impacted."
The International Air Transport Association (IATA) estimated that airlines alone could incur total losses as high as $113 billion in revenue this year due to the outbreak.
In line with flight and hotel bookings, hundreds of business meetings, conferences and events have also been either cancelled or postponed, as governments across the world started banning large public events.
Among these cancelled/postponed events include trade shows such as ITB Berlin, sporting events including the Chinese Grand Prix and even World Bank and IMF meetings, as well as various concerts and festivals.
Given the severity of the outbreak, there are also serious considerations to cancel the upcoming Tokyo Olympics in July.
Implications for the MICE industry
A survey released by the Global Business Travel Association (GBTA) in late February estimated that the business travel industry is projected to lose up to $46.6 billion per month due to these cancellations."
Alan White, business development manager for The Translation People noted that as the coronavirus continues to spread internationally, businesses across the UK and around the world were "stepping up measures" to protect their workforce, clients and suppliers from contracting and transmitting the infection, ranging from working from home to cancelling all unnecessary business travel.
"Additionally, events and conferences all around the world are being cancelled to reduce the need for travel and to try and contain the virus as much as possible," said White.
"This is a major issue for many global businesses who rely on such events to find out about the latest research and developments, maintain business relationships and generate revenue."
"The sudden reduction in business travel because of Coronavirus has shaken up the business world, from the stock market plummeting to it hitting business' sales," he added 
Google recently cancelled in-person attendance for Google IO, due to the coronavirus, while Facebook cancelled its F8 developer conference.
Eran Ben-Shushan, Co-Founder and CEO of Bizzabo said: "Globally, the coronavirus is having an effect on travel, which directly impacts live events. Events in Asia, of course, are the most affected but it's troubling to see the impact that this is having on events worldwide.
"The cancelling of live events will hurt the travel and hospitality industry, and harm local businesses. We could see the impact linger well into the year."
James Bishop, senior director of global demand partnerships at tech company SiteMinder said: "There is no question that the rising threat of the coronavirus is having drastic repercussions around the world."
"In any significant period of emergency or uncertainty, the tourism industry will always be heavily impacted, whether it be SARS in 2003, the global financial crisis in 2007-8, last year's unrest in Hong Kong, or the recent bushfires that wreaked havoc in Australia.
Bank of England governor Mark Carney has warned that coronavirus could produce a "large" but "ultimately temporary" shock to the economy.
"It is beyond the containment phase," Mr Carney told the Commons Treasury Committee, before adding the economic effects could last up to six months.
Meanwhile, as the UK government announced its planning, it said up to a fifth of the workforce may be off sick during the peak of a coronavirus epidemic in the UK.
Police may need to focus on only responding to the most serious crimes and the military could also provide support to emergency services if needed.
Cancellations and postponements
Other events that have been cancelled, postponed or changed to online digital on events include:
Mobile World Congress, Barcelona, 24-27 February

American Physical Society meeting, Denver, 2-6 March

Trans-Pacific Merchants, Long Beach, 1-4 March

Natural Products Expo West, Anaheim, 3-7 March

Geneva International Motor Show, Geneva, Switzerland, 5-15 March

Facebook Global Marketing Summit, San Francisco, 9-12 March

CERAWeek, Houston, 9-13 March

Games Developers Conference San Francisco, 16-20 March

Livre Paris book fair, Paris, 20-23 March 

Nvidia GPU Technology Conference, San Jose, 22-26 March 

Bologna Children's Book Fair, Bologna, Italy, 30 March - 2 April (rescheduled)

Google Cloud Next 20, San Francisco, 6-8 April

Facebook's San Jose, 5-6 May

South by Southwest, Texas, 13-22 March

London Book Fair, 10-12 March
Sick pay for freelancers
Last week, UK trade unions also issued a warning about the lack of sick pay for gig economy workers.
Freelance and self-employed workers – a mainstay of the MICE industry face stark options if they are hit by the virus.
Sue Harris, GMB legal director, added: "For workers, or the self-employed, making a claim for universal credit is laborious and lengthy.
If the government is serious about containing the virus it has to take steps to make sure people are able to self-isolate without the added concern of how they will pay their bills."
For more features and breaking news sign up to C&IT Magazine's daily Newstracker. 
Have you registered with us yet?
Register now to enjoy more articles
and free email bulletins.
Register now
Already registered?
Sign in