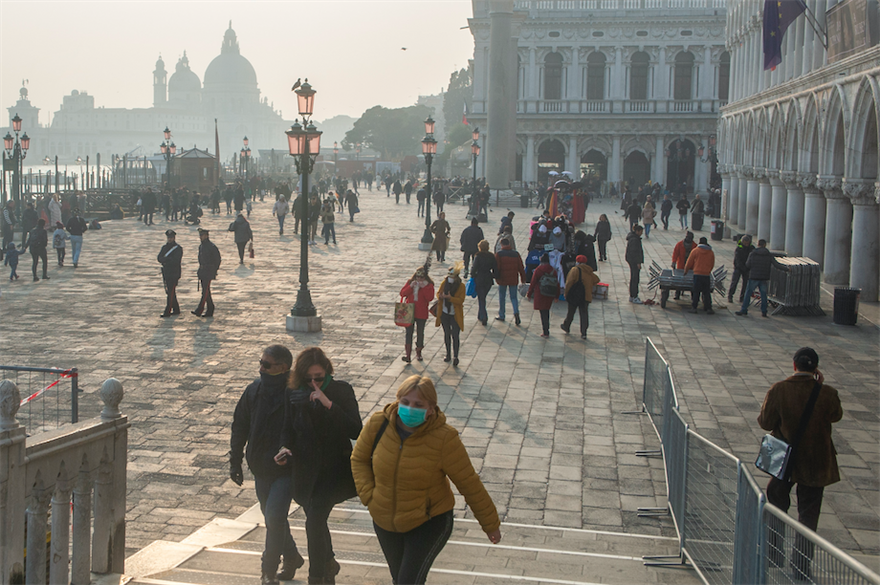 A standard insurance policy will not cover an event loss of income or revenue due to coronavirus, according to Romero Insurance.
The advice comes following a string of cancellations of large-scale events over the coronavirus outbreak.
Now, planners want to know whether they will have to pay out huge costs to refund tickets and fulfil contractual obligations with suppliers.  
The insurance company says that some policies may have a "Notifiable or Communicable Disease" extension which extends cover to apply to instances of Notifiable Human Infectious or Contagious Disease. 
But in the UK, except Scotland, coronavirus is not currently classed as a notifiable disease, so any business losses caused by the virus will not be covered in insurance policies.
If coronavirus is classified as a notifiable disease, policyholders with the appropriate extension may be eligible for insurance cover.
"Scotland has just made coronavirus a notifiable disease, and I don't think we'll [the rest of the UK] be far behind," says Victoria Romero-Trigo, director at Romero Insurance. 
But she warns: "Even if you have the right cover for a notifiable disease and your event has been cancelled due to coronavirus, claims are only covered from the day it becomes notifiable. So if you cancel event now and becomes notifiable next week you will have lost that money as claims can not be made retrospectively."
Some policies will specifically exclude coronavirus as it is now a 'pre-existing circumstance' – so event planners are advised to check their policy wording and speak with their insurer.
And some planners may be able to make a Business Interruption claim if their premises are closed or evacuated and they are denied access to their business, but again the wording of each policy will vary.
So are there any ways to recover costs of event cancellations as a direct result of coronavirus? 
"Not that I'm aware of," says Romero-Trigo. "Some people might have a personal or household policy for things like travel costs, but for events, I can't see any other policy covering it.
"We have been looking at policies born out of the last SARS virus outbreak, which are available in places such as China. They are very expensive and if you're an event planner looking at buying event insurance they would not really be in the budget. 
"With these policies, you would buy a limit, such as £25,000 or £50,000 so if the event is cancelled due to a notifiable disease they would pay out a set amount once. The policy wouldn't respond again if you have another issue later down the line. It's not a traditional cover, and it's really expensive."
So what can event planners do to protect against issues like this now and in the future? 
"Make sure you have good wording in your policies, and that the wording is wide enough to cover things like this happening," says Romero-Trigo. 
"For example, if you list the diseases that should be covered and the disease that cancels your event isn't in that list, you won't be covered. But if you specify "notifiable diseases" without listing them that is a wider cover. Where it becomes restricted is where you start to put in more detail, as opposed to leaving it wider."
Romero-Trigo stresses that until coronavirus becomes a notifiable disease, planners "don't really have anywhere to go". But as soon as it is notifiable they have more of a chance of getting something back. 
"If you're in Scotland and have a policy that might payout you will still have to check the wording. It's not very clear at the moment and it won't be clear until we start to see specific cases and claims coming through and insurers dealing with them. Until then, nobody really knows what is going to happen," she adds.  
Have you registered with us yet?
Register now to enjoy more articles
and free email bulletins.
Register now
Already registered?
Sign in