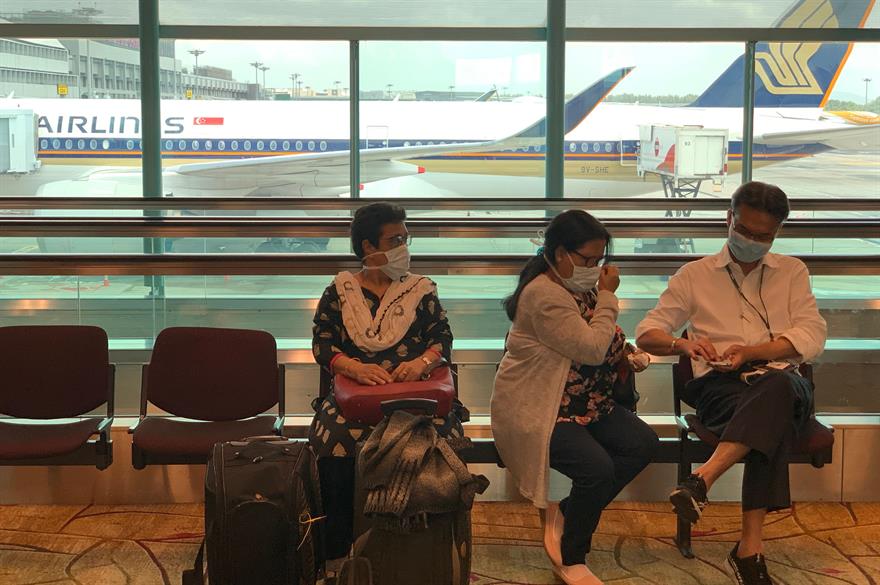 A global agency has told C&IT that it has had to change destinations, postpone and defer events until next year, echoing steps across the industry with a "wait and see" approach to the coronavirus outbreak.
It comes as the news broke that the inaugural edition of IBTM Asia Pacific in Singapore has been postponed to 13-14 April 2021.
On Monday, agencies spoke out amid warnings from a risk intelligence company that the official response to the coronavirus may have come "too late".
Some agencies reported that they had received an early warning from high profile brands that they were pulling out of the Mobile World Congress before it was cancelled.
Now, CWT's global VP, commercial Ian Cummings has spoken out on the impact of the outbreak in the events industry.
"Safety and security come above all other event requirements, and for a global issue such as this, a one sized MICE policy does not fit all," Cummings said.
"Like all responsible businesses in our industry, we remain calm and measured - considering all factors, destinations and risk and taking regular advice from our long term partners such as International SOS."
When asked what he thought the knock-on effect to the industry would be, Cummings said: "We have obviously seen cancellations of attendance at major events such as MWC and we have seen concern or postponement of pre-booked industry events in numerous parts of Asia.
"I have faith in our industry to proceed with professionalism and care because the safety and security of all our customers and their attendees is paramount.
Mobile World Congress in Barcelona was cancelled.
"No doubt this will have an impact on our sector, however, for now, the most important consideration must be all our customer attendees to recent or current events."
Cummings confirmed that the outbreak had hit global travel plans "most acutely" in the APAC region.
"We all need to exercise caution, listen to the travel advisory professionals and take heed of the advice given to us by health organisations about how we all behave to minimise the risk of potential spread," he said.
"We have adjusted destinations, postponed to "wait and see" and witnessed some deferrals until at least next year.
"Organisations need to seek professional advice such as International SOS, take all precautions they can to prevent putting travellers in harm's way, but ultimately take their decisions on what's right for their business and teams."
He added that the whole of the travel and events industry was "looking for positive news" that the outbreak was beginning to slow and disappear.
Kurt Miller, George P. Johnson (GPJ) senior vice president of strategy & planning, told C&IT earlier this week that he had received an early warning that brands had started pulling out of the Mobile World Congress.
When asked for his overall perspective on the outbreak, Miller said GPJ had issued a client advisory on the implications of events and experiences and was communicating daily with clients, suppliers and event organisers.
Meanwhile, Singapore's Changi Airport has stepped up precautionary measures to keep the airport "safe for airport staff, passengers and visitors".
The steps will see an increase in the number of hand sanitisers at check-in rows, departure and arrival immigration areas, staff entrances, retail and dining outlets, gate hold rooms and other high-traffic locations.
The new measures will also include temperature screening of passengers and staff, as well as a ramping up of cleaning and disinfecting in high contact areas with "ozone-infused" water.
The Singapore Tourism Board said that it expects visitor arrivals this year to fall by about 25%-30% as a result of the outbreak.
Just this week it was announced that passengers that were stranded on the quarantined Diamond Princess cruise ship in Japan for more than two weeks have been allowed to disembark.
Some 74 British nationals on the ship, which was quarantined on 3 February after coronavirus was found onboard. UK government officials have said they aim to fly the Brits back "later this week".
On Monday, officials in China said that the National People's Congress in March may be postponed.
The event is one of the biggest political meetings of the year when the standing committee for the National People's Congress gathers with around 3,000 delegates.
QEII Conference Centre
Last week, officials had to contact hundreds of attendees at the UK Bus Summit at the QEII Conference Centre in London after one person was diagnosed with coronavirus.
And the cancellation of MWC in Barcelona came as one senior agency planner said brands took action after consulting chief medical officers.
Venues and Events international limited commercial and marketing director Josephine Bradley said that an awareness of government guidelines is important to gain some perspective.
Bradley said: "…they recommend simple, common-sense steps that I'm sure most of us would apply to our events anyway.
"We haven't yet seen any major impacts on our events because of the outbreak - we have had one merchandise order delayed as the factory has been affected, but we have not had to alter any existing travel plans."
For more features and breaking news sign up to C&IT Magazine's daily Newstracker. 
Have you registered with us yet?
Register now to enjoy more articles
and free email bulletins.
Register now
Already registered?
Sign in