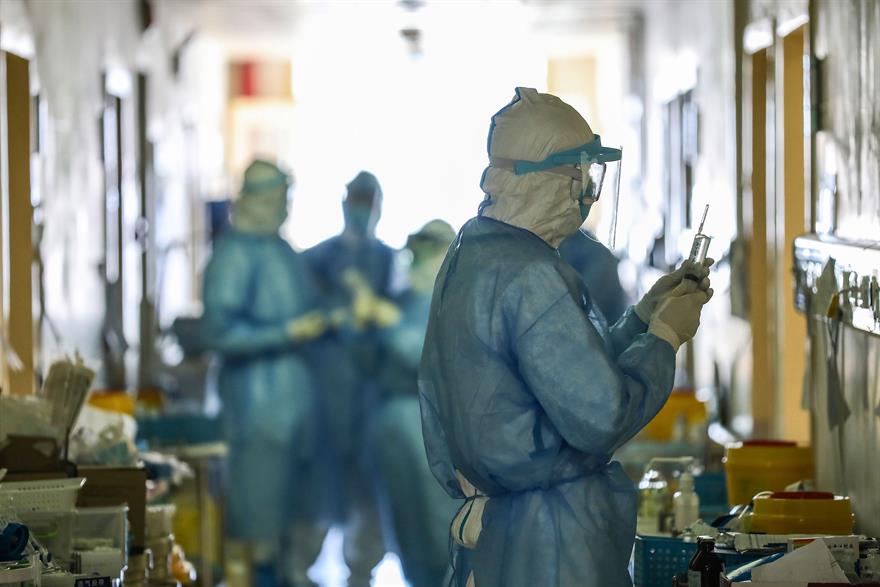 Top agencies have spoken to C&IT to reveal how they have been planning for the impact of the coronavirus on travel and the events industry.
Only today, officials in China said that the National People's Congress in March may be postponed.
The event is one of the biggest political meetings of the year when the standing committee for the National People's Congress gathers with around 3,000 delegates.
Chinese officials say they may have to postpone the meeting to give top priority to people's lives, safety and health, according to the official Xinhua News Agency.
On Friday, officials had to contact hundreds of attendees at the UK Bus Summit at the QEII Conference Centre in London after one person was diagnosed with coronavirus.
Two Labour MPs who were also at the conference said they were feeling fine, but cancelled public engagements until 20 February.
MWC Barcelona
Just last week, C&IT reported on the cancellation of MWC in Barcelona as one senior agency planner said brands took action after consulting chief medical officers.

Speaking to C&IT, Kurt Miller, George P. Johnson (GPJ) senior vice president of strategy & planning, had already warned about brands pulling out of the congress.
Mobile World Congress in Barcelona was cancelled.
When asked for his overall perspective on the outbreak, Miller said GPJ had issued a client advisory on the implications of events and experiences and is communicating daily with clients, suppliers and event organisers.
"We're definitely looking at the outbreak in as balanced a way as possible - certainly not taking it lightly, and carefully considering the cost and business implications of limited participation, postponement or cancellation of events as a result," Miller said.
He added that some brands were asking for a "scoping of digital and virtual event extensions of their scheduled physical events" in the likelihood of having to reduce, postpone or cancel the face-to-face component.
GPJ is now recommending "effective solutions for these requests", as well as looking ahead at investments across the calendar.
"For now, we are examining the implications of changing certain events with digital replacements or augmentations, and we have participated in some of the actions I've described before with regard to Mobile World Congress," Miller added.
Charlie Hepburn, director, Be Vivid was also among agencies leaders to express concerns over the outbreak.
"We are still at the beginning of this – I heard someone say that this will be a marathon and not a sprint. It will be interesting to see how things develop over the coming weeks.
"Although worrying, we have to keep a perspective on things by keeping abreast of the news coming from the official channels that can be trusted such as the World Health Organisation."
Asked for his view on the knock-on effect to the industry will be, Hepburn added: "Clients are concerned and have to consider the risks - just look at those who have pulled out of the World Congress. We all have a duty of care to ourselves, clients, guests, delegates and ultimately the planet.
"Inevitably travel plans have been affected and will continue to be so until a clearer picture emerges."
A risk intelligence company has continued to warn against travel in the APAC region adding that the response to the outbreak may have come "too late".
Emanuele Scansani, Riskline's Operations Manager - Eurasia said told C&IT: "As evidence mounts that local authorities responded too late to the outbreak and the central government took action against them, our advice remains to defer non-essential travel to China until further notice."
Companies should expect current disruptions to travel, supply chains and business continuity to last for weeks - rather than days - and make contingency plans for it, Scansani added.
Travellers on essential travel should closely monitor the latest directives from consular and health authorities and verify their insurance coverage carefully before departure, Riskline said.
Travellers already on-site should liaise with their consular authorities, reduce the length of their stay to a minimum, and make contingency plans for evacuation.
Meanwhile, the Singapore Tourism Board (STB) has warned that the Coronavirus has had a significant impact on visitor arrivals, especially from China.
"Visitor arrivals from STB's other key source markets are also expected to fall due to lower travel confidence globally," it said in a statement.
"Based on the current situation, the STB expects visitor arrivals this year to fall by about 25%-30%."
For more features and breaking news sign up to C&IT Magazine's daily Newstracker.
Have you registered with us yet?
Register now to enjoy more articles
and free email bulletins.
Register now
Already registered?
Sign in