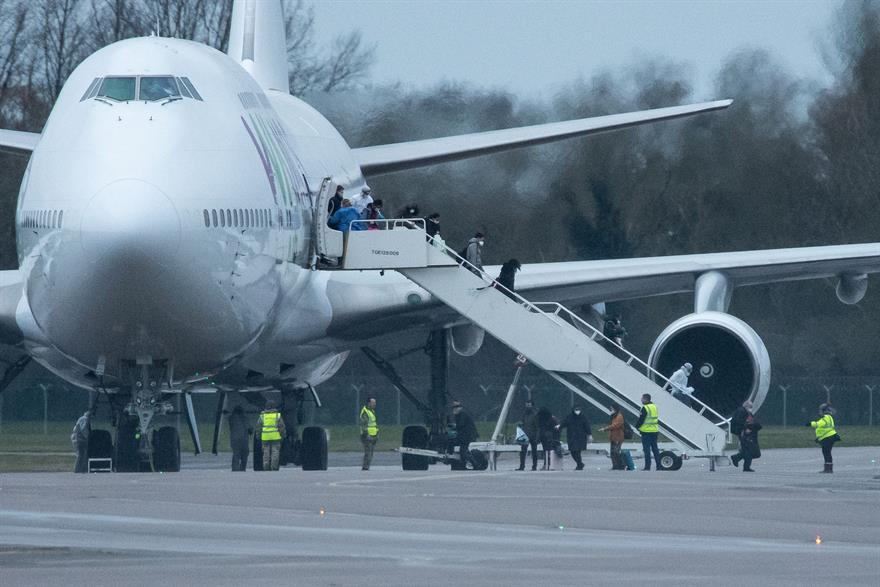 Kents Hill Park hotel and conference centre in Milton Keynes, Buckinghamshire has been taken over and is now being run by health workers, Milton Keynes University Hospital Trust has confirmed.
Around 150 British Citizens were flown from Wuhan City in China, the epicentre of the current outbreak of Novel Coronavirus, on Sunday 9 February.
Officials at Milton Keynes University Hospital Trust told C&IT that it is now running all operations at the facility. 
"The presence of this group in Milton Keynes does not present any risk to local people," a hospital statement said.
The facility is being used to house the passengers, where they will remain at the site in isolation for 14 days.
It is the second facility of this type that has been set up in the UK following a successful repatriation to Arrowe Park Hospital in the Wirral last month.
The trust said that staff working at the facility are wearing protective equipment at all times. 
Kents Hill Park was chosen because it offers "appropriate accommodation and other facilities" for those coming back from Wuhan while they stay in Milton Keynes.
The news comes as UK declared the Corn outbreak was 'serious threat' to health as the number of cases in the UK rose to eight.
Threat to public health
The health secretary, Matt Hancock, said: "The incidence or transmission of novel coronavirus constitutes a serious and imminent threat to public health."
A risk intelligence company has also restated earlier warnings against all travel to China, upgrading the status of the outbreak as potentially "catastrophic" with concerns raised over disruption to travel.
"Our advice stays in relation to travelling to China - don't travel to, unless absolutely necessary," Emanuele Scansani, Riskline's operations manager said.
"There has been no improvement while the outbreak has spread to other Asian countries outside of China (particularly Japan, Singapore and Hong Kong) - though the bulk of deaths remain in China. Travel disruptions have become unprecedented and the impact is almost catastrophic, with more cancellations and border restrictions that will be adopted by other countries across the world."
Riskline stressed that while the number of infections and fatalities grow, the mortality rate for coronavirus at around 2% is in fact significantly lower than that of severe acute respiratory syndrome (SARS) at approximately 10% or the Middle East respiratory syndrome (MERS) at 37%
"On the other hand, there's no vaccine no treatment and if the virus changes - research for a vaccine will also be wasted.
"From a practical point of view, if essential business travel is necessary, make sure you have insurance coverage, liaise with consular authorities, adopt standard medical precautions and keep the trip as short as possible, minimising exposure to outdoor areas and contact with people."
The news comes as the number of cases in the UK rose to eight. Three men and one woman have been transferred from Brighton to London over the weekend for specialist care.
Flight cancellations
Meanwhile, Virgin Atlantic has extended its suspension of the Heathrow-Shanghai flight route until 28 March.
BA has also suspended all flights to and from Beijing and Shanghai until 29 February.
United Airlines has cancelled all flights to and from Hong Kong until 20 February following a continued "drop in demand".
The UK Foreign Office has advised against all but essential travel to mainland China, and said those who can leave the country should do so.
For more features and breaking news sign up to C&IT Magazine's daily Newstracker.
Have you registered with us yet?
Register now to enjoy more articles
and free email bulletins.
Register now
Already registered?
Sign in