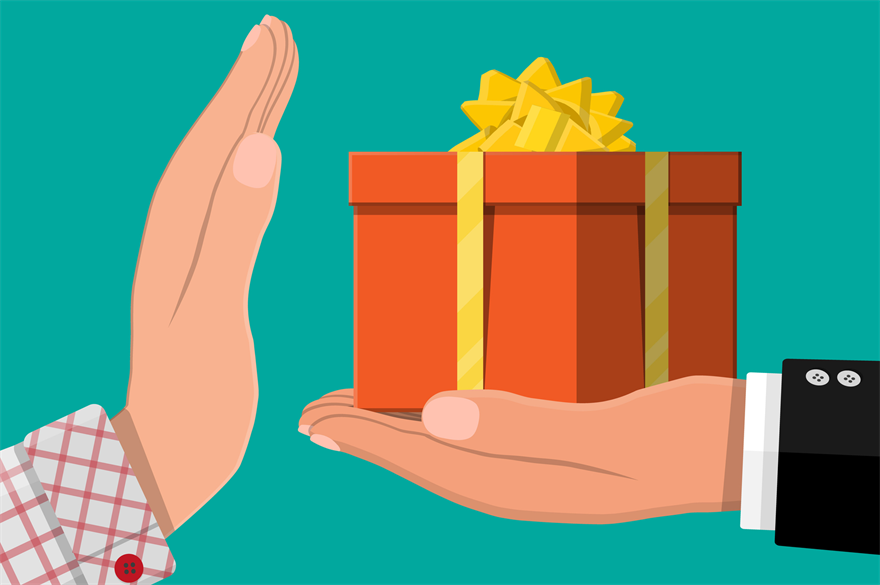 I don't know about you, but if I go to a conference or on a FAM trip and am bombarded with free giveaways my heart sinks. Apart from a cool pair of teacups I once got from Copenhagen, there are very few freebies I have ever had much use for.
On the whole, the industry has got better at not handing out endless disposable novelties, even in just the two-and-a-half years I've been writing for C&IT. But I was surprised to hear at our Corporate Forum that for event planners in the USA, the goodie bags are still very much required. 
One planner joked that she'd be shot if there weren't 'swag bags' at her US events and that it could seriously affect the numbers of people who come next time. That surprised me, but look at the Oscars.
The internationally televised film awards ceremony is known for its super exclusive and incredibly valuable (around $100,000 in 2019) goodie bags. And, you could argue, if one of the most prestigious events in the world is doing goodie bags, why shouldn't everyone else?
Such events lead by example, as highlighted by the ridiculous fuss over the vegan menu for attendees at the Golden Globes. (Although certain elements of the media do love to generate a bit of vegan faux-outrage – just look at the coverage of Greggs' vegan sausage roll.)
However, the goodie bags given out to Clooney, Streep and co at the Oscars are filled with Rolex watches, high-end cosmetics and fashionable accessories. All things you would assume are going to be used by the recipient, or at the very least given to someone who will use them. 
The same can't be said for a bag of flimsy plastic tat covered in corporate branding or the logo of the event. Most of it will probably end up becoming landfill. 
I've been on hotel inspections with event planners where we've been given multiple brochures and handouts supplying information that is easily available online. I went on one FAM last year where I was given so much bumf about the destination that I had to leave most of it in the waste paper bin of my hotel room.   
Am I really going to use that calendar with tastefully chosen watercolour images of the FAM trip's host country? Seeing as I haven't used a physical calendar since I was 15 (and had an Arsenal one hanging on the back of my bedroom door), probably not.   
To avoid being someone who points out problems without offering solutions, there's an idea I heard recently that really impressed me: giving delegates tickets to cultural events happening in the city around the same time as a conference. It's a gift that also gets delegates out of the hotel and exploring the city, to see something a bit different. And if it doesn't get used, it was probably a digital ticket in the first place or a paper ticket that can be easily recycled.
For more features and breaking news sign up to C&IT Magazine's daily Newstracker.
Have you registered with us yet?
Register now to enjoy more articles
and free email bulletins.
Register now
Already registered?
Sign in