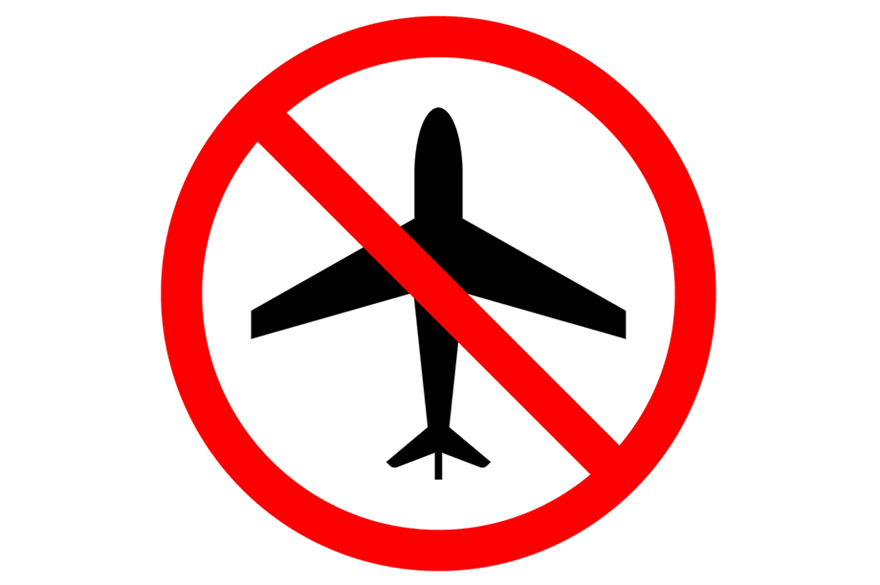 Next time your meticulously planned convention threatens to go awry at the last minute, be thankful you don't work in Abkhazia. An event planner in this self-declared sovereign state in the South Caucasus, looking to arrange a conference abroad, has eight largely uninspiring choices: Russia; three quasi-Russian enclaves (Transnistria, South Ossetia and Artsakh), Nauru, Nicaragua, Venezuela and Syria.
The diplomatic status of Abkhazia is so fragile that its citizens aren't allowed to travel anywhere else. "We tend to think of the weaponisation of travel as something new. It isn't," says Lyn Hughes, founder and editor-in-chief of travel magazine Wanderlust.
"In 8AD, the Roman emperor Augustus banished Ovid to the Romanian port of Constanta, which the poet described as the 'last outback at the world's end'. In the 1630s, Japan introduced 'Sakoku', banning most foreign travellers for 220 years. In the past 60 years, we have seen the boycott of South Africa's apartheid regime, the Berlin Wall and America's ban on travel to Cuba."
Above: Sanctions on South Africa were lifted when apartheid ended in 1994. Tourism now accounts for 10.3% of jobs
Donald Trump's Executive Order 13780, which bans anyone from Libya, North Korea, Syria and Yemen entering the US – and restricts travel from Iran, Somalia and Venezuela – is one of the most sensational instances of the weaponisation of travel. (Since the time of writing this article, it has been extended to include Nigeria, Eritrea, Tanzania, Kyrgyzstan, Sudan and Myanmar)
Yet, as Don Welsh, president and CEO of industry body Destinations International, says, this tactic is used across America.
"As of now, California has banned state-funded and state sponsored travel to 11 states – Alabama, Iowa, Kansas, Kentucky, Mississippi, North Carolina, Oklahoma, South Carolina, South Dakota, Tennessee and Texas – because the legislature doesn't want to finance discrimination against lesbian, gay, bisexual and transgender people or disapproves of anti-abortion laws," he says.
Connecticut, Minnesota, New York, Vermont and Washington have also banned all non-essential travel to North Carolina.
"What prompted this was 2016's House Bill 2 (HB2) in North Carolina [requiring toilets to be used by people based on the gender listed on their birth certificate]. That led to cancellations of meetings, sporting events and festivals," says Welsh.
"In essence, legislators [in other states] used that bill directly to hurt the industry." As yet, no banned state has retaliated against California, but the possibility of an "economic civil war" remains.
"Politicians appreciate how important travel and tourism are to the GDP of destinations," says Hughes, "and see these bans as the ultimate political weapon."
Indiana's experience shows how badly – and rapidly – local economies can be damaged by such controversies. The Religious Freedom Restoration Act (2015), which critics alleged would allow business owners to discriminate against LGBT people, was only on the statute books for a week before the then Governor Mike Pence, under pressure from other states and local employers, drafted a new anti-discrimination law.
By then, the furore had cost Indianapolis 12 conventions and £48m ($60m) in expected revenue. As Chris Gahl, Vice President of Marketing and Communications at Visit Indy, the convention and visitor bureau, said: "In all 12 cases, it was feared that if they booked Indianapolis they were unsure they could increase delegate attendance because of the perception that Indy was no longer welcoming."
As California has 400,000 staff on its state payroll, its policies are often enough to persuade US planners to move events to avoid uncertainty and ensure speakers and delegates can attend.
Above: US citizens protest the travel ban of visitors from Yemen, Syria and Iran outside the Supreme Court in Washington
Trump is not the only world leader to use travel bans as a blunt foreign policy instrument. China likes to punish neighbouring states with them.
In 2016, 47% of all tourists in South Korea were from mainland China. The next year, as new American missiles arrived near Seongju in South Korea, the Chinese National Tourism Administration barred tour agencies from selling package trips to the country.
By the summer of 2017, the number of Chinese tourists had slumped by two-thirds. Yet China's attempt to thwart cross-strait travel to Taiwan backfired. Despite a 16% drop in tourists from its neighbour, the island state hosted a record-breaking 10.7m visitors from elsewhere in 2016.
Travel bans are more popular with politicians than with travellers. A 2017 survey of 1,000 American travellers by Destination International found that 39% supported boycotts, 40% opposed them and 22% had no opinion.
"The social issues that drive these policies are important," says Welsh, "but, ultimately, we don't believe in boycotts."
He does believe in negotiation, engaging with local people and businesses who understand the value of travel and that politicians ought to think about the message such laws are sending: "It's not just about events, it's about how welcoming you seem to tourists and business travellers too."
Celebrity interventions ratchet up the pressure. Earlier this year, pressure by Hollywood star George Clooney prompted the Sultan of Brunei, who effectively controls the Dorchester Hotel group, to amend new laws that made homosexuality a capital offence in Brunei.
With corporate reputation a critical concern, some businesses and associations had cancelled events at the hotel group, fearing their custom could be misconstrued as a tacit endorsement of stoning gay people to death.
Even the royal family – as the Duke and Duchess of Sussex recently discovered – are not safe from criticism. The British media dubbed Harry the "carbon footprince" after he posted on Instagram: "With nearly 7.7 billion people on this Earth, every choice, every footprint, every action makes a difference" and then flew on holiday to Nice in Elton John's private jet. The rock star and the royal couple practice carbon offsetting but that hasn't silenced the cries of 'greenwash'.
Above: Activist Greta Thunberg travelled to New York by boat to give a speech on climate change
Air travel is a conspicuous way to emit carbon and The Guardian argues that aviation accounts for at least 6.3% of the UK's emissions. Such calculations will encourage governments to act.
"I don't think travel will be banned completely," says Hughes, "but I can see it becoming heavily taxed. Last month, I was on a small group trip in Sweden. One of the customers was American and the travel company's owner rang him and asked him to cancel. She didn't want to accept any clients who fly long-haul anymore.
"Reducing the impact of our travel will become more of an issue. Some types of travel may become socially unacceptable and there will also be an emphasis on making fewer trips, and taking trains, which could enjoy a new golden age."
In more than 35 years in the industry, Welsh has never seen as many travel boycotts and bans. Yet he is sanguine about the future, partly because he believes such trends are cyclical, that new innovations – such as biofuels – will reduce the environmental impact of travel but, above all, because he is convinced that the face-to-face meeting is something humanity cannot live without.
"If anything, the weaponisation of travel shows that the face-to-face meeting is more important than ever before," says Welsh.
Have you registered with us yet?
Register now to enjoy more articles
and free email bulletins.
Register now
Already registered?
Sign in