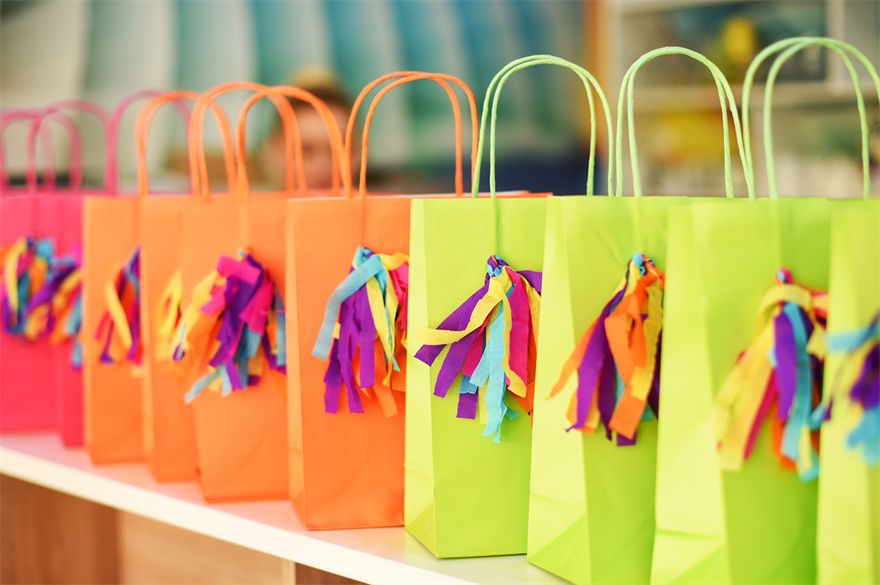 During the C&IT Corporate Forum, which took place at the Savoy from 9-10 January, there was a roundtable discussion entitled 'How to make your conferences more sustainable'.
The roundtable featured corporate event planners who organise events all over the world and face a multitude of challenges when it comes to sustainability. 
There were varying levels of sustainable practice among the different planners' companies and while it was generally agreed that food waste is the scourge of the industry there were plenty of other topics to debate. 
For example, while most planners said that freebies and give-aways at events are old fashioned, unsustainable and something they don't do any more, that's not always the case. 
One planner who organises events in America, said: "If we did an event in the US that didn't have good 'swag bags', people would complain. We spend thousands of dollars on giveaways and you see people going around picking up as much stuff with the branding on it as possible. 
Swag bags at events are still very important and she couldn't do an event there without the expected giveaways, she explained. 
Another planner who also organises events in the US agreed with this, saying: "If we didn't have swag bags at our US events, I'd be shot!" 
"We get a lot of feedback on our swag bags from delegates saying 'oh, I was expecting this or that, I can't believe a certain item wasn't included…' 
"Our swag bag is important to a lot of delegates. But saying that, we have longevity within the bags – things like yoga mats or tote bags that you'll be able to use for years." 
However, one planner described an event they held in a European capital city where delegates were given tickets to a cultural event that was happening in the city in the evening. This allowed delegates to get something for free and get out and see a bit of the city surrounding the hotel or conference centre.
Vegetarian events
"If we did a vegetarian event it would bring our carbon footprint down," said one event planner. "You'd get complaints but if you told delegates beforehand you were having a vegetarian menu to be more environmentally friendly, not many people are going to come back to you and say 'actually, I'd rather be bad for the environment'."
Another option put forward was that you can tell people the CO2 footprint of certain foods at a buffet and let them make the choice for themselves.  
One event planner said that the food choice can be dependent on the type of event you are organising. "If it's a conference that's specifically about environmental issues, delegates might expect a vegetarian menu, but at other types of events delegates might expect a burger." 
Creating less food waste was a priority for all those who took part in the roundtable discussion.
"I tell my team to lower the catering numbers for our events because you always get food left over," said one planner.
This is something venues and clients could work together better on, suggested another: "If a client is honest and says 'these are our numbers but we anticipate around 10-20% dropout,' we can work together to try and be a bit more green and cater for fewer people. It's a mutual effort."
Another suggestion was working together with other events happening at the same venue around the same time as yours. You could share the same catering options and double up on certain food. And if they drop a few attendees and you get more than expected, your event can take the remainder of their food.
Organisations that will collect leftover food, often through an app such as Olio, were also mentioned. It's an option that appears to be growing in popularity in the industry and one event planner said they always ask venues if they work with food collection organisations. 
Corporate event planners take part in one of the roundtable discussions at C&IT's Corporate Forum
Offer alternatives to flying
The conversation moved onto travel and flying, something the industry does a lot, especially in the case of large international conferences.  
"We do give people the option of trains where we can but we don't expect anyone to get the train to somewhere like Vienna because of the time it takes," said one event planner. "However, for a conference somewhere long-haul like Cape Town there's not much you can do other than fly."  
"Maximise the value of a speaker's time at an event, rather than just flying them there to give one presentation or be on one panel. Make sure they have other meetings to attend and add value to their trip," suggested one planner. 
Another said: "You can think about the location you're asking people to travel to. In Europe, a lot of places are accessible by car without needing to fly." 
Another planner added: "The need to fly everywhere is a UK-centric issue because it is an island. If you're based in mainland Europe, USA or Asia, overland options to travel large distances are more common." 
For more features and breaking news sign up to C&IT Magazine's daily News Tracker.
Have you registered with us yet?
Register now to enjoy more articles
and free email bulletins.
Register now
Already registered?
Sign in