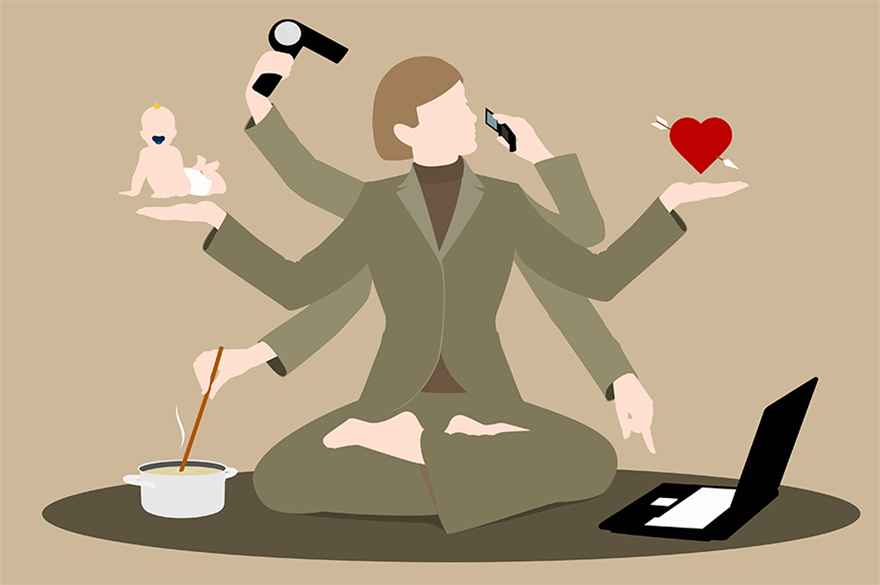 Jessica Cummins was a business development manager at an Australian event agency at the time of publication in the winter issue of C&IT magazine. She has since founded KLIK Consulting.
Over the past decade working in the events industry, I have learned a lot about the struggle to achieve a work-life balance. Ultimately, I don't think we will ever get there, so what we should be working towards is a work-life blend.
I've been surrounded my entire life by strong, driven women who juggled work and family. I was certainly under the illusion that if and when I chose to have children myself, it would have little to no impact on my career.
How wrong I was.
Now, in the thick of work and parenthood with a two-year-old, how my parents and grandparents managed to juggle this is a mystery. 'Having it all' seemed like something I had under control before becoming a parent. Now it sometimes seems impossible.
To make things even harder, the events industry by its very nature is a highly social one, with never-ending networking events, after-hours and social engagements. But there are things you can do to balance children, work, friends and family.
Start by creating an action plan listing what's working and what's not. This will help point you in the right direction, showing what you can change to feel more in control. Creating a social support network at work and at home is equally important.
As human beings, we have evolved to operate in groups. This used to keep us safe from predators, but nowadays we need the connections and networks to keep us safe from our jobs consuming us. That includes relying on others and asking for help.
Let's be honest, delegation is not something that comes naturally to any of us, but if you can delegate out anything in your life – whether its work or personal – to give you more free time for family and friends, then do it! In my own life (and this is pretty basic), I outsource the cleaning of my home once a fortnight to get back an extra couple of hours, and childcare drop-offs for an extra one-and-a-half hours a day.
Just from outsourcing two tasks, I have given myself back so much time.
Being strict with your boundaries is one area I can't stress the importance of enough, particularly if you are self-employed or work part-time.
I constantly used to struggle with this, especially when I was in a role being paid for three days a week, but would end up working five to six-day weeks just to prove I could keep up with my younger colleagues who worked full-time, lived at home and had their meals and chores done for them.
Now I set clear working times with my clients and impose boundaries forcefully on myself. I'm more present when at home, which has had a significant impact on my son's behaviour. He's not having to try and get my attention all the time.
We all have challenges, whether it's early starts, long commutes, a family support network being overseas, a partner who works shifts or caring for sick family members.
But it's often not the obligations that people impose on you – it's the choices you make for yourself which you have control over. 
This article was written by Jessica Cummins. The views expressed in this article do not necessarily represent those of C&IT Magazine.
For more features and breaking news sign up to C&IT Magazine's daily Newstracker here.
Have you registered with us yet?
Register now to enjoy more articles
and free email bulletins.
Register now
Already registered?
Sign in