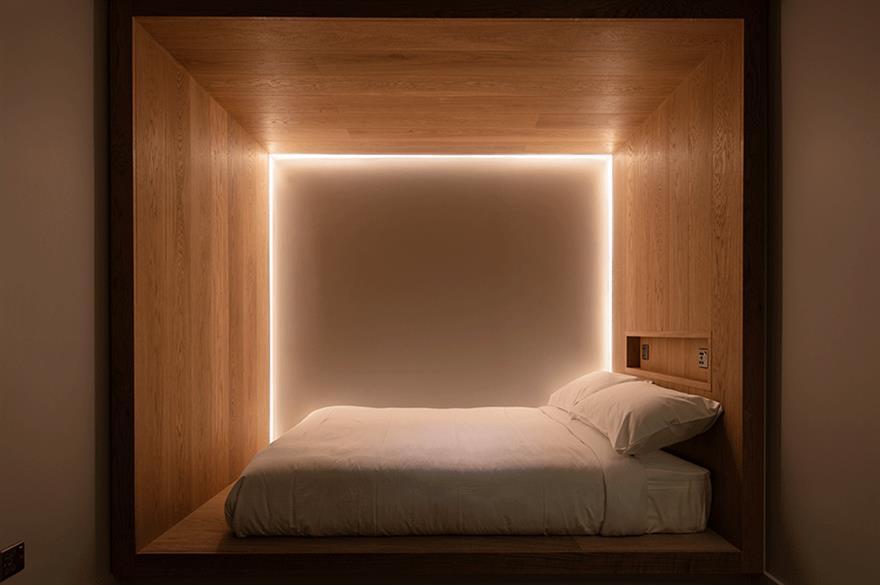 Criterion Hospitality's Trocadero hotel is set to open under the new Zedwell brand in February with 728 rooms. C&IT spoke to Craig McCormack, head of marketing at Criterion Hospitality, about the upcoming Piccadilly hotel, where rest is the top priority.
Could you tell us a bit about the new hotel?
"The hotel has been designed by internationally renowned architects neri&hu to help guests disconnect from the city and unwind. Externally, the building is aged concrete and glass but on the inside Zedwell has earthy tones, sustainable oak and lush green areas.
"There will be a lounge space designed as an 'escape space'. Although it's primarily a destination to unwind, it comfortably doubles up as a great area for meetings and client entertainment.
"And set to open late summer 2020, the Zedwell rooftop space will be one of the biggest in Europe, with capacity for more than 1,000 people and amazing views of the city."
Sleep and wellness are the big focus of the Zedwell brand. Tell us more…
"The UK is currently experiencing a sleep epidemic. According to Russell Foster, professor of sleep and circadian neuroscience at Oxford University, 30% of the problems a GP encounters are linked to sleep.
"Research shows that improved sleep helps people to live longer and brings significant savings for the health service and other public organisations under strain. In all aspects of life we need to focus more on our relationship with rest – especially when we travel."
How does the hotel encourage better rest?
"We've really focused on the design of each and every guest room. We call them cocoons and they've been crafted with sleep and wellness at their core.
"We first looked to remove elements that could distract, disturb or complicate our guests' sleep – such as clutter, bright TV screens and anxiety-inducing complicated controls. To deliver great sleep and relaxation the environment must embrace peace, quiet, comfort, darkness and ambience.
"Our doors are soundproofed, with noise-reducing walls and ceilings that have been designed to shut the city firmly out and keep all the quiet in.
"We've purified the air in our public spaces and guest rooms to keep the environment fresh and encourage a richer, deeper rest.
"When travelling for business, it can often be hard to disconnect from work and find time for ourselves. Our windowless rooms create a mood and environment that is ideal for sleep. No daylight allows guests to sleep day or night as they please – something particularly important for our international guests who may find it challenging to adapt to our time zone.
"Zedwell's gym will also feature a studio designed for movements of a more gentler nature, offering classes including yoga, pilates and meditation.
"We're hoping that the space will provide our corporate guests with everything they need to fully 'switch off' from their working day and get a good night's sleep, waking up rejuvenated and ready for whatever the next day brings."
Have you registered with us yet?
Register now to enjoy more articles
and free email bulletins.
Register now
Already registered?
Sign in