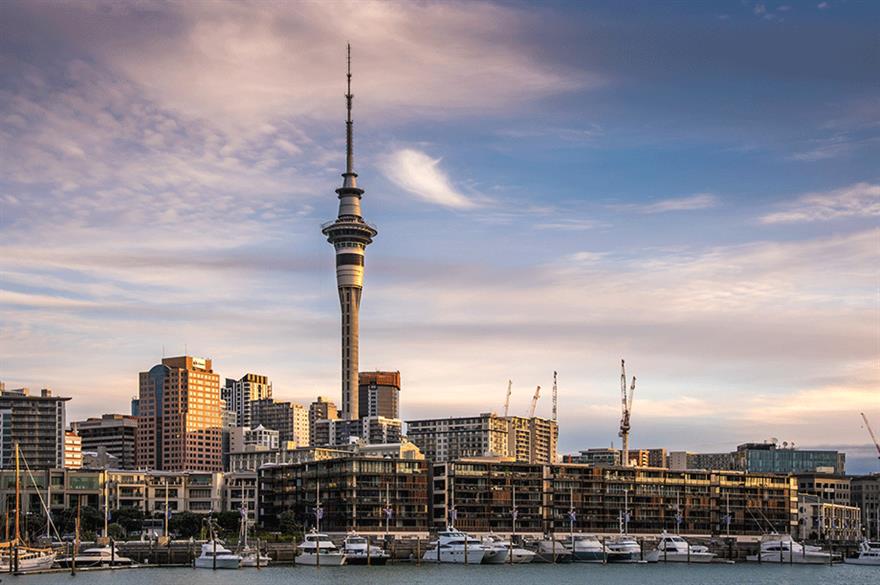 Jean Hendry, business events bid executive at Tourism New Zealand, shared the story of New Zealand's ultimately successful bid for the 2020 IFLA World Library and Information Congress during a session at the ICCA Asia Pacific Summit 2019 and BE @ Penang 2019.
With a quarter of New Zealanders using libraries on a regular basis, Hendry said: "We had the ability to touch people from all walks of life and communities, so we gained a huge amount of support to bring the conference here."
But there was one problem from the outset.
"We almost didn't bid at all," Hendry revealed. "There was a large amount in subvention required to host the conference, and that's subvention that we don't have in New Zealand."
Subvention is usually a government grant that incentivises organisations to hold their event in a particular city. It may be a grant of money to fund a certain aspect of the event or come in the form of marketing support or heavily discounted venue hire.
Believing that their case to bid was strong enough despite this, Tourism New Zealand relied on two things: careful groundwork and a spectacular site inspection.
Laying the groundwork
Hendry credits a strong bid champion – Joanne Matthews, executive director at The New Zealand Library Association Inc. (LIANZA) – with a huge amount of the groundwork.
"When you look for a bid host you need to make sure this person has a burning desire to bring the bid to your country," said Hendry. "Joanne had an absolute passion for what she did – and she had really good connections. She went out of her way to go to overseas conferences and take every opportunity to speak about bidding for New Zealand."
Matthews went to Australia and formed a partnership with the CEO at Australia Library and Information Association and chair of IFLA Standing Committee of Academic and Research Libraries.
"This not only ensured that one of the country's main competitors became its partner, but also gained an advocate for New Zealand within the international committee itself," she said.
Matthews also collaborated with the local New Zealand community, including the chair of IFLA Indigenous Matters Section, as well as youth groups and the LGBT community, which includes a large number of librarians.
An extra step was to link the bid with another conference, the World Science Fiction Convention, which is set to be held in Wellington in 2020.
New Zealand was ahead of the competition and shortlisted in the final three countries.
The site inspection
The next stage was the site inspection, giving the committee the best experience possible, with top restaurants and hotels and Auckland experiences. New Zealand's Prime Minister, Jacinda Ardern, even sent a welcome video wishing them a fantastic trip and adding her voice to the bid.
"The things that really mattered were taking them out to see the local community and meeting the people who would be welcoming their delegates," said Hendry.
"This included going to an area with high unemployment, where the library is used as a social hub and a very important part of the community. Playing table tennis with the locals and spending time with them, they understood that the conference would give these people a voice on the world stage that they wouldn't otherwise get."
The bid committee goes to a New Zealand library
The committee also visited Waiheke Island Library which has won architectural and sustainability awards and was also created by the iwi (indigenous) population, local schools and the local community.
"They wanted to start negotiating that night," said Hendry. "They really wanted to come to New Zealand, but because we didn't have subvention they had to ensure we had the budget."
To give them reassurance that they could get the delegates numbers within budget, the national librarian contacted colleagues in China and Australia to get letters of support detailing how many people they would submit for the conference in New Zealand. The team also went out to some other venues they hadn't previously contacted.
Gendry said: "When negotiating, it's important that you have the right people on standby to make decisions, change agendas and give you a hand."
The bid was won – but the story continues.
New Zealand International Convention Center, which was under construction, suffered a massive fire in October.
"Because we'd built up trust with the International Association they really believed we could pull it out of the bag," said Hendry. "We discussed what we could jointly do to ensure the conference could still come to New Zealand."
The decision was made to host the conference in New Zealand in 2022 instead of 2020, which Hendry said was a huge success considering it could easily have been a disaster.
Have you registered with us yet?
Register now to enjoy more articles
and free email bulletins.
Register now
Already registered?
Sign in