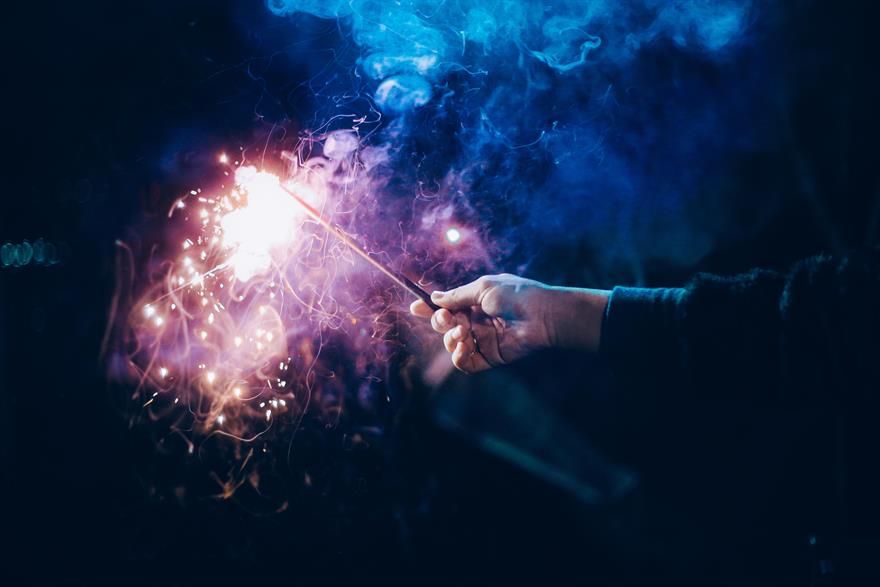 The MICE industry at its best is a powerful force for change. is transformative and educational, according to a leading director at GL Events.
"Events can change lives, facilitate major breakthroughs in medical fields, help design industries of tomorrow and shape the future," said Eric Abramson, director of major accounts at GL Events.
Abramson was speaking at a session called 'Where fairy dust meets business events' during the joint ICCA Asia Pacific Summit 2019 and BE @ Penang 2019.
He was one of three speakers who shared their inspiring 'fairy dust' moments in events.
Eric Abramson, GL Events Venues
"In 2010, a volcanic eruption triggered chaos and disruption in Europe for eight days. 107,000 flights were cancelled, ten million people were left stranded and the airline industry lost $2 billion," Abramson said.
"I was organising an international forum in Nice at the time, and all the flights for our 1,200 European delegates were cancelled.
"Not only did the client represent 12% of our annual sales, but more importantly the local community and economy were deeply invested in the event. I knew we had to find a solution.
"Working with local DMCs we found 20 buses around Europe, and tour guides to create a cosy, friendly atmosphere on the buses – some of which would make 20-hour journeys.
"It ended up being a great opportunity for direct marketing. We had fun with our delegates, playing games and organising sweepstakes, and by the time they arrived many of them were already friends.
"In the end, we secured 92% of the delegates. Through sweepstakes, we raised 87,000 euros which went towards hospital equipment.
"Not only did we deliver a great event but we also secured three subsequent events immediately after for our delighted client.
"So my fairy dust actually turned out to be volcanic dust."
Mala Dorasamy, Malaysia International Trade and Exhibition Centre
"I remember hosting heads of state during the Commonwealth Heads of Government Meeting in South Africa," said Dorasamy.
"Tight security meant we had to be very strict about who could get access to the venue, and many of our usual staff weren't able to.
"Team spirit kicked in. Everyone from the CEO to the few cleaning staff we had got their hands dirty. Our marketing and sales director was on toilet duty. In the days before the event, everyone worked 18-hour days, still smiling, to take care of every little detail. When the heads of state arrived, they would never have known there was a challenge.
"On the day of arrival, one of the ministers got her high heel caught on the escalator and it broke off. A nearby staff member quickly handed over her own shoes so that the minister could continue as normal.
"The fairy dust in events comes from people who work in the background. Sales and marketing teams who go out to get business, kitchen staff, facilities, security, cleaners – we rely on their support and passion to create the moments that people remember for a long time."
Kitty Wong, K&A International Co Ltd
"Just before the Asia-Pacific Academy of Ophthalmology Congress (APAO 2016) in Taipei, Nepal suffered a massive earthquake," said Wong.
"We wanted to do something for them at this difficult time so I proposed a 5k run along the Taipei river bank. The reaction from delegates was overwhelming. 250 people registered for the run and we collected $30,000 in cash.
"This run has become a tradition for the conference and now happens wherever it is held. It is a legacy we left for the association as well as with the local community.
"This year, we had the World Conference of Women's Shelters for survivors of domestic abuse from 120 countries. At the event, we took a photo of all the delegates. Not only does this photo show 1200 women in the same room, but it shows their enthusiasm and female power.
"Every event planner needs to have fairy dust at the ready so that when the time comes, they can sprinkle it and make amazing things happen."
All three speakers concluded that 'fairy dust' moments don't rely on technology, but rather people. When people pull together to give events a wider purpose and impact – that's where the magic happens.
Have you registered with us yet?
Register now to enjoy more articles
and free email bulletins.
Register now
Already registered?
Sign in