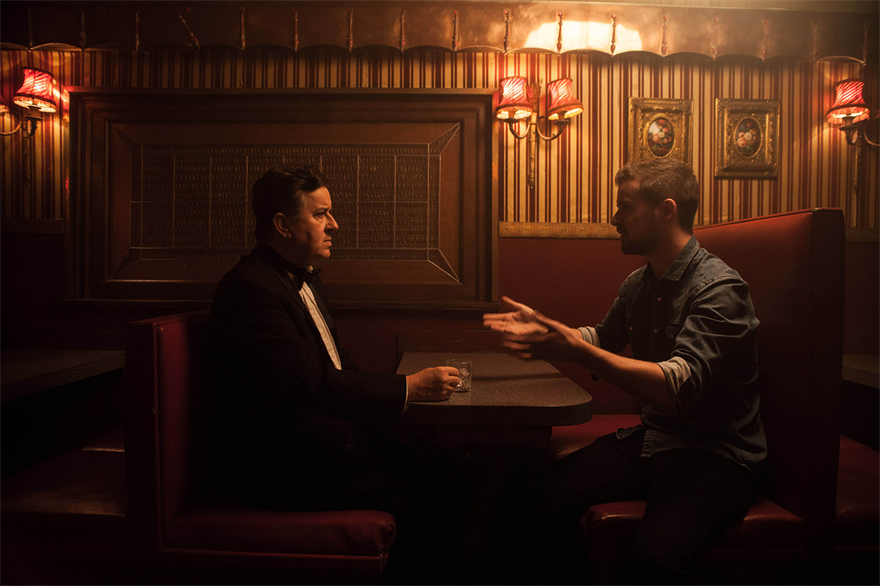 Ciaran Crudden is design head of studio at Strata Creative Communications.
"Do what you love and you'll never work a day in your life" … I've always hated that saying.
I suppose your interpretation of that saying largely depends on your definition of the word 'work'. For some, work is a dirty word, a means to an end, a mere job chaining them to the reality of the modern world.
For others, 'work' is more akin to a perpetual artistic process that isn't confined to a typical working day pattern and one that certainly doesn't finish when you leave the office for the day.
Ever since I was old enough to hold a crayon, I've been creating things. Whether it was drawing or making sandcastles, that child-like 'creative flow' is, for me, incredibly freeing and inspiring.
Upon leaving university and being faced with the daunting prospect of the professional world, I focused on my proficiency for graphic design, built a portfolio and got on the job ladder relatively quickly. I progressed to the position of senior designer within a few years.
On paper, I was doing well but I couldn't help but feel a niggling doubt in the back of my mind, a hint of resentment at having to sacrifice my interests in other creative endeavours for the sake of my career.
So, in January 2017, I made a new year's resolution. I promised myself I would embrace all forms of creativity without exception. For years I had put off a dream of becoming a filmmaker and so I decided to start there.
In the nearly three years since that grey January day, I have attended a writing course at the London Film School, written over 20 screenplays, produced and directed three short films and won several international awards.
Rather than diluting my existing abilities as a designer, something I originally feared, instead I have found that my passion projects were actually proving greatly beneficial to my day job.
Making films in my spare time forced me to step out of my comfort zone. It forced me to communicate ideas with large networks of people, to work to strict budgets, to problem solve in completely new ways and learn skills and techniques along the way.
Back at my day job, suddenly complex briefs didn't appear so complex anymore. New perspectives allowed new ideas to form and my ability to communicate those ideas to colleagues improved dramatically. My passion for design was back!
Armed with my new-found creative outlook I joined Strata as design head of studio in late 2018. Since joining Strata I've noticed countless parallels between filmmaking and creative events.
Complex production, tight-turnaround times, use of lighting, art direction, storytelling, message engagement, the list is endless. I have no doubt that without my work in film, I would be much less qualified and capable in my role. And vice-versa, working with some of the world's largest brands at Strata greatly enriches and informs the work I do outside the office too.
As I continue to progress through my career the lines between my job and passion projects continue to blur. They enrich one another while providing the balance I need to develop and find new challenges.
This article was written by Ciaran Crudden at Strata. The views expressed here do not necessarily represent those of C&IT Magazine.
For more features and breaking news sign up to C&IT Magazine's daily Newstracker here.
Have you registered with us yet?
Register now to enjoy more articles
and free email bulletins.
Register now
Already registered?
Sign in