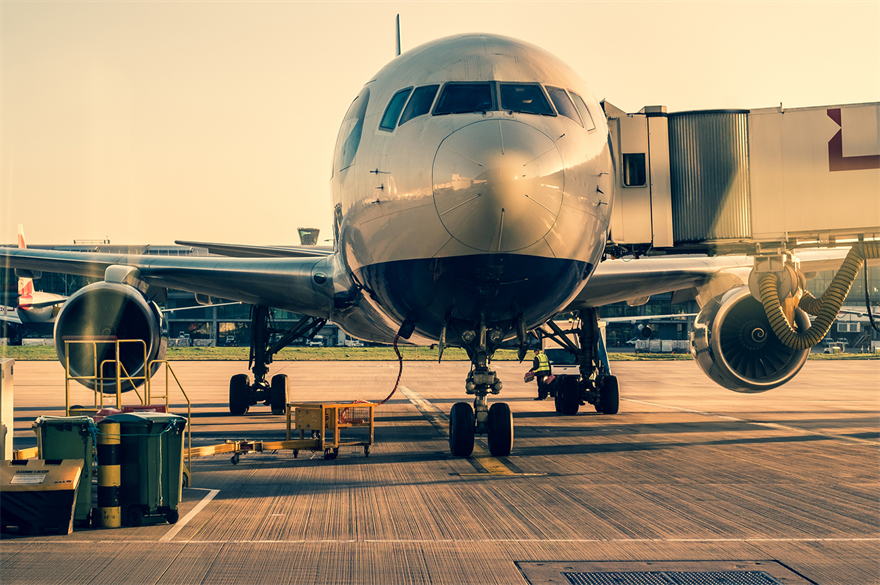 A cross-party group of MPs have written an op-ed which explains why they feel the planned expansion of Heathrow can benefit from a more competitive process.
They say the company which owns Heathrow Airport "has been accused of resisting increases in competition within the aviation sector" and their All-Party Parliamentary Group (APPG) will explore "reforms to make bidding for nationally significant infrastructure contracts more competitive."
The MPs in the APPG for Heathrow Expansion responsible for the op-ed are Andrea Jenkyns MP (Conservative), Tim Farron (Lib Dem), Angus MacNeil (SNP) and Baroness Greengross (crossbench).
Op-ed from the APPG for Heathrow Expansion
"No matter the destination, Paris or Doha, Frankfurt or Bali, travelling always enriches us.
"Competitions in airports can help to make this experience smoother, cheaper, more relaxing and, in general, better. You'd rather spend some money for a nice dinner at your holiday destination, than almost the same price for a bottle of fizzy water at a newsagent past the security controls.
"Britain's airports are monopolies, with terminals owned and operated by single companies that are able to maximise their profits without fear of being undercut by competitors. Whether by charging steep rates to shops and restaurants that want to serve passengers or by enforcing painful parking fees on passengers, many of whom may not have other means of getting to an airport.
"The privatisation of airlines in the 1970s and break-up of airport ownership starting in 1987 contributed to a liberalisation of landing slots (which airlines have to buy) and led to the abundance of destinations on offer today.
"So, we can see where a lack of competition is failing passengers today and where its previous introduction has led to progress. But there is a lot more to be done to increase choice at individual airports and there exists a generational opportunity to demonstrate the benefits that competition can bring to the Heathrow expansion.
"No matter your view on the expansion debate, Heathrow Airport is one of our greatest national assets, but it is owned by a single company which has been accused of resisting increases in competition within the aviation sector.
"Meanwhile the Department for Transport has faced criticism for hastily moving ahead with the expansion plans of Heathrow's current owners, without equally considering proposals from other companies.
"That's why we are among the members of a new and truly cross-party group of parliamentarians who are calling on academics and industry experts to give evidence in parliament about the issues surrounding Heathrow's apparent lack of competition.
"Over the coming months we will explore the risks that the status quo presents, the benefits of introducing competition, as well as reforms to make bidding for nationally significant infrastructure contracts more competitive.
"From banking to utilities, we have seen how increased competition delivers for consumers, while passengers have already benefited from the government limiting the ownership of multiple airports. It is now time to go even further and look at how to improve choice for passengers at individual airports."
Business Travel Association welcomes bid for second 'flag carrier' airline
At the same time, The Business Travel Association (BTA) has given its support to Virgin Atlantic's campaign to be the UK's second flag-carrying airline, along with British Airways.
Clive Wratten, BTA's CEO, said: "We recognise and support the benefits a second flag carrier would bring to the UK economy – not only the increase in competition but also the expansion of new routes from Heathrow, a hub that is seeing, albeit slowly, its plans for extension draw nearer.
"As and when the ambition for airport expansion is realised, the need to fulfil the additional slots presents an opportunity to carriers and the corporate travel sector. Which is why we are backing Virgin Atlantic's campaign to gather support from the public in a bid to become recognised as the nation's second flag carrier.
"Allowing significant slot access at Heathrow to a second British airline should be greeted by all airlines, travel management companies and corporate travellers with enthusiasm, as it presents a very real opportunity to access potential new markets further afield whilst at the same time benefiting from competitive fares."
For more features and breaking news sign up to C&IT Magazine's daily News Tracker.
Have you registered with us yet?
Register now to enjoy more articles
and free email bulletins.
Register now
Already registered?
Sign in