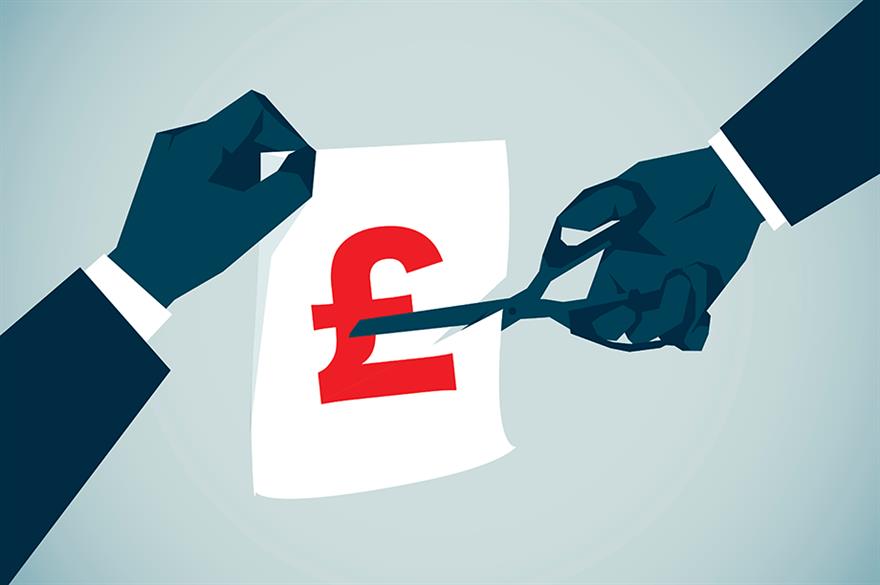 UK marketers are recording a slight reduction in spending in the third quarter, amid economic and political uncertainty, according to the Q3 IPA Bellwether Report, published today.
Events marketing budgets went down for the first time since the third-quarter of 2018 (-5.9% from +4.8% in the previous quarter).
In total, the third-quarter saw 18.2% of UK marketers reported cuts to total advertising spend, with nearly two-thirds reporting no change, and 17.7% reporting budget growth – a net balance of 0.5% registering cuts to their total marketing budgets.
There were also reports of UK businesses adopting a 'wait-and-see' approach due to Brexit-related uncertainty and low consumer confidence.
Growth in digital marketing
However, as many marketers re-allocated budgets to online and social media-based campaigns, internet marketing remained the top performer in the third quarter, with 11.1% of firms reporting budget growth here.
Market research and mobile advertising both took a hit in the second quarter, while main media advertising budgets remained unchanged following growth in the first two quarters of the year, signalling that businesses are reluctant to commit to big marketing campaigns.
Paul Bainsfair, director general at IPA commented: "It's a false economy to cut one's ad budget when things look uncertain. The evidence shows that far from being prudent, it can have a negative long-term effect on growth."
Positive outlook for 2020
Overall, little has changed since the second quarter, and The Bellwether Report only anticipates a 1.1% annual increase in adspend for the whole of 2019, with Brexit uncertainty and a weak economic backdrop being the main factors.
However, Bellwether is confident that businesses will accelerate marketing efforts once uncertainty has cleared, with predicted growth of 1.8% in 2020, followed by 2.0% in 2021, 2.2% in 2022 and 3.1% in 2023.
Joe Hayes, economist at IHS Markit and author of the Bellwether Report warned: "As long as political and economic uncertainties remain at large, it will be surprising to see noteworthy boosts to marketing spending."
Have you registered with us yet?
Register now to enjoy more articles
and free email bulletins.
Register now
Already registered?
Sign in