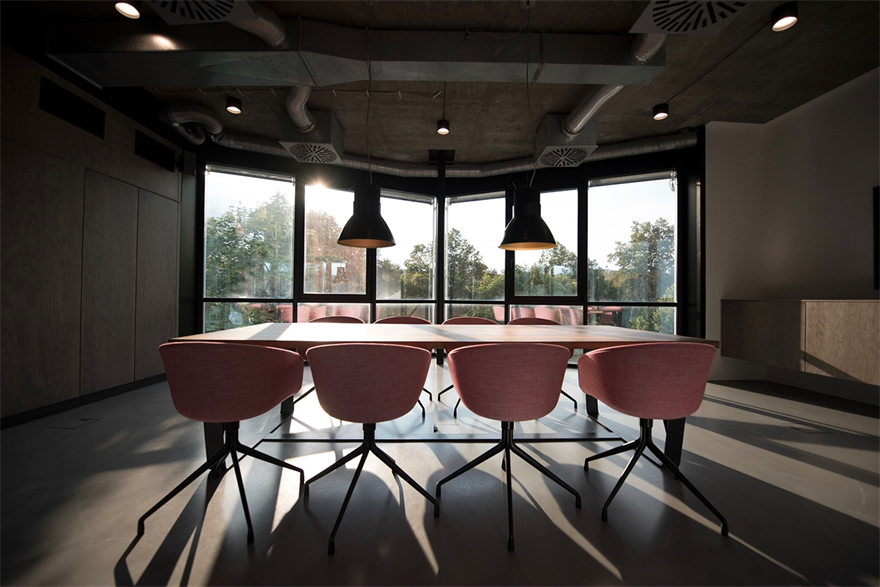 'The meeting room of the future will need to place greater emphasis on sustainable practices as planners become more conscious of their environmental and social footprint.'
This is one of the key findings from a survey of 250 meeting planners from five continents, carried out by international association IACC.
The annual IACC Meeting Room of the Future report is now in its third year and the findings from the 2019 edition, released this week, paint a global overview of meeting industry trends.
Those surveyed by IACC manage corporate, association and government meetings, training and conferences.
2019 Budgeting Trends
In general, the study found that planners are continually required to do more with less. Budgets remain flat, while the demand for unique experiences, advanced technology and enhanced food and beverage offerings is at an all-time high.
As a result, those who arrange meetings and conferences are more critically assessing venues and elements that provide high-impact experiences, with an eye on greater returns on investment.
With expectations rising and resources largely remaining constant, over 50% of planner respondents said they'd be willing to outsource elements of their role, including event technology, off-site activity arrangements and digital media capture.
This is obviously good news for third-party suppliers and DMCs. It shows that although budgets remain tight, planners are willing to invest in the overall experience creation, especially if it reduces their workload.
A New Generation of Environmentally-Friendly Event Organisers
Interestingly, 32% of respondents have less than 10 years experience in the meetings industry, suggesting that younger generations are becoming increasingly influential in event planning and management.
This is significant, as younger planners tend to be more environmentally conscious and will continue to look for more ways to reduce their carbon impact.
Every year, the question 'what venue elements would be most important in the next five years?' comes up. This time, 'ethical operations and sustainable practices' overtook 'flexibility of meeting spaces' to take this year's second place, just behind 'access to interactive technology'.
Further supporting the idea that planners are more aware of their social and environmental footprint, when asked, 'what frustrates you the most in terms of event food and beverage offerings?', planners indicated that the excessive waste of food was a key concern.
Curating Events into Experiences
A further trend tied to societal changes is the importance of 'Experience Creation'.
With shorter attention spans and higher expectations, planners need a wider choice of high impact memorable experiences.
Of those surveyed, 85% reported that their current role in planning meetings involves more experience creation – a 10% increase from 2016.
Alan Corlett, group commercial director of De Vere, here in the UK, told the IACC report:
"Many more of our RFPs now state the need of experiences and use of outdoor spaces. They are assessing some of our venues' qualities based on what they offer up as suggested ideas, rather than providing actual specific client requirements."
He goes onto say that combining collaborative space with imaginative food and beverage, highlighting local provenance, ethnicity and sustainability are going to become more important in coming years.
The increased role of event technology
Other insights from the 2019 Meeting Room of the Future report include the reliability of venue technology and data security.
Meeting room features such as flexible layouts and networking space look set to maintain their importance five years into the future, while the need for more in-room technology to boost delegate interaction is gathering pace.
Ellen Sinclair, chair of IACC's Meeting Room of the Future initiative says:
"Planners are becoming less and less tolerant of unreliable technology and venue service because it steals away precious time from their productive time."
Decline in popularity of large branded hotels
The use of major branded hotel venues has seen a major decline (42% versus 62% in 2017).
According to one survey respondent, a reduction in planners using large brand hotels could be attributed to the fact that: "Groups are wanting more space for networking and social events, breakouts, etc. whereas hotels are wanting to give a lot less space and make meetings more compact."
The continued development of quality meetings-focused day venues, providing an alternative to hotel multi-purpose function rooms, is likely to be another contributor, along with the ability of smaller group and independent venues to offer more creative elements.
Have you registered with us yet?
Register now to enjoy more articles
and free email bulletins.
Register now
Already registered?
Sign in