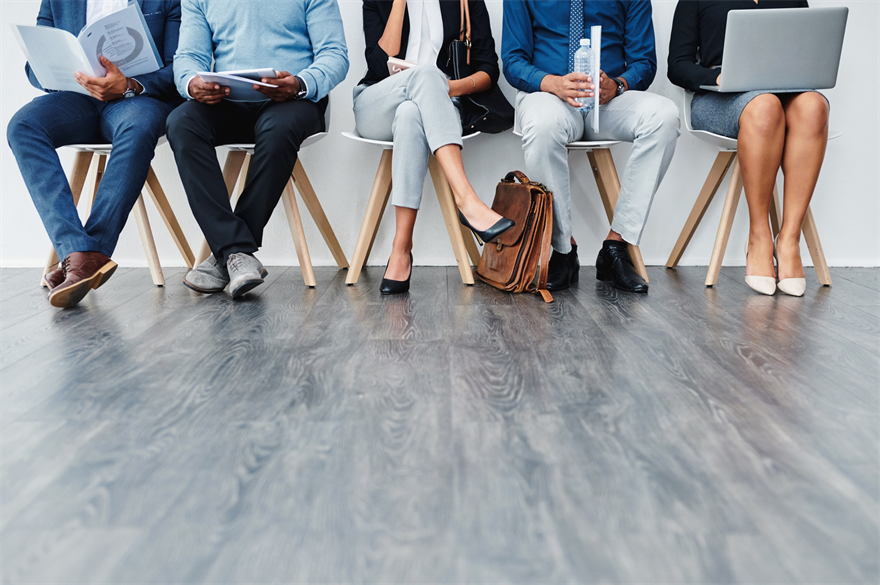 Businesses employing up to 250 people are losing 14% of their staff each year, only to see 39% of their new employees leave within six months.
This leads to small to medium enterprises (SMEs) wasting an average of £125,347 a year on failed recruitment.
That's according to new research by Oleeo, a provider of talent acquisition technology, which has produced a 'See the Unseen' research report examining the challenges companies face in a bid to find the right talent.
"People often think of recruitment as a cost centre," said Charles Hipps, CEO and founder at Oleeo. "They typically focus on the things they can see, such as agency charges or the cost of running the internal team.
"Far less attention is paid to hidden factors, such as staff churn, time taken for new recruits to start performing or an organisation's effectiveness at attracting talent that both stays and performs.
"Yet these unseen costs have a fundamental impact on a business' bottom line, its performance and the workload facing its HR team."
According to Oleeo's research, finding the right talent is a major concern for UK businesses, with two-fifths in a constant battle with people leaving. Almost half (47%) of those questioned expect to lose over a tenth of their workforce in any given year.
When this is combined with 14% of HR heads expecting new hires to leave within just 30 days, and 39% estimating it will be within the first six months, the scale of the problem is clear to see.
On top of this, 72% feel that competition for top talent is greater, or at least the same, as it was three years ago, while 94% have a problem with reneging – where people pull out of the process after accepting an offer.
Adding another layer of complexity to the situation is the diversity conundrum, which is still an issue for one in five, with 48% actively looking to improve the ethnic diversity of their employees.
More than a third are striving to increase gender diversity, with 33% wanting a more diverse workforce in terms of their employees' education and background.
All these factors put a significant, often hidden, cost burden on organisations. The data shows that the average cost per hire, based on a £25,000 per annum role, considering all of the associated costs - HR team's time, recruitment costs, training and onboarding costs, and loss of productivity - is £9,183.
"As a practical example, let's take an SME that employs 250 people," said Hipps. "It is losing 14% of its staff each year, plus 39% of its new employees leave within six months. When you combine these figures with the £9,183 cost, we can assume that it is wasting £125,347 on failed recruitment each year.
"According to our research, 54% of senior decision makers spend 5% or more of their turnover on recruitment. This can either be viewed as substantial backing from UK businesses keen to find new ways of attracting top talent, or as precious revenue being needlessly spent."
For more features and breaking news, sign up to C&IT Magazine's daily Newstracker.
Have you registered with us yet?
Register now to enjoy more articles
and free email bulletins.
Register now
Already registered?
Sign in