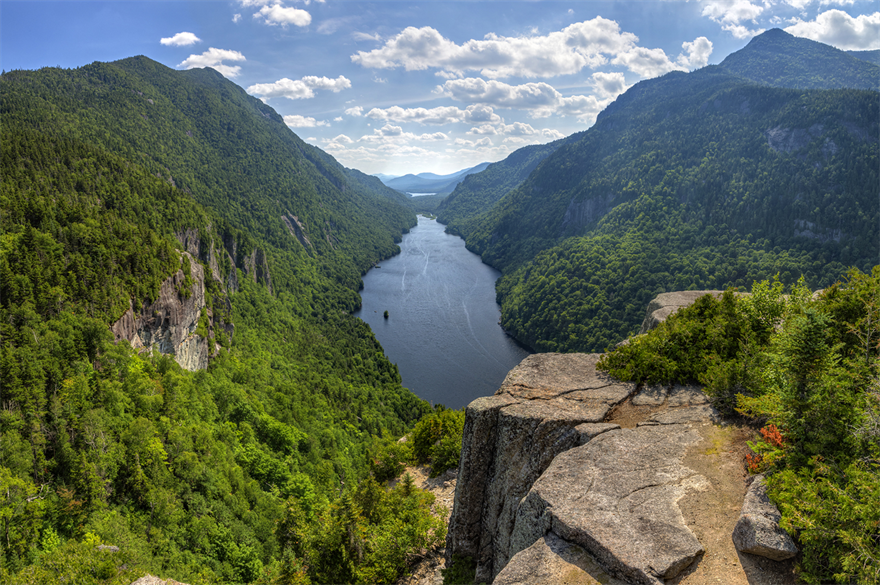 My Dream Event is a feature where we let event planners' imaginations run wild with a no budget too big event. It can be any type of event, anywhere in the world, with the added bonus of a time machine if they need to collect any guest speakers from another era.
This edition comes from Kate Bates, project coordinator and logistics manager at Motiv8.
What kind of event would it be?
It would be a product launch for a new range of electric vehicles for someone like Polestar or Tesla. It would be great if an automotive brand came out with a whole fleet of electric vehicles for different purposes that ticked every box. There's so much we could do with that. We could design a creative learning environment, focusing on the technological advancement.
A lot of our events have a theme so with this one I want a theme of 'trailblazers', which would be the focus of it and the basis of every decision I make throughout.
Where would it be held?
West Canada Lake Wilderness in New York State, USA. It's a beautiful place with winding mountain roads, off-road mountain tracks and lakes. There's a lot of elements going on there. It would give us plenty of opportunity to plan varied driver training sessions and have a bit of fun with it.
It's a camping in the wilderness setting but we'd have five-star glamping yurts, cabins and places for them to stay onsite. We'd have campfires, team-building activities in the evening – the whole camping experience but with a luxury twist.
Who would be your keynote speakers?
Because it's a training event we'd have driving trainers, and with the trailblazers theme we'd have people who were the first or best in their field. People like Michèle Mouton (pictured below) who was the best and one of the last woman rally drivers. She'd do a drive-training session, along with Colin McRae and Kimi Räikkönen instructing them in best practice, which probably wouldn't play to his greatest strengths!
Our opening speaker and the face of the event would be Clive Sinclair who spearheaded the electric car movement in the 1980s with the Sinclair C5. David Attenborough could talk about the wider environmental impact of electric vehicles in an outdoor setting and Bear Grylls could help with the team-building activities
Michele Mouton (R) and co-driver
What kind of entertainment would you have?
Around the campfire in the evening, we'd have Ed Sheeran. He likes a cameo at a good event, doesn't he? He'd be down for it, I think.
Who would be in charge of catering?
I would have Yuki Chizui, who's the best female sushi chef in the world. She defies the gender stereotype that women can't be sushi chefs and so she's a trailblazer from that perspective.
I'd also have Tim Maddams, a British chef who specialises in game and ethically sourced produce. He was also the VIP caterer for Ferrari F1 in Europe so he'd be great for this.
Finally, a guy called Kirk Haworth who runs a restaurant in London called Plates, which is vegan fine dining. It would be three people with different takes on food, but each of them taking it and improving it.
What kind of drinks and how are you going to serve them?
It's a driving event, so as much as I'd like to say free-flowing drinks for everyone, we'll have mocktails but really fancy ones so that no one can be upset. You've got to stay safe.
Would there be a dress code?
It's an event in the great outdoors so I'd just tell everyone to dress comfortably. We do tell people that for our events and you always get someone who turns up in a dress and heels and you think "okay, so now we're going to get on the back of this army truck…" There's always got to be one, it's not an event without it!
If you would like to design your dream event, get in touch: mark.williams@haymarket.com
Have you registered with us yet?
Register now to enjoy more articles
and free email bulletins.
Register now
Already registered?
Sign in