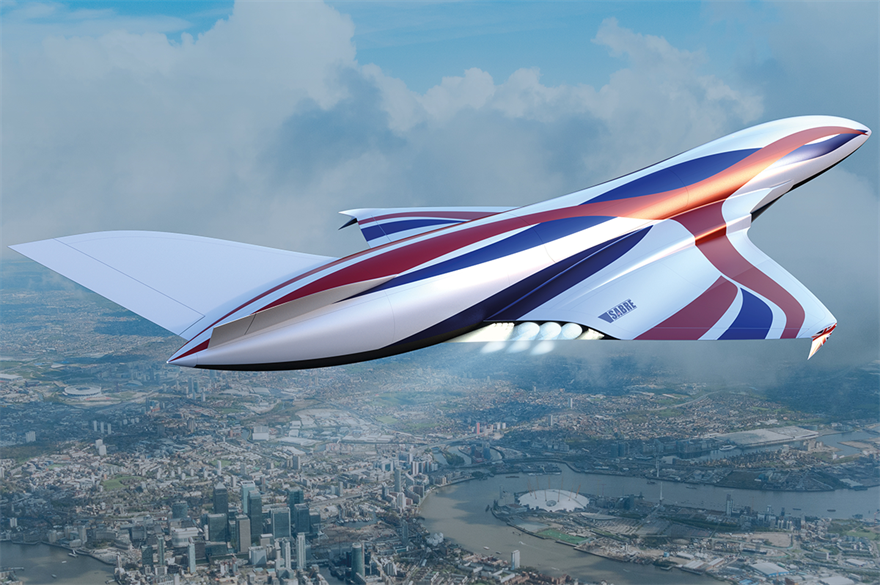 UK scientists are developing a hypersonic engine that could fly from London-Sydney in just four hours and London to New York in under an hour, according to a report by The Telegraph today.
The Synergetic Air-Breathing Rocket Engine (Sabre) will allow a plane to fly at five times the speed of sound, with the engine switching to rocket mode using liquid oxygen as fuel. This is a much greener and cheaper solution than current air travel.
The report reveals that trials are currently taking place in Colorado with test flights set to begin in the mid 2020s, before commercial flights in the 2030s.
A £60 million investment by the government has been matched by Rolls Royce, BAE Systems, and Boeing.
Aircraft manufacturer, Reaction Engines, made a joint industry statement alongside Rolls-Royce and BAE Systems:
"By bringing together acknowledged aerospace innovation capability from British companies, Rolls-Royce, Reaction Engines and BAE Systems, critical high Mach propulsion technology elements will be developed over the next two years, paving the way for a UK centre of excellence in this technology.
"This work highlights the importance of collaboration with our partners and will allow us to focus on developing innovative technologies for increased aircraft performance and capability."
Hypersonic speed is tricky to achieve because the speed can cause engines to melt. But the new Sabre engine works by cooling the incoming air using tubes of super-cooled helium, with the captured heat being used to power the engine.
Have you registered with us yet?
Register now to enjoy more articles
and free email bulletins.
Register now
Already registered?
Sign in