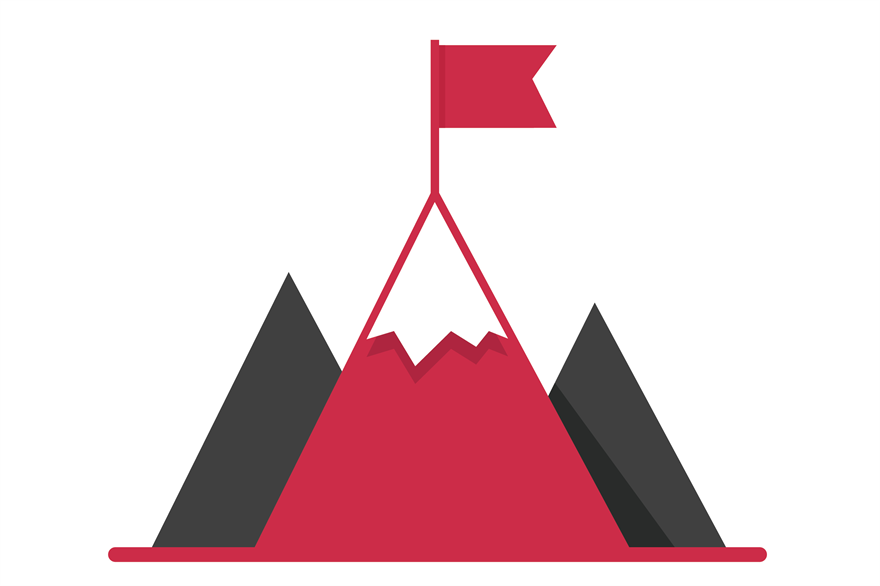 Brexit again tops the bill of top 5 challenges for agencies in 2019 according to a survey of the UK's top agencies in the C&IT State of the Industry 2019: Agency report.
Top challenges
1. Brexit (32%)
2. Talent (23%)
3. Business growth (12%)
4. Client relations (7.5%)
5. Budgets (6%)
Other issues mentioned were: "securing full-time team members versus the appeal of being freelance", "client lead times are shortening" and "last-minute requests".
The results echo the top five challenges in State of the Industry 2018: Agency report, where Brexit, attracting and retaining talent, client budgets, business growth and agency competition were the biggest issues.
In 2017 the top five were managing maintaining growth, talent and recruitment, political uncertainty and Brexit, ROI and measurements well as short lead times.
1. Brexit
In2Events Ltd marketing director Richard Harper said: "We are still concerned about Brexit and the political landscape in the UK currently. Also, as we grow as a business the challenge is being able to recruit the right talent in the industry that fits our culture and our clients."
George P. Johnson brand and growth manager Lauren Darnell said: "The currently unknown outcome of the Brexit process is rather frustrating, but we've been scenario planning and putting in place risk mitigation strategies for more than 18 months."
2. Talent
HGA managing director Dan Laurence's biggest challenge is: "Recruitment and finding the right calibre of people to satisfy our growth plans with decreasing lead times, decreasing budgets and increasing client expectations.
"There is a reduction in agency spend coupled with an increase in client investment in their own events team infrastructure."
3. Business growth
One event planner said: "Rapid growth and resourcing for the unpredictable nature of short lead-time work."
Another said: "Despite the advances of technology this industry will always rely very heavily on people, which is an expensive resource. To have a highly motivated, skilled, exceptional workforce you need to invest heavily into the people. The challenge is making a reasonable margin in order to allow the business to grow and succeed."
4. Client relations
Wolf & White operations director Lex Butler said: "Clients being aware of and liking RFP process for every event. No longer one-term relationships, but one-off events unless winning multiple RFPs."
Jack Morton, London managing director Mike Kunheim said: "1. People want quicker, better with more value. Expectations are changing exponentially and that's why we're adopting new processes and agile ways to approach how we do what we do.
"2. People need to know what the ROE [return on experience] is" this year we've enhanced and put our measurement capabilities on steroids with better data and clearer more measurable objectives at the heart of each and every campaign.
5. Budgets
One planner said: "Ongoing focus on budgets and cost reduction for clients, resulting in more strategic ways of working to help deliver events with tangible results and positive ROI."
Another added: "As well as the above, sustainability is an ever-growing challenge with a heavy focus on reducing waste, emissions and plastic consumption that is not just expected by clients but considerably more so, their event attendees."
While another said: "The length of time that Brexit is taking to achieve and the uncertainty still surrounding it will make some clients nervous about booking in advance, so we may continue to get shorter lead times because of it.
"In addition, this unknown result impacts on the sterling rate and thereby has an effect on budgets. Many industries are embracing automatic technologies and mobile apps. There is a growing need for smaller meetings to be able to be booked online with minimum fuss but currently no online tool that can offer this on a global basis due to the way that hotels manage their inventories.
"Also, some suppliers offer reduced commissions or none at all, especially outside of the UK, which affects the venue finding side of the business."
What are the wider challenges facing the events industry in 2019-20?
In2Events Ltd marketing director Richard Harper said: "Recruitment and encouraging new talent into the industry. Coming up with the latest creative innovations to ensure that events continue to wow attendees. Reducing waste and sustainability at events is still a huge challenge for not just the industry but the world at large."
CWT marketing manager Kirsten Coventry said: "Political and economic uncertainty. Currently, this manifests itself as clients holding off decision making which leads to some very short lead times for many events (and higher prices for the client). As Brexit looms large this may mean that budgets for future events are vastly reduced or cut altogether."
"There is no getting away from the fact that our business is inherently wasteful and we all need to rise up to the challenge of minimising our impact on the environment of our actions.
"Although we all love working in our industry the pay and rewards on offer do not match many other careers available to people coming out of school or University."
TAG group events director Sam Robson said: "1. Global businesses moving their HQ out of the UK 2. Weak GBP making overseas events too expensive 3. Acquisitions and mergers making the big players even bigger and squeezing the medium-size businesses."
HGA managing director Dan Laurence said: "Brexit continues to create a sense of uncertainty meaning that businesses have to delay decisions on communication needs - in particular, events get delayed or postponed."
INVNT's CEO Scott Cullather said: "As a global agency, we're building out our infrastructure to support our clients who are looking to take their events overseas. However, we do see that some clients who want a consistent global solution (that is tweaked for local audiences) experience objections from their regional teams."
emc3 CEO Alistair Graham said: "Data security and Brexit are the two issues that carry on popping up with our clientele from different sectors. As an industry, we must be proactive and become adaptable to these volatile challenges."
Ashfield Meetings & Event and SPARK THINKING Global head of marketing Fiona Geeson said: "The importance of keeping an audience engaged, entertained and in the moment in order to educate and be fulfilled. More than ever before, events and meetings must be more human. The rise of digital needs to be directly balanced by the 'analogue' experience."
This article is part of C&IT's State of the Industry Agency Report.
For more features and breaking news, sign up to C&IT Magazine's daily Newstracker.
Have you registered with us yet?
Register now to enjoy more articles
and free email bulletins.
Register now
Already registered?
Sign in