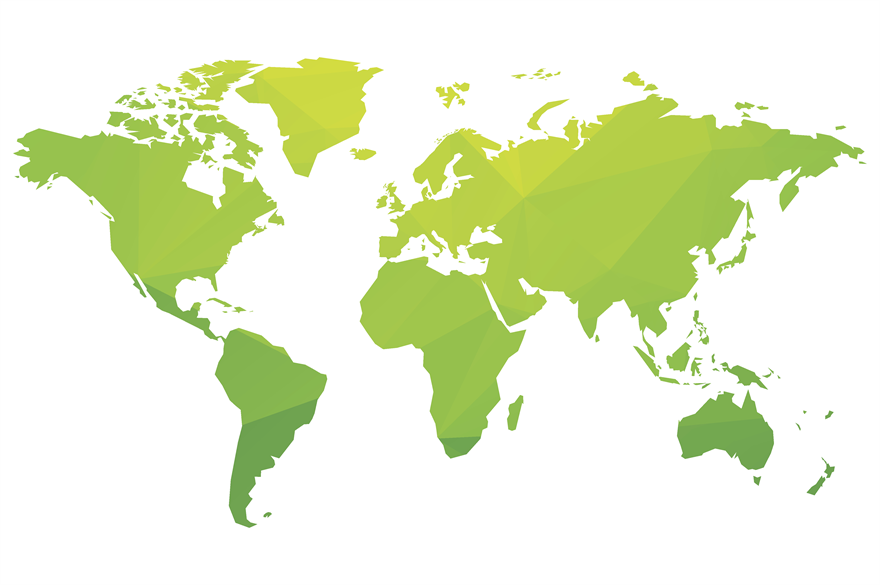 As part of our State of the Industry survey, we asked event agencies what their most popular international destinations for events had been during 2018. The response was a broad mix of countries and cities but a few names came up regularly.
Spain or, more specifically Barcelona, were mentioned by 18.5% of agencies as one of their most popular destinations. Next was the USA, named by 16.9% of agencies, with New York being the most popular city.
The Netherlands and Amsterdam got the nod from 13.8% of event planners followed by France, Portugal, Ireland and Singapore as you can see in the graph below.
UK destinations
One question focused on just the UK, asking 'which UK destination/city did you use most for events in 2018?'
Almost all respondents said London was their most-used British destination for events in the past year, with Manchester, Birmingham and Liverpool getting a handful of mentions each too.
New destinations for 2019
For the 'emerging' destinations that agencies have started using in 2019, there was a wide variety of intriguing and exotic answers.
The most popular were Croatia and New York, followed by Copenhagen, Mexico, South Africa and Spain.
Then, with multiple mentions each, were:
Montenegro

Zambia

Japan

Vietnam

Russia

Switzerland

Dubrovnik

Boston

The Hague

Lisbon

Budapest

Ibiza
Declining demand
When we asked you if you'd seen declining demand for any particular destinations, 57% of agencies said they hadn't experienced this with any particular country or city.
However, of those that have seen the popularity of some locations wane, the reasons varied from increased costs to political unrest or visa restrictions.
Amsterdam was highlighted as a destination declining in popularity by Top Banana's Polly Stobinski, who said: "We have had several requests, however availability and inflated costs does not make this an easy destination to book. You really are getting less for your pound."
Emma Wood, from the Creative Engagement Group said: "Amsterdam seems to have tailed off in popularity. From being our most popular destination in 2018, we have nothing booked there for 2019. We don't know why though, maybe it's just been done so many times."
Capita Travel's Sarah Maia added to the sentiment, suggesting "Amsterdam feels over-saturated."
Destinations having security issues for travellers was a recurring theme too, which is why Gray Dawes Group's Lesley Tyler believes certain parts of South America have declined in popularity for MICE groups. Clive's Christian Apthorpe cited Istanbul for the same reason of "safety concerns."
CWT's Kirsten Coventry said that: "Numbers and size of events are growing year-on-year, but what we've seen is a pipeline of hotel and venue openings outside of major cities, which has brought additional choice to planners at a reduced costs.
"We have also seen a decline in some locations that saw a lot of event-specific traffic, such as Moscow for the World Cup," added Coventry. "Now that the 'honeymoon' phase is over there has been a decline."
USA was cited as a destination that is more difficult to organise global programmes for international delegates because of visa restrictions, according to Lidia Sakarapani, Principal. Global Events.
Julia Wiginton from Julia Charles Event Management said the agency had seen a decline in demand for Dubai. "We feel it might be down to the fact that this destination has been used too much. So it is not new or exciting to clients now." TAG's Sam Robson added that the Middle East more broadly had been less popular with their clients because of "political reasons and diversity challenges".
And while plenty of agencies cited London as their most popular UK destination, Inside Track's Tanya Elliott felt it is becoming less favourable because of the "cost and accessibility for automotive activity".
However, Fresh Group's Rasha El-Shirbini believes that many "EU events have stayed within the UK due to Brexit or currency concerns," while Rapiergroup's Helen Seaman said long haul, in general, is declining in popularity because of "budget constraints."
This article is part of C&IT's State of the Industry Agency Report.
For more features and breaking news, sign up to C&IT Magazine's daily Newstracker.
Have you registered with us yet?
Register now to enjoy more articles
and free email bulletins.
Register now
Already registered?
Sign in