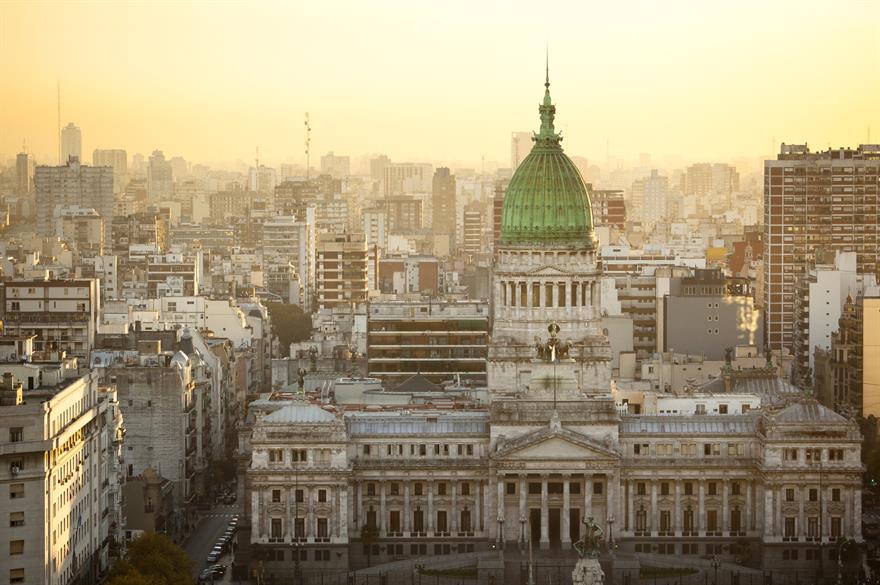 The hotel industry is booming across most of the world with business and leisure volumes growing, according to an Amex Hotel GBT monitor report.
Analysis of The Hotel Monitor 2020 Cities Forecast shows that while international trade tensions continue to dampen the economic outlook, there us a healthy global hotel construction pipeline.
According to the report, that should mean in most cities, that hotel rates remain "stable or see only modest rises".
But, in a number of "outlier" cities, where there is usually a strong mix of business and leisure demand, pronounced price moves are likely.
There were big rises predicted for Buenos Aires in Argentina, Ankara in Turkey and Sofia in Bulgaria.
The forecasts were made in local currencies, so in destinations where inflation rates are volatile, the picture may look "significantly different" to those buying accommodation using foreign currencies.
Major changes globally – 2020 forecast
Canada
Vancouver +3%
Toronto +4%
Montreal +4%
US
San Francisco +4%
San Jose +3%
Washington +3%
Tampa +4%
Chicago +5%
Detroit +3%
Charlotte +3%
Latin America
Argentina, Buenos Aires +47%
Brazil, Sao Paulo +5%
Chile, Santiago +4%
Colombia, Bogota +4%
Peru, Lima +4%
Central America
Mexico, Guadalajara +7%
Mexico City +3%
Monterrey +5%
Puerto Rico, San Juan +3%
Europe
Vienna +5%
Brussels +3%
Bulgaria, Sofia +12%
Athens +4%
Budapest +5%
Dublin +3%
Luxembourg +5%
Norway Oslo +4%
Moscow +3%
Barcelona +5%
Madrid +4%
Sweden Gothenburg +3%
Turkey Ankara +18%
Istanbul +9%
Ukraine, Kiev +5%
UK, Aberdeen -13%
Middle East
Israel , Tel Aviv +6%
Oman, Muscat -7%
Qatar, Doha -10%
Saudi Arabia, Riyadh -8%
United Arab Emirates, Abu Dhabi -4%
Africa
Ghana Accra +6%
Kenya Nairobi +3%
South Africa, Johannesburg +4%
Australsia
Australia Brisbane -4%
Perth -3%
New Zealand Auckland +9%
Asia
China, +3%
Hong Kong +3%
Shenzhen +5%
India Bangalore +5%
Hyderabad +5%
Madras +5%
Mumbai +6%
New Delhi +5%
Poona +5%
Indonesia Jakarta +4%
Japan, Osaka +5%
Tokyo +4%
South Korea Seoul +3%
Have you registered with us yet?
Register now to enjoy more articles
and free email bulletins.
Register now
Already registered?
Sign in