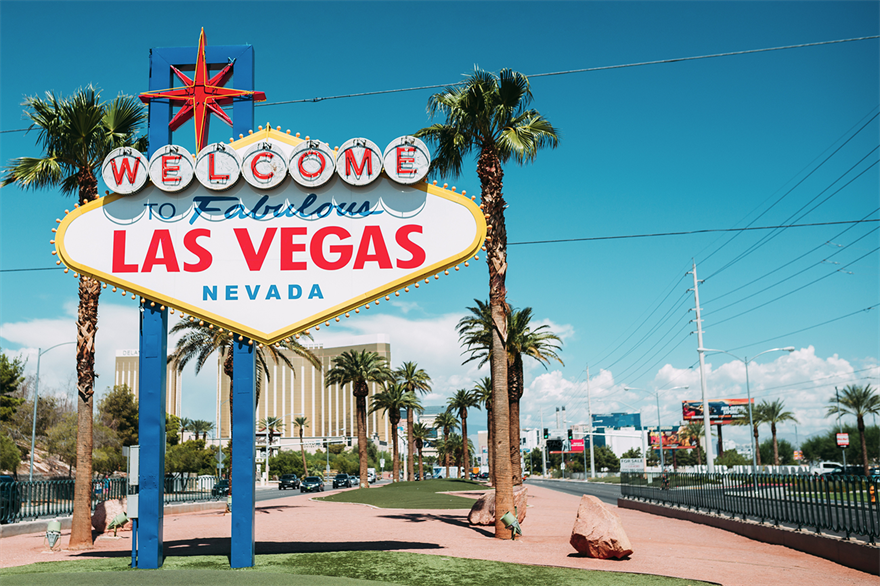 There is an emerging trend for 'hotels within a hotel' such as MGM's latest offering, Park MGM with NoMad hotel located inside. That's according to Anthony Duggan, Las Vegas Convention and Visitors Authority's (LVCVA) new MICE manager. Originally from Cork in Ireland, he has five years of Vegas know-how, and is now at the helm for the UK and the rest of Europe.
"There are so many new things happening in Vegas it's crazy, there are six new hotels going up," says Duggan. "The biggest right now is 2,000 rooms but there are plans to build a 4,000 room development in Vegas, including three hotels in one hotel. That's the way hotels are going to go, that's what we are going to see in future with big hotels."
Having moved to America 21 years ago, Duggan now lives in Washington DC, based at the regional office because, as a destination, Vegas brings in a huge amount of business from the US capital.
"We get a lot of business from the east coast of the US because you've got associations, corporates, pharmaceuticals all right there, and we are in the same time zone in Washington. So I stayed there rather than moving to Vegas."
Having previously just focused on business from America's east coast, Duggan is now overseeing the LVCVA's UK and Europe operation.
"I only started in February so I'm trying all the different shows at the moment to see what works, see if we can do them better, and figure out if we still want to do them," he says.
"We look at things such as how can we make our stand look better and we walk around looking for ideas when we attend shows. So we ask ourselves - do we do something with an evening event? In some places, clients will want to do something."
Duggan says the biggest change in the way he does business these days is the need to bring in social media influencers to a city like Las Vegas.
"Influencers are looking to Vegas because we have the money and we have a high volume of people who are watching trends. It's different if you're in a city that doesn't have a lot of money.
"Vegas doesn't offer financial incentives for MICE events due to the popularity of the destination, infrastructure and entertainment offerings"
"But our marketing budget is one of the largest so it means we can get the best companies, who have the people - some of whom are 18-year-old influencers - who are earning a good salary
"We do that because we are not just looking at what's happening now. We're looking at what an 18-year-old would want if they come to Vegas in three year's time. So we're always looking ahead."
For more features and breaking news, sign up to C&IT Magazine's daily News Tracker.
Have you registered with us yet?
Register now to enjoy more articles
and free email bulletins.
Register now
Already registered?
Sign in