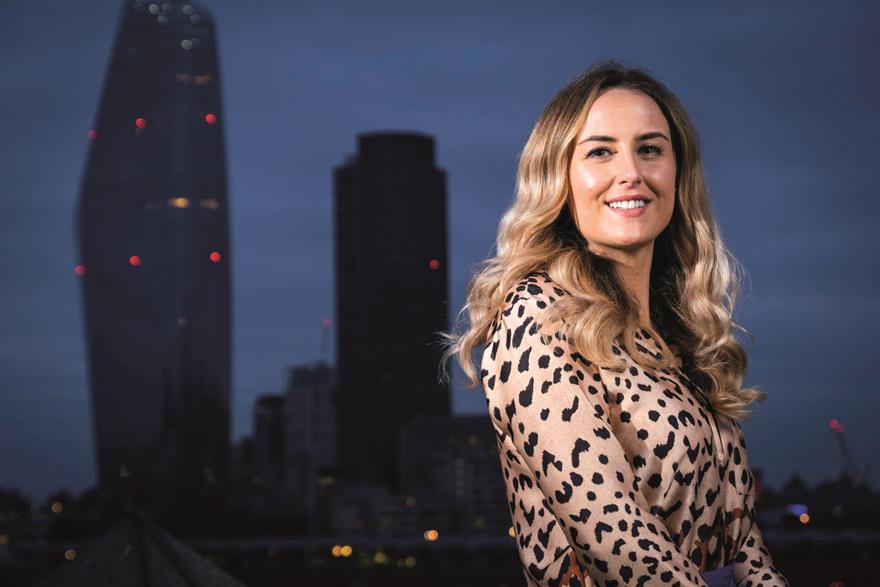 Tell us a little bit about your role…
I'm the senior events manager at Intrinsic FS and I run the team of events staff here.
Essentially we're face-to-face with financial advisors, so our endgame is to make sure they have all the information they need from us.
Some of the events will be training-related (they need to retain a certain amount of hours of continued professional development through the year), some will be business updates in terms of our performance and how that impacts them, and some will be technology updates as a lot of them use technology through us, so it's what we're changing and improving.
Some will be industry-related – Brexit is a huge topic and we will cut through the noise and tell them what we think and how it will affect them.
What challenges come with working within the Financial Services sector?
Regulation is our biggest challenge; keeping on top of it and how it impacts us.
We're very lucky we've got a great compliance team that works closely with the FCA, so every time a regulation is changed they tell us exactly what we need to be doing to ensure we are operating within the boundaries. You used to work within an agency and now you're a corporate event planner. How is it different? The most difficult thing, but also one of the best things, is being able to get to grips with the brand and fully understand the whole strategic journey of the company.
As an agency, you sometimes get put on the outside and told what the client wants you to know, and sometimes they won't tell you things that would be really beneficial to know (although they might not think it would be).
You get what they think is a brief, but it's nice to get the bigger picture. Whereas you do get that being on the corporate side. You are the client. But because of the depth of knowledge you have to have, it takes a lot longer to settle in than it ever did for an agency role in the past.
How does receiving a brief differ internally?
I wouldn't say it's easier, I wouldn't say it's necessarily more difficult, but it is different. Agency-side, you're generally working with clients who are event planners themselves so they get it, they know the score, they know what limitations there might be, they know the logistical challenges.
Whereas corporate side, most of your stakeholders and most of the people you're speaking to won't have an events background. So if they are asking for something that is not possible, they might not understand why it's not possible. It's about being able to explain that and getting them on-side and building relationships so they trust when you say that something is not possible. It's not just because you don't want to do it, it's because it won't work. Building that trust so that when you come up with an alternative solution, they trust it is going to work as well as what they initially wanted.
That is one of the best things about being corporate, you get to build really strong relationships and you speak to these people all the time. Being agency side is great, there are a lot of pros, but being corporate side you can build much stronger relationships and you do become a little family, a team within your company.
Is that the same with your delegates too?
Yes, hugely. They are used to seeing us so you can build a relationship. It's really lovely. And they like the continuity of our events team, they rest assured when they see us on-site. You sometimes don't get that agency side.
I worked in production for three years and we had nothing to do with the delegates, we didn't know a single guest in the room. So I enjoy that side of it – getting to know the event fully and then being able to improve it year-on-year. It's clear you value strong relationships.
Is this the same with procurement?
I know of and have worked in, a lot of companies where relationships with procurement are a real challenge – there is certainly a lot of room for improvement.
But I don't see why it has to be such a challenge. It's about respecting each other's boundaries. Procurement has a reputation for always going with the cheapest, they have to save money and make sure we're getting the best value.
But they have to understand where we're coming from as events teams. There will be a reason we prefer one supplier over others, and it won't necessarily be because they are the cheapest. It will be because of the service they offer. Trust is a huge thing in events, so naturally, we want to work with companies that we trust to get the job done properly because on our head be it if it goes wrong.
And I think vice-versa. Procurement is often seen as 'red tape' and the holder of the purse strings, but you can use them to your advantage. Let them have negotiations on your behalf, take them to meetings.
Explain to them your rationale for wanting to use a supplier. It's about understanding each others' roles. You both have jobs to do at the end of the day, but I think you can work quite nicely together.
For more features and breaking news sign up to C&IT Magazine's daily News Tracker.
Have you registered with us yet?
Register now to enjoy more articles
and free email bulletins.
Register now
Already registered?
Sign in