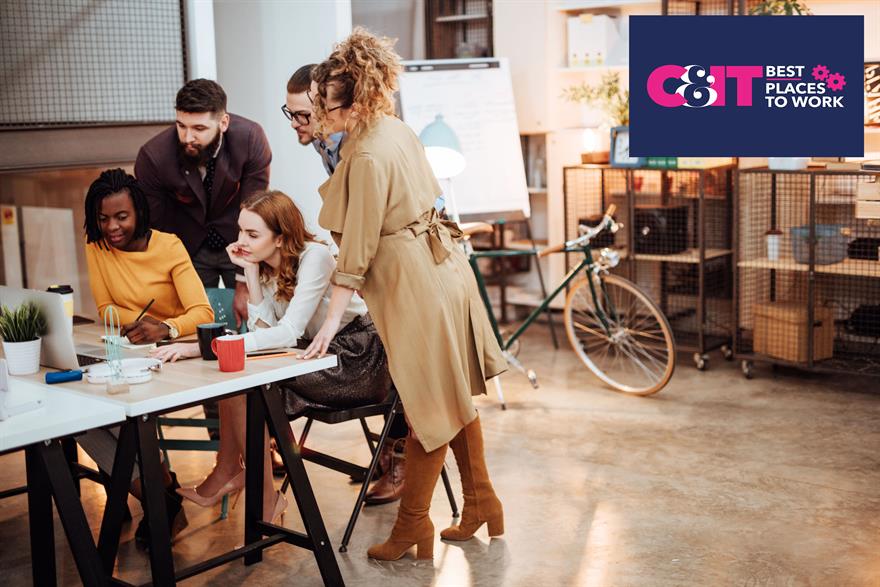 Eleanor Nickerson is the key judge for C&IT's Best Places to Work awards. Nickerson is an HR director and was previously director of operations for the Top Employers Institute, where she worked for seven years.
HR and marketing working together is key. Without marketing, HR staff struggle to sell the people message effectively. Without HR, marketing can't see the employee value proposition – what people will get from working for you – successfully.
If smaller companies find that they need to do some work off the back of the benchmarking yet don't have the resources to have HR in house, I always tell them that investing in some HR support to do a people strategy will be helpful.
Then you can take that strategy and work on it yourself.
There are a multitude of ways that smaller companies can shine and often it's stuff that's already part of their DNA.
What I look for when judging Best Places to Work
Companies that pay attention to the employee experience
Agencies that have created unique programmes for their people
Fun, caring and supportive culture
Programmes that support employees in their unique line of work
For example, if their people travel all the time, how do you help them with the issues that come out of frequent travel?
How do you help your people to succeed?
Companies that know their own culture and know how to talk about it
Firms that really listen to what their people need
Companies that are not scared of having tough conversations
Agencies that place a value on caring for their people, not just business results
I look for passion that's alive in employees and what the company is doing to keep that passion alive
Companies that put their money where their mouth is, but it's got to be genuine
For me, it's about quality, not quantity. There are companies that have thrown a lot of money and fancy programmes at their people, but they have an unhealthy culture or poor working conditions. Who cares about a canteen or ping pong tables if the daily life of employees sucks?
And I'm very interested to know what is in those free text boxes in survey questions. I'll be paying close attention to those because that's where I can start to see the thinking behind the programmes or employee initiatives that are in place.
Best Places to Work
C&IT has launched its first ever Best Places to Work Awards, partnering with an independent HR consultant to assess, rate and benchmark the best working environments in the industry, recognising outstanding workplaces and initiatives.
The awards are split into three main categories:
• Large agency (51+ UK employees)
• Mid-size agency (21-50 UK employees)
• Small agency (0-20 UK employees)
Once the awards have closed for entries, an independent adjudicator, Nickerson, will decide on a gold, silver and bronze winner in each category.
Agencies will also be considered for categories recognising outstanding practices around rewards, culture, organisational health and mental health.
Agencies that enter Best Places to Work Awards 2019 can also request a bespoke report with confidential benchmarks and feedback, offering critical insight from an expert independent adjudicator on where a workplace excels (and where it falls short).
To enter, agencies must complete a survey and – as part of a bespoke benchmark report (if requested) – will also take part in a telephone interview.
Bespoke Benchmarking
Agencies that want more information on how they measure up against the industry can request a personalised benchmark report and feedback, to learn about where they are excelling, and where they can improve.
Entrants choosing the benchmark report option will receive a unique and confidential report showing their data against aggregated scores for all entries in the 2019 scheme.
Have you registered with us yet?
Register now to enjoy more articles
and free email bulletins.
Register now
Already registered?
Sign in